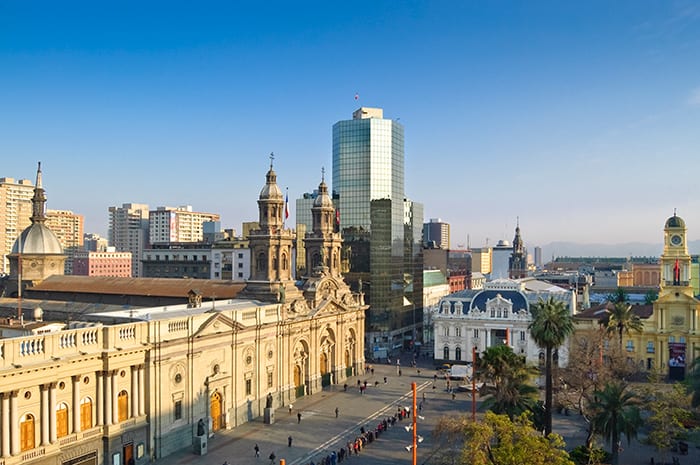 Latin American country Chile has often been considered one of the best countries to conduct business in. It has a business-friendly atmosphere and its reputation continues to draw attention from local and foreign investments. If your company is looking to extend operations to this part of the world, then start by getting a Chile toll free number.
Get a Chile Toll Free Number
A toll free Chile number is a business phone number that can be called for free by Chileans within the country. These calls are then routed to your main office located elsewhere, your Chile office, or to remote agents. This is helpful whether you plan to expand your business to Chile or if you intend to start import and export relations.
 How Much Does it Cost?
Choose the right plan from our five different toll free number plans. Our toll free Chile numbers start at $27.95 per month. Our plans come with included minutes and an additional rate-per-minute.
Chile Phone Number Format
Chile phone numbers are usually 9-digits long, including the dialing code (+852) and the toll free prefix (800). Therefore, the format is:
+852 (800) xxx-xxx.