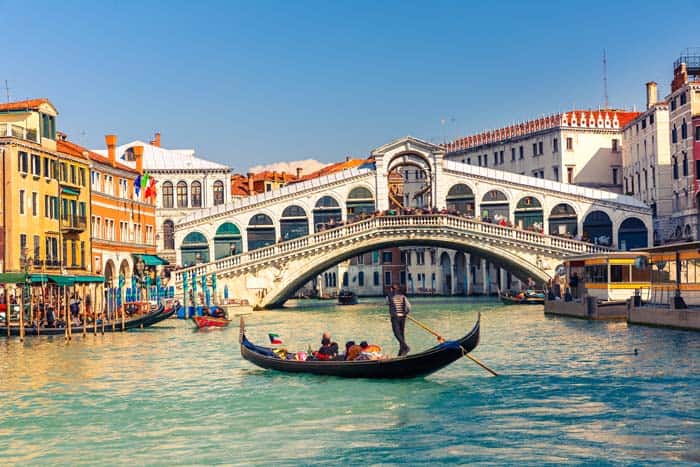 With Italy virtual phone numbers, businesses can contact local customers with specific area codes. The advantage lies in the ability to function as a local business, even if located outside the country. To capitalize on this new technology for your organization, you can buy Italy virtual phone numbers.
Let's look at how Italy virtual numbers work and how they can benefit your business.
What are Italy Virtual Numbers?
A virtual phone number is used to route calls from Italy to any other number (or numbers) you choose. You can do this on a national or international level. So, your business can route incoming calls from Italy to your customer service team in the US or elsewhere. And even though these calls run international, Italian callers incur no or local charges.
Businesses use these virtual Italy phone numbers to enable calls from Italian consumers without imposing unnecessary charges for their clients.
The best part? You can use Italy virtual phone numbers to connect with callers whether you are based in Italy or not. It's a low-cost way for Italian residents to forward their number to multiple cities at once or for other countries to reach the Italian market. These numbers are not associated with a specific device, so you can use them for mobile phones, tablets, and desktops alike, as well as physical handsets and traditional landlines.
Types of Italy Virtual Numbers
You can get different types of Italy phone numbers for your business. Global Call Forwarding offers:
Italy Phone Number Format
The country code for Italy is (+39). The Italy phone number format includes the toll free (800) or area code, and the 6-7-digit subscriber number:
The Italy toll free number format is +39 (800) xxx-xxx.
The Italy local number format is +39 (02) xxxx-xxxx.*
*Milano area code (2)
Service Features
A reliable suite of included and premium features to power your business communications.
Hosted Call Recording
Time of Day Routing
IVR (Auto Attendant)
Local Ringback Tones
Simultaneous Ringing
Fax to Email
Rollover Minutes
Failover Forwarding
Virtual Voicemail
Outbound Calling
Sequential Forwarding
Black / White Lists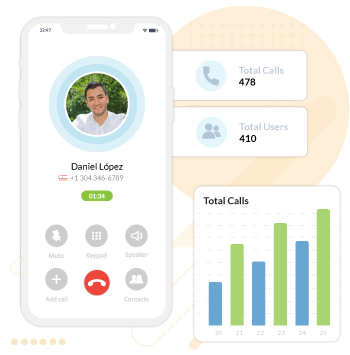 Benefits of Using a Italy Number
Why should your business buy a Italy phone number?
With a Italy virtual number, you can:
Develop a local presence even if you are an international company
Gain access to the Italian and European market
Communicate cost-effectively with local Italian customers
Attract a new customer base to purchase your products and services
Increase revenue and sales by entering a new market
Get access to cloud communication features for improved call management
Use your number for advertising locally
How Much Does a Italy Virtual Number Cost?
Global Call Forwarding offers Italy virtual numbers starting at $12.95 per month.
We offer five different virtual phone number plans that include monthly minutes plus an additional per-minute rate.
Try Global Call Forwarding Free for 15 Days
Experience the quality of our full service risk-free without any commitment.
Fast & Easy Setup • No Commitment.
How to Get an Italy Phone Number?
You can buy a Italy phone number from Global Call Forwarding in two ways:
To purchase your numbers online, follow these steps:
Visit our Pricing page.
Select your new number from the left dialog box.
Choose Italy, type of number, prefix, and number available.
Then, enter the necessary information in the right dialog box to have your calls forwarded.
Note: You can forward calls to any location or VoIP/SIP system.
Click on View Rates and choose from our five different plans.
Add premium services, if desired. We offer Call Recording, Outbound Calling, Rollover Minutes, and an Inbound SMS plan.
Submit your order and wait for your service to be activated.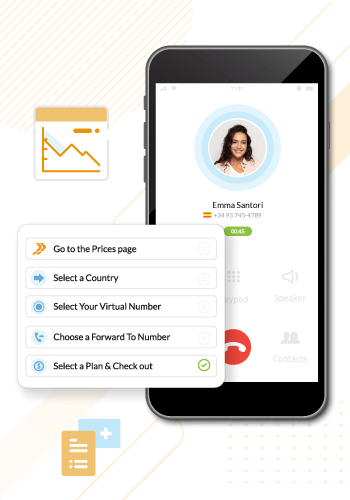 A Company You Can Trust
Experience unmatched expertise and support from leaders in the industry.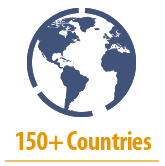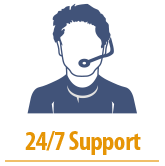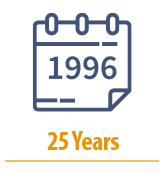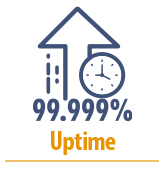 Phone numbers available across the globe.
Reach us via phone, chat, website, and email.
We've been in business since 1996.
Multiple layers of redundancy = Higher reliability.
Using Italy Virtual Phone Numbers for Business
Here's an example that might "ring true" to the type of function and flexibility you want your business to have. Let's say that a specific virtual number from Italy is advertised on your website. This business line is assigned to the "Sales" division in your company. But what happens if a salesperson is already on a call or away from their desk? Do you miss out on the sales opportunity?
The answer is, thankfully, no. When a customer calls your Italy virtual number, the line rings simultaneously on all phones and numbers listed in the "Sales" department until someone answers. This way, whichever salesperson is available can quickly answer the call. And the customer or prospect does not wait in queue or deal with answering machines. This feature is called simultaneous ringing, and works for any department within an organization. For example, call centers do not have to worry about missing calls at any time with this kind of flexibility.
Doing Business in Italy
Whether it is Bologna, Naples, Rome, Milan, or gorgeous Venice, there are a thousand reasons to conduct business in Italy. The tourism movement contributes to high economic activity, but the imports and exports industry continues to gain profit. Trade is equal to more than percent of Italy's GDP. Exports include food and olive oil, wine and other beverages, textiles, machinery, steel, and popular vehicles. While there is an economic gap between the northern and southern parts of Italy, many businesses thrive by discovering which sectors will benefit them the most.
Italy virtual phone numbers are a game-changer for corporations and small businesses. They make for a great global expansion tool. Since virtual numbers are compatible with every communication device, you do not need new equipment, headsets, or other technologies. Employee training time on the new system is minimal with a simple, easy-to-use account management system.
Increase your business presence with Italy phone numbers and a partnership with Global Call Forwarding. Since most of your customers prefer dialing a local or toll free number when contacting a business, you already stand to gain the most from our services!
With Italy VoIP numbers, you can enter this booming economy and increase your business' sales and global coverage. To learn more, speak with representatives today!
The Most Trusted Provider of Business Phone Numbers
Service quality and customer experience are our top priorities.
150+
Countries
Phone numbers available across the globe.
24/7
Support
Reach us via phone, chat, website, and email.
25+
Years
We've been in business since 1996.
99.999%
Uptime
Multiple layers of redundancy = Higher reliability.