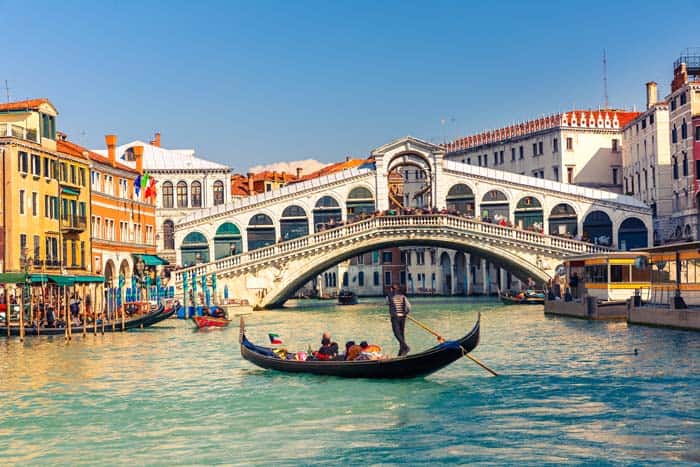 A virtual phone number is used to route calls to any other number (or numbers) you choose. This can be done on a national or international level. Virtual numbers can be used for personal reasons, but more and more businesses are using them to enable long-distance calls without imposing unnecessary charges for their clients.
What's great about this service is that whether you are based in Italy or not, you can still use Italy virtual phone numbers to connect with callers. It's a low-cost way for Italian residents to forward their number to multiple cities at once, or for other countries to reach the Italian market. These numbers are not associated with a specific device, so you can use them for mobile phones, tablets, and desktops alike, as well as physical handsets and traditional landlines.
Italy virtual phone numbers give you the option of using specified area codes or toll free 1-800 lines for these calls. The advantage lies in the ability to function as a business however you see fit. To capitalize on this new technology for your organization, read about the many enterprise benefits below.
Italy Virtual Phone Numbers for Business
Here's an example that might "ring true" to the type of function and flexibility you want your business to have. Let's say that a specific virtual number is advertised on your website. This business line is assigned to the "Sales" division in your company. There may be one of many professionals who could potentially pick up the phone when it rings, but what happens if a salesman is already on a call or is away from their desk? Do you miss out on the sales opportunity?
The answer is, thankfully, no. When a customer dials this Italy virtual phone number, the line rings simultaneously on all of the phones in the "Sales" department until someone answers. This way, any individual who has a question or concern is always addressed and does not have to face impersonal answering machines. This feature is called simultaneous ringing, and it's beneficial for your sales employees, or any employee that requires a more flexible manner of handling incoming calls. Call centers do not have to worry about missing calls at any time with this kind of flexibility.
This is only one example of the many enterprise features Italy virtual phone numbers can offer your company.
Get Italy Virtual Phone Numbers Today
Whether it is Bologna, Naples, Rome, Milan, or gorgeous Venice, there are a thousand reasons to conduct business in Italy. Not only does the tourism movement contribute to high economic activity, many other businesses take advantage of the imports and exports in and out of the country for profit. In fact, trade is equal to 57 percent of their Gross Domestic Product (GDP). Exports include food and olive oil, wine and other beverages, textiles, machinery, steel, and popular vehicles. While there is a bit of an economic gap between the northern and southern parts of Italy, many businesses thrive by discovering which sectors will benefit them the most.
Italy virtual phone numbers are a game changer to corporations and small businesses alike that want to expand their growth in this country. Since virtual numbers are compatible with every communication device, there is no need to purchase new equipment, headsets, or other technologies. Employee training time on the new system is minimal so you can get started using it almost right away. And with a simple, easy to use account management system, you can change the routing rules or numbers at any time for no additional costs.
Contact Global Call Forwarding
Increase your business presence with Italy phone numbers and a partnership with Global Call Forwarding. Since most of your customers prefer dialing a local or toll free number when contacting a business, you already stand to gain the most from our services!
Get more personal with customers. Virtual numbers enhance your presence in a local area and they give your organization some of the resources of a large enterprise. Allow anyone at any time to contact you, from anywhere in the world, regardless of opening or closing hours.
Global Call Forwarding can make your business more efficient with Italy virtual phone numbers. Data-driven companies will enjoy being able to see who called, at what times, and from where. Use blacklists to block spam numbers or areas where you don't offer services so that employees can make the most of their time by answering the calls that matter. Being able to block certain numbers also helps reduce communications costs and separate business calls from personal ones.
Contact Global Call Forwarding for all of your enterprise solutions. Our teams make it easy to get started. Give us a call at +1 (561) 908-6171 to learn more about our services today.