How to Get an Virtual Italian Toll Free Number
Getting started with toll free Italy virtual numbers is easy. With Global Call Forwarding, you can purchase a number easily on our website and subscribe to a plan that suits your needs and budget. Plans vary from one telecom operator to another, so you can choose one that you can afford, with services that make sense for your business. Many providers also offer pay-as-you-go rates that are good for those who are just starting out and have minimal needs.
Toll free Italy virtual numbers are easy to set up. Once activated, start using your phone number to connect with locals and build business contacts. Unlike traditional phone lines, these calls travel through the cloud or "virtually." When someone dials a virtual Italy number, the call route digitally and connects to the phone line specified as the "destination number."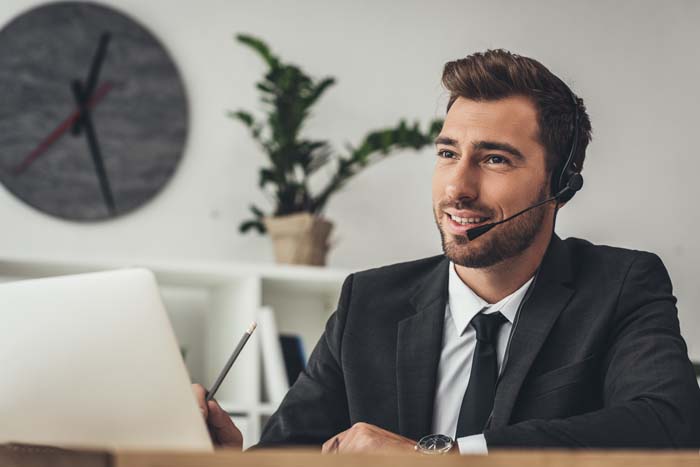 Italy Toll Free Phone Numbers for Your Business
There are numerous benefits to using toll free numbers for your business. For example, if you are based in the US or the UK but have customers in Italy, it isn't always possible, or economical to open physical offices in that country.
The better alternative is to get toll free numbers for maintaining smart and efficient communication with customers. With regular phone numbers, it can be expensive and inconvenient to maintain long-distance communication. However, with virtual Italy toll free numbers, this process becomes much easier. These numbers use VoIP telephony technology and need no additional equipment to function.
Sectors like tourism, hospitality, wine and food, and fashion offer the best opportunities for business owners in the Italian market. However, many other industries are thriving as well. Having an Italy toll free number will help you get a foothold in the country, if you see it as a potential market for your product or services.
The Italian telephone system has divided the country into several different area codes. Because of the open numbering plan, the length of phone numbers varies from six to nine digits. However, toll free numbers do not have area codes. These numbers begin with the prefix '800' and usually have a total of nine digits.
Features of Toll Free Numbers
Many benefits of toll free numbers aren't available with regular phone numbers. This is why so many businesses have chosen toll free numbers for their business communication needs. For instance, customize your toll free numbers with personalized welcome greetings, on-hold music, or add extensions. You can also set up an IVR system menu that enhances caller experience and saves time. Callers associate these features with an established business, and it helps you to exert a professional impression and build the rapport that businesses are always coveting. This can help you increase sales and gain more customers.
Use Italy toll free numbers as a marketing and branding tool to reach wider audiences and increase brand awareness. Since Italy toll free numbers work virtually, you can forward incoming calls to any country or location. No matter where you are based, keeping in touch with your Italian customers is convenient and affordable with toll free Italy numbers.
Toll free Italy phone numbers function as a critical business tool where communication, branding, and exposure is concerned. To learn more, contact the knowledgeable professionals at Global Call Forwarding.
Expand to Italy With an Italian Toll Free Number
Any company aiming to take advantage of Italy's economic opportunities should use a toll free Italy number to communicate with potential clients. Global Call Forwarding can help you accomplish this easily with the purchase of virtual phone numbers for Italy. To learn more, call us at 1 (888) 908 6171 or chat with us online!
Doing Business in Italy
Italy is the world's 8th largest economy. U.S. exports to Italy are concentrated in high-value sectors such as transportation machinery, pharmaceuticals, and electrical machinery. The U.S. is Italy's 8th largest supplier. U.S. firms have the best prospect for exports in Airport and Ground Support Equipment, Alternative Fuel Vehicles, Biotechnology and pharmaceutical products. Online resources are available to help entrepreneurs realize business opportunities in Italy on export.gov. Global Call Forwarding provides Italy phone numbers to realize these business opportunities. Please feel free to contact us by phone or email for a consultation about growing your business to Italy.
How Italy Toll Free Numbers Can Attract Customers?
The instant attraction for "toll free numbers" to potential customers has more power than you know. People know that they can call these numbers at no cost to them, which is an added plus. Therefore, people are more inclined to call and enquire about a business or service, which gives you the opportunity to convert them into customers and promote your brand.
Another benefit of Italy toll free numbers is that since you are paying for the calls instead of the caller, it gives the admirable impression that you are a company who cares about its potential customers by making the process a no-risk proposition. Getting toll-free numbers for your business is a great way to tell your customers you care.