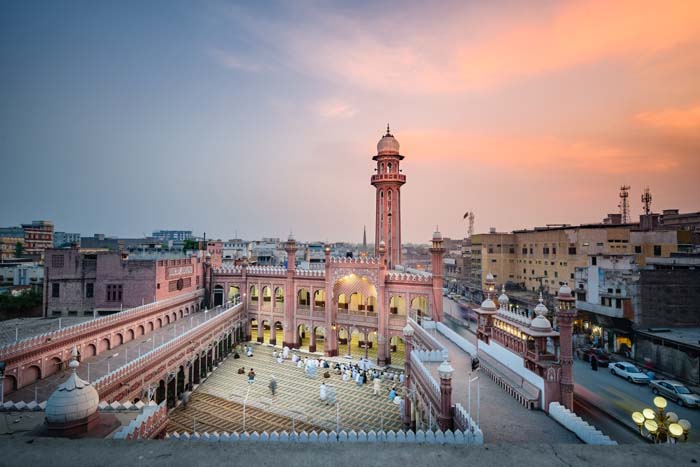 Pakistan is becoming an increasingly popular destination for international communications. Considered one of the "Next Eleven," economist Jim O'Neill identifies Pakistan as having a high potential of becoming among the world's largest economies in the 21st century.
The criteria used by O'Neill to determine the Next Eleven were macroeconomic stability, political maturity, the openness of trade and investment policies, and the quality of education. The population of Pakistan is 182 million people, and a majority of the inhabitants are native English speakers. Pakistan phone numbers are a great way to take advantage of the various opportunities in a Next Eleven economy.
Global Call Forwarding adds local phone numbers in Lahore
Global Call Forwarding is now present in Pakistan with new phone numbers, enabling businesses to grow in South Asia. Get a Pakistan virtual number so that business contacts in Pakistan can easily get in touch with you. A Pakistan local phone number will have Pakistan's country code +92 and Lahore's area code 42. The number will appear as +92 42 xxxx xxxx.
We understand the importance of audio quality during phone calls, so we take every measure to deliver a great audio connection. Global Call Forwarding only uses top-tier carriers like Verizon and Sprint to ensure high-quality call forwarding. Users can expect industry-leading quality and connection with their Pakistan phone numbers.
You can choose from a wide selection of Pakistan virtual numbers in Global Call Forwarding's inventory and add as many lines as you need to your call forwarding service. We activate local phone numbers instantly, and your Pakistan virtual number can be configured through an easy-to-use online control panel. In addition, each virtual phone number comes with a suite of advanced features to help you stay connected with customers.
Pakistan virtual numbers with advanced features
Advanced features are included standard with your call forwarding service so that you can stay connected with customers. Pakistan phone numbers with advanced call forwarding are one of the best ways to attract new customers. This feature redirects incoming phone calls from your Pakistan phone number to another destination anywhere in the world. Calls can be forwarded to different phone numbers, at different times of day, on different days of the week. Advanced call forwarding combinations are limitless, and allow you to personalize your number.
There are a number of advanced features in addition to advanced call forwarding to be used with your new virtual number. Pakistan phone numbers with IVR allow a computer system to direct callers to the appropriate department or extension. I.e. "Thank you for calling Example Enterprises. For Urdu, press 1. For English, press 2."
Pakistan virtual numbers with call recording are especially useful for call centers. Because of the large percentage of natural English speakers, Pakistan is an attractive destination for call centers. The call recording feature is an additional feature offered at a small extra cost, but it can significantly improve employees' performance in call centers.
Pakistan's economy
The economy of Pakistan is the world's 25th largest in terms of PPP and it is the 38th largest in terms of GDP. However, estimates consider Pakistan's undocumented economy to be 36% of its overall economy! When you get a Pakistan virtual number, you can start tapping in to the economy of Pakistan!
The United States and Pakistan have a strong economic and commercial relationship, with 2-way trade totaling approximately $5.3 billion in 2013. The United States is Pakistan's leading trading partner and its leading source of FDI. Pakistan has a young population with a growing middle class, and English is the common language for business. There are many reasons for a US company to get a Pakistan virtual number.
Reasons to get a Pakistan virtual number
Do business from anywhere
With call forwarding services, your business can be located anywhere in the world. Get a Pakistan phone number and do business from the United States, the UK, France or any country in the world.
Become more accessible
Pakistan phone numbers make businesses more accessible by phone to customers in Pakistan. A Pakistan phone number is free to call. Free phone calls make it more likely that customers will contact your business.
Pakistan virtual numbers boost credibility
Business contacts in Pakistan will consider your business more credible with a Pakistan virtual number. Enable Pakistan local ringback tones so that callers in Pakistan feel more at home when they dial your business.
Effective marketing tool
One of the most effective marketing tools is local and toll free numbers. One of the best ways to attract new customers is to get a Pakistan phone number.
Global Call Forwarding is a leading company in the call services business. Since 1996, we have helped businesses get local and toll free numbers for call forwarding. Please do not hesitate to contact us for a free consultation or to begin your free trial today. Sign up now and your Pakistan virtual number will be activated in minutes.