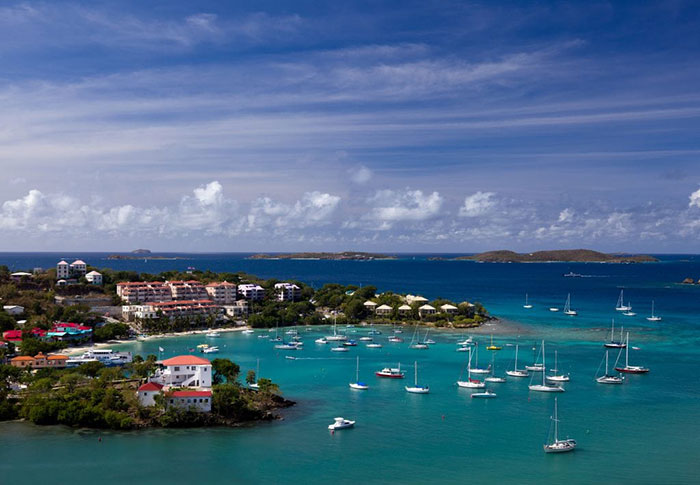 Why You Need US Virgin Islands Virtual Phone Numbers
Having US Virgin Islands virtual phones number is especially crucial if you do business there, because it is a territory outside of the contiguous US, and the culture is not quite the same as on the mainland.
Therefore, a "local" number allows you to work on building trust, because as we all know, a solid reputation is a major key to success. US Virgin Islands virtual phone numbers will help you obtain that, along with good business practices, of course.
Many companies all around the world offer virtual phone number systems for businesses. The competition is high because the services are great and the prices are low. These companies have gone all out, and provide you with not only virtual numbers, but they also provide an interface to organize and manage every phone number associated with each individual employee and company departments.
Why Get US Virgin Islands Virtual Phone Numbers?
When you crunch the numbers, the evidence shows that US Virgin Islands is a great, and very easy, place to start or expand a business. The overall GDP (per capita) comes in around $37,000. With only around 105,000 people taking up residency there, people have money to spend, and your business could very well thrive there. The US Virgin Islands GDP surpasses Puerto Rico, Guam, Saint Lucia, Cayman Islands, and the Bahamas. Life expectancy is around 80 years old, which is longer than US statistics, so you can ensure loyal, paying customers for a very long time.
Now here's the best part: The US Virgin Islands Economic Development Authority gives enormous tax breaks to any entrepreneur or business that enhances the lifestyle and functionality of the islands. You could be looking at up to 90% tax breaks on all income taxes and even 100% tax breaks on business property, excise, and other taxes. Does one need any other incentive to set up US Virgin Islands virtual phone numbers system for their new or expanded business?
US Virgin Islands Virtual Phone Numbers Are Cost Effective
Calling is different in the US Virgin Islands, since they are not part of the contiguous US, and phone plans may cost them more for calling outside of the territory. Most 800 numbers are toll free, but some are not, and it may burden the customer and client with extra costs just to talk to a representative. The decision to provide your customers and clients with a local number mitigates the worry of extra cost and hidden fees associated with some phone plans.
Easily Recognizable & Easy to Remember
Just think about it. Would you pick up the phone if you see 800 numbers calling you all the time? No. You probably don't. In reality, most people don't. However, if a local number shows up, there is a much larger chance that a person will pick up the phone, or at the very least, not block it so you can try again later. The person receiving the call will be much more receptive to talking with someone that called them from a local number rather than a random 800 number.
These are just some of the included benefits of having US Virgin Islands virtual phone numbers.