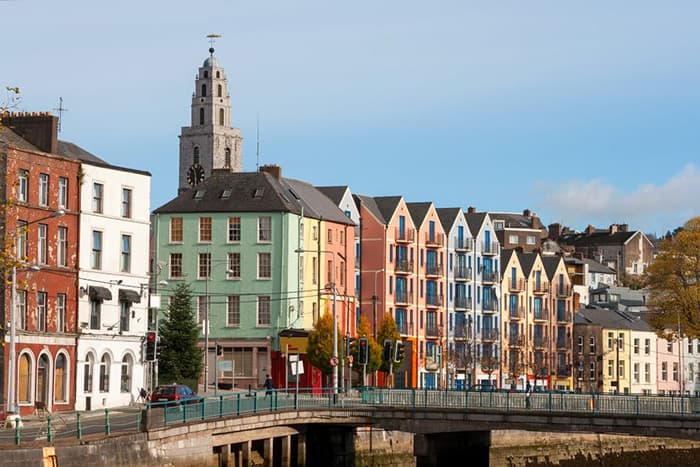 Ireland is known for being a nexus of commerce, both as a center of foreign business choosing it for their branch operations and for its relative per-capita wealth ($69,231, 6th in the world according to the World Bank). As its economy caters to the burgeoning knowledge economy (i.e. finance, life sciences, tech), foreign entrepreneurs have chosen Ireland to start new, cutting-edge ventures and grow their businesses.
There are some significant barriers to entry for foreign nationals to tap into Ireland's $324.9 billion economy, as we'll discuss. However, businesses that lack the typical resources aren't out of luck. Instead, entrepreneurs can use Ireland virtual phone numbers to gain access to the country's many possibilities without overheads and obstacles, like obtaining visas and hiring domestic staff.
In this article, we'll take a look at what Ireland Virtual Phone Numbers are, which barriers to entry exist in Ireland for foreign entrepreneurs, and the benefits of expanding using virtual phone numbers.
What are Ireland Virtual Phone Numbers?
Virtual phone numbers are simply phone numbers that route calls to another phone number known as a "destination phone number." Thanks to modern cloud computing and VoIP services, calls can be routed instantaneously to any number around the world, all while appearing exactly like a "local" number. Vice versa, when a call is routed through a virtual number, it also appears as a "local" number.
In short, this means that if you subscribe to a service provider like Global Call Forwarding, you can purchase an Ireland virtual phone number that can give you access to Irish markets, even if your business is currently established in another country.
Barriers to Entry for Foreign Business
As a foreign national, doing business in Ireland can be prohibitively expensive.
For those that are interested in setting up a physical presence in Ireland, you may be intimidated by the number of legal hurdles and fees associated with the approval process before opening for business in Ireland.
This includes:
A non-refundable application fee of €1500 to apply for the Immigrant Investor Programme, which requires an investment starting anywhere from €200,000 to €1 mil to be accepted
A non-refundable application fee of €300 to apply for the Immigrant Start-up Entrepreneur Programme, which requires that startups:
Introduce a new or innovative product or service to international markets
Be capable of creating 10 jobs in Ireland
Generate €1 million in sales within three to four years of starting up
Are led by an experienced management team
Are headquartered and controlled in Ireland
Are less than 5 years old
Additionally, applications for both programs are only accepted in five distinct periods throughout the year. For 2018, these are:
January 10th – 24th
March 14th – 28th
May 9th – 23rd
August 15th – 29th
October 10th – 24th
[For a complete guide to setting up a business in Ireland, see the Citizen's Information Board's website]
Benefits of Ireland Virtual Phone Numbers
Now that you know what your business expansion efforts may be up against, you should know that these can be circumvented by purchasing Ireland Virtual Phone numbers. These virtual numbers come with a number of benefits that can be leveraged for your business entrepreneurship:
Local Presence
As mentioned previously, Ireland virtual phone numbers are indistinguishable from "regular" Irish phone numbers, with the same country code and area codes for Ireland. Simply by advertising your Ireland virtual phone number, Irish citizens and other business entities can contact your business as they would any other domestic entity.
Virtual Office
Now that we live in the 21st century, many clients and customers know that businesses are capable of performing transactions without a physical location. In fact, many people prefer to spend their free time taking care of business when easier options exist. This is why businesses set up virtual offices to take care of their dealings abroad. One essential component of setting up an Ireland virtual office is by using Ireland Virtual Phone Numbers. After all, why should a business have to operate in a traditional manner when it is becoming an increasingly outdated method?
Less Risk
As you may have guessed, once your business is physically present in Ireland, you've accomplished only the beginning phase of getting established. This will now include securing visas for key employees, following hiring practices, paying taxes, leasing or purchasing property (if available), and so forth. By contrast, purchasing Ireland virtual phone numbers allows your business to tap into markets with less risk to your capital and resources. Startups and small businesses that want to know whether their business can succeed in Ireland can use virtual numbers to as a way of testing the waters before going through the formal process outlined above.
* * *
Small businesses and startups that want to penetrate Irish markets can use Ireland Virtual Phone Numbers to gain access to markets and test the business viability without having to risk using capital, time, and resources.
If your organization is ready to expand into Ireland, there's no easier way than with Ireland Virtual Phone Numbers from Global Call Forwarding. GCF offers Ireland Virtual Numbers with a multitude of versatile features and add-ons, including call recording, simultaneous ringing, virtual SMS, and more. Visit globalcallforwarding.com today to choose an Ireland Virtual Phone Number to expand your business' presence!