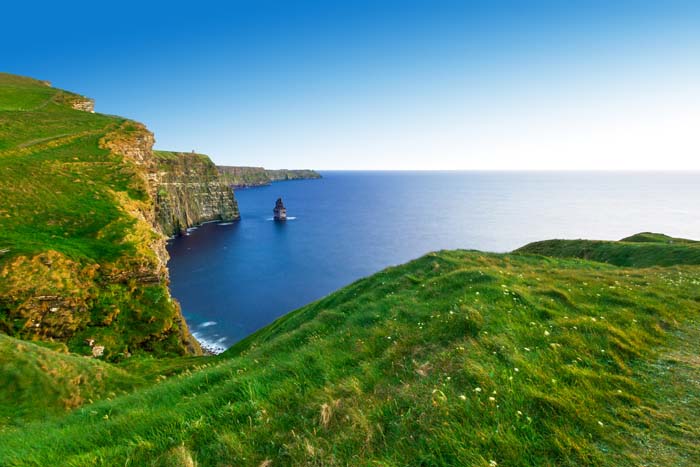 Are you interested in doing business in Ireland? A toll free number in Ireland might be the perfect option for your enterprise. A toll free number offers customers a free way to contact your business, and it indicates your company is established firmly.
What Are Irish Toll Free Numbers?
Ireland virtual numbers work over cloud-based technology and they operate using call forwarding. Irish toll free numbers can be redirected to any mobile phone or landline, and they cost significantly less than opening a new office and taking on additional employees. Toll free forwarding for Ireland can enable your business to create a presence in Ireland easily, without having to relocate there. This can be especially ideal if you are testing the market.
How Toll Free Numbers Work
Ireland toll free numbers work with an international toll free forwarding service that redirects phone calls from the toll free Ireland number to a destination number that can be anywhere in the world. They can be used to direct all arriving calls to your primary phone, several numbers simultaneously, a call center, etc. The toll free phone forwarding options are limitless; it all comes down to what is most convenient for you.
Irish Toll Free Phone Numbers for Your Business
Ireland virtual toll free numbers allow customers to call your business like any other local number or toll free number in Ireland. Here are some of the best benefits of using a toll free Ireland virtual number for your business:
Toll free numbers are considered business phone numbers
The vast majority of those who own and use them are businesses and professionals
A toll free number can enable your business to be recognized in Ireland nationally
For businesses that rely on having a local presence, toll free numbers are ideal
If you want to test the Ireland business market, a virtual toll free number is a great way to slowly expand
How Do I Get Irish Toll Free Numbers?
You can purchase a toll free Ireland phone number easily online, at www.GlobalCallForwarding.com. The process to purchase is simple and you will find our selection of toll free numbers to be among the best available. Furthermore, we also offer highly competitive rates, with excellent additional features included with purchase.
Toll free forwarding numbers for Ireland are an excellent idea for businesses. They permit employees and customers in Ireland to communicate for free, and they can also be used in sales and advertising. Ireland toll free numbers offer worldwide businesses the capacity to prosper and expand in the Ireland marketplace with minimal risk. Ireland toll free numbers allow more individuals to reach out to your business and this will certainly assist with development and general progress.
More About Ireland
Ireland is the second major Isle of the British Islets in Europe. Ireland, politically, is divided between the Republic of Ireland, which encompasses five-sixths of the island, plus Northern Ireland, in the northeast of the Isle, which is part of the United Kingdom.
The Irish economy has made remarkable developments throughout the past decade. Accepting restructuring measures, as well as sharp cuts in public-sector earnings and reforming of the banking division, Ireland has taken initiatives toward securing its economic health. Today, Ireland's economy is one of the quickest-developing in Europe. With that said, what better time than now to grow your business in Ireland by using a toll free number?
Get a Toll Free Ireland Phone Number to Expand Your Enterprise
If your business requires constant communication over the phone or is involved in online sales, having a toll free virtual phone number for your company is necessary. Ireland toll free numbers offer your company the ability to present a larger presence and they indicate prompt reliability. Your company will be made more available to customers and clientele as a result.