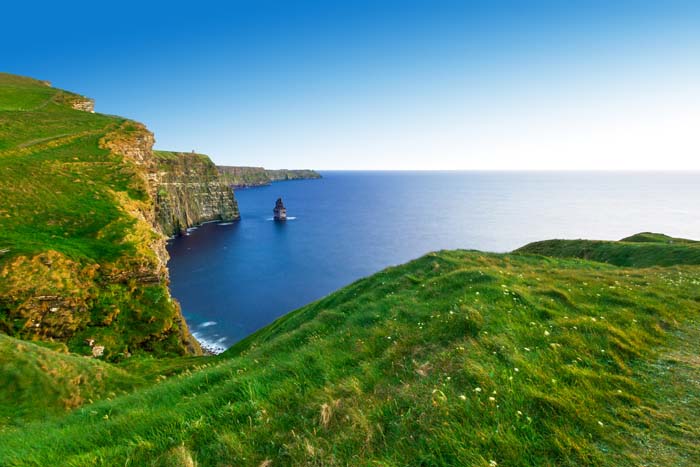 Are you interested in doing business in Ireland? Well, guess what? This might be your fortunate timing. A toll free number in Ireland might be the perfect answer for your enterprise. It can offer your customers a phone number that is free to call, helps your current customer base and helps in enticing new clienteles in Ireland to your industry. Likewise, Irish toll free numbers can be redirected to any mobile phone or landline, and they are more low-cost to set up than opening a new office and taking on other workers. Toll free forwarding from Ireland can generate chances for your business by establishing a welcoming and appealing manner.
Welcome to Ireland
Ireland is the second major Isle of the British Islets in Europe, it is the third-largest, and the twentieth-largest on the planet. Ireland, politically, is divided among the Republic of Ireland, which encompasses five-sixths of the island, plus Northern Ireland, in the northeast of the Isle, which is part of the United Kingdom.
The Irish economy has made remarkable development throughout the past three years. Accepting politically hard restructuring measures, as well as sharp cuts in public-sector earnings and reforming of the banking division, Ireland has recovered its economic health and turn out to be the first nation to leave a European Union bailout. Today, Ireland's economy is now one of the quickest – developing in the Eurozone.
With that said, what better times to start your business in Ireland by using a toll free number?
How Toll Free Numbers Work
Ireland phone numbers work with an international toll free forwarding service that redirects phone calls from the Ireland number to a destination anyplace on the planet. They can be used to direct all arriving calls to your primary phone, several numbers simultaneously, a call center, etc. The toll free phone forwarding options are limitless.
Wouldn't it be fantastic if your business could be recognized in Ireland nationally with a toll-free number? Well, no worries it can. Ireland toll free numbers allow customers to have local area codes so clients in the Ireland can call the businesses without costing them a penny. As well, Global Call Forwarding is a fantastic service. Why? Because it offers a broad range of toll free numbers in Ireland that you can select from. This includes the recognizable 800 number prefix and other numbers. Many number mixtures are now in use, so all you need to do is think of something unique when contemplating on an 800-toll-free number that is custom.
Get an Ireland Toll Free Number to Expand Your Enterprise
If your business is producing a lot of phone or online sales, having a toll-free number for your company is necessary. Ireland toll free numbers offer your institution a bigger presence and prompt reliability. Your company will be made more available to customers and clienteles anyplace in the United States. Since phone calls are essential when it comes to sales and business-to-customer communication, why not sign up for an Ireland toll free number today and get the ball in motion!
These toll free forwarding numbers will work like a charm for your business. This is because they not only permit for employees and customers to call into Ireland for free, they can also be used as incredible sales and advertising answer which allows international companies to launch themselves as a local business. Ireland toll free numbers offer worldwide businesses the capacity to prosper and increase in the Ireland marketplace with a little venture.
So, what do you say? How about giving it a chance and you will not regret it. There has never been a better time to get a toll free number for business use or even yourself. Ireland toll free numbers allow more individuals to reach out to your business and this will no doubt help with development and general progress.