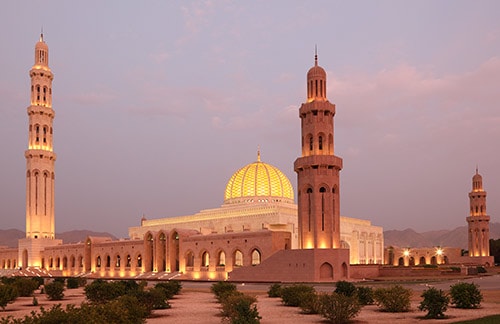 Looking to enter your business in the Oman market? An Oman phone number can help you build connections in the country before you decide to move or expand your business there.
Get a Virtual Phone Number in Oman
Oman phone numbers use international call forwarding so that when these numbers are dialed, they are routed to a destination of your choice, in any country. This makes calling from Oman inexpensive or free for most callers.
Oman Toll Free Numbers (800) are free to call from anywhere within Oman.
How Much Does it Cost?
We offer 5 different virtual phone number plans so you can pick one most suitable for you. Our Oman virtual numbers start at $238.95 per month. You can sign up by filling out the above form.
Telephone Numbers in Oman
Telecom services in Oman give residents and businesses communication tools required to communicate effectively. Here's information about the telecom scene in Oman :
Oman telecom regulator — Oman Telecommunications Regulatory Authority
Telecom services offered in Oman — Landline, mobile, and internet services.
Major Oman telecom operators — Omantel, Ooredoo, Awasr, Renna, and Friendi.
Oman Phone Number Format
Oman phone numbers are usually 8-digits long, excluding the country/dialing code (+968). Therefore, the format is:
+968 xxxxxxxx.
Get Oman Virtual Phone Numbers
Global Call Forwarding has a large inventory of Oman virtual phone numbers and we offer competitive prices with no long-term commitment required. Contact us to get an Oman virtual phone number!