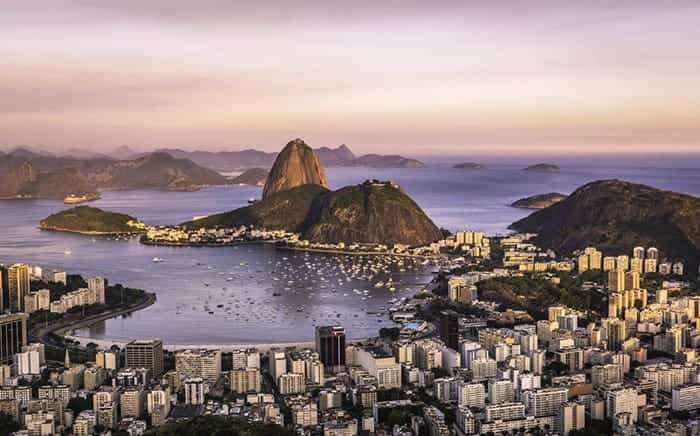 Companies in Brazil are thriving in various sectors, and they all look forward to utilizing the power of technology for advancement. If you are a business owner operating from another country, a Brazil virtual number will help to establish your presence with young and innovative Brazilian consumers.
Brazil's youth and millennial consumers are honing in on the power of online businesses. And having Brazil virtual phone numbers listed on your website can generate revenue and demonstrate to residents that you are available to address any questions and concerns.
Let's look at why you should buy a Brazil phone number to scale your business.
What is a Brazil Virtual Number?
Brazil virtual phone numbers have Brazil toll free and local area codes and formats. These numbers work over the cloud and are not attached to a physical location. This means that callers (your business) can use the Brazil phone number from any location. This is a perfect solution for businesses looking to expand to Brazil virtually, without opening offices in the country.
Locals in Brazil perceive this number as a local or toll free number. They are more likely to answer calls from numbers they recognize and associate as local numbers. Additionally, when they call your business, they will dial a local or toll free Brazil number instead of an international phone number.
Types of Brazil Virtual Numbers
You can get different types of Brazil phone numbers for your business. Global Call Forwarding offers:
Brazil toll free numbers — free to call from anywhere within the country.
Brazil mobile numbers — start with 11 and 12, and are SMS-capable.
Local/geographical Brazil numbers — available with specific area codes from nearly any city in the country.
Brazil Phone Number Format
Brazil's country code is (+55). The Brazil phone number format includes the dialing code (0), the toll free code (800) or area code, and a 7-8-digit subscriber number.
The Brazil toll free number format is +55 (0800) (xxx-xxxx).
The Brazil local number format is +55 (21) (xxxx-xxxx).
*Rio de Janeiro area code (21)
Service Features
An advanced suite of included and premium features to reliably power your business communications.
Hosted Call Recording
Time of Day Routing
IVR (Auto Attendant)
Local Ringback Tones
Simultaneous Ringing
Fax to Email
Rollover Minutes
Failover Forwarding
Virtual Voicemail
Outbound Calling
Sequential Forwarding
Black / White Lists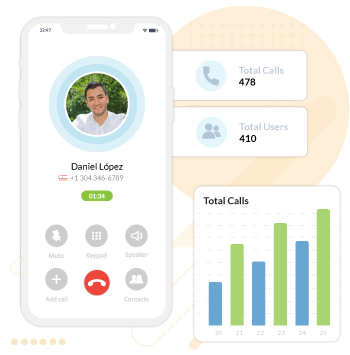 Benefits of Using a Brazil Number for Business
Why should your business buy a Brazil phone number?
With a Brazil virtual number, you can:
Develop a local presence even if you are an international company
Gain access to the Latin American market
Communicate cost-effectively with local Brazilian customers
Attract a new customer base to purchase your products and services
Increase revenue and sales by entering a new market
Get access to cloud communication features for improved call management
Use your number for advertising locally
How Much Does a Brazil Virtual Number Cost?
Global Call Forwarding offers Brazil virtual numbers starting at $17.95 per month.
We offer five different virtual phone number plans that include monthly minutes plus an additional per-minute rate.
Try Global Call Forwarding Free for 15 Days
Experience the quality of our full service risk-free without any commitment.
Fast & Easy Setup • No Commitment.
How to Get a Brazil Phone Number?
You can buy a Brazil phone number from Global Call Forwarding in two ways:
To purchase your numbers online, follow these steps:
Visit our Pricing page.
Select your new number from the left dialog box.
Choose Brazil, type of number, prefix, and number available.
Then, enter the necessary information in the right dialog box to have your calls forwarded.
Note: You can forward calls to any location or VoIP/SIP system.
Click on View Rates and choose from our five different plans.
Add premium services, if desired. We offer Call Recording, Outbound Calling, Rollover Minutes, and an Inbound SMS plan.
Submit your order and wait for your service to be activated.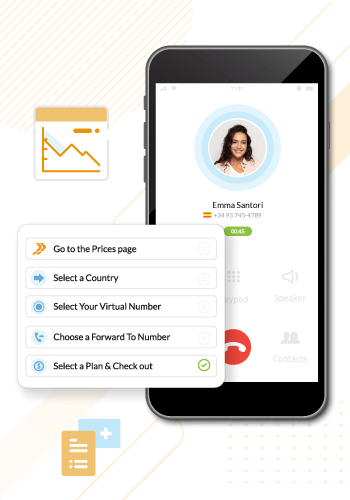 A Company You Can Trust
Experience unmatched expertise and support from leaders in the industry.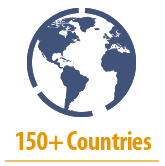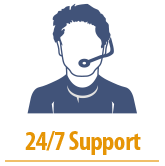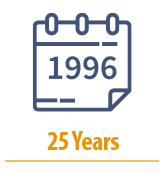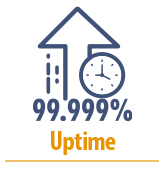 Phone numbers available across the globe.
Reach us via phone, chat, website, and email.
We've been in business since 1996.
Multiple layers of redundancy = Higher reliability.
Why Do Business in Brazil?
Brazil is a young and vibrant nation. It ranks as the fifth largest country in the world, with over 200 million residents. With a country code of +55 and the GDP of the country exceeding a trillion dollars, Brazil is one of the wealthiest countries in South America, along with Venezuela, Argentina, and Colombia. Adding to Brazil's profitability is the country's strategic location for efficient exporting and trading.
Almost every country in South America borders Brazil, with Chile and Ecuador being the only exceptions. While Brazil is most convenient for South American and Latin American trade, other continents are also eager to trade with Brazil. For example, the United States traded more than $80 billion in goods and services with the country in 2016.
Of the many successful sectors in Brazil, the tourism industry is well-known worldwide, with Rio de Janeiro and São Paulo attracting more visitors to the country each year. More than 5 million people come to Rio annually, contributing billions to Brazil's economy.
Today, using the internet is now essential to businesses looking to expand in the region. Consumers in Brazil are tech-savvy, with almost 100 million people accessing the internet daily. Furthermore, many Brazilians spend hours online searching for the latest tech trends and shopping for household items, clothing, and business services.
With Brazil VoIP numbers, you can enter this booming economy and increase your business' sales and global coverage. To learn more, speak with representatives today!
The Most Trusted Provider of Business Phone Numbers
Service quality and customer experience are our top priorities.
150+
Countries
Phone numbers available across the globe.
24/7
Support
Reach us via phone, chat, website, and email.
25+
Years
We've been in business since 1996.
99.999%
Uptime
Multiple layers of redundancy = Higher reliability.