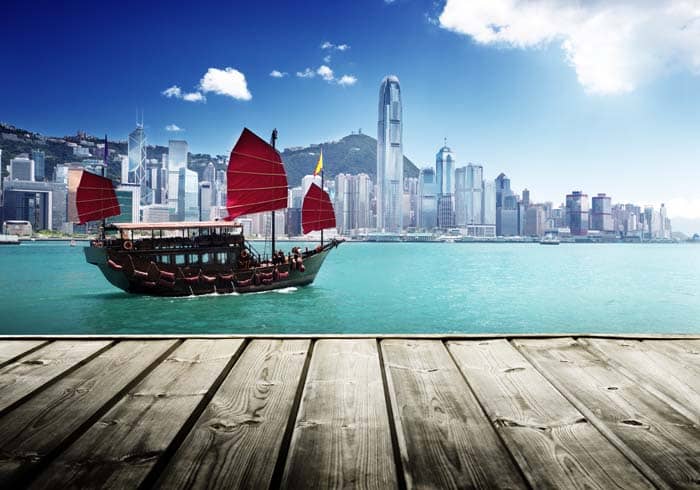 Exploring new international markets is overwhelming even for seasoned businesses. New marketplaces come with new challenges and larger investments. Businesses interested in doing business in Hong Kong, for example, may assume it's a safe investment but research is needed to make an informed decision.
At Global Call Forwarding, we help business lay the groundwork for offering their services and products while helping them connect with contacts and customers in Hong Kong. Understanding the global telecommunications marketplace, we work alongside international businesses in need of a clear and reliable line of communication. Through our Hong Kong virtual phone numbers and international call forwarding service, we provide the support needed to establish credibility as a presence in Hong Kong.
Prior to opening a business in Hong Kong, it's a good idea to consider the economic climate it offers. Let's take a look at this economic structure and see how virtual phone numbers can be beneficial.
Hong Kong's Economy
Hong Kong is one of the world's leading international financial centres. Its economy is based on services and is overseen with a low tax rate and a new free port trading and international financial markets. The Hong Kong dollar is the currency of the economy and is used legally in three different major international commercial banks. Interestingly, there is no official central banking system, but the markets are regulated by the Hong Kong Monetary Authority.
The Index of Economic Freedom shows Hong Kong has the greatest level of economic autonomy in the world. Governed by positive non-interventionism, Hong Kong is extremely dependent on international trade. Hong Kong did experience a bit of a speed bump in 2009 when its economic growth dropped by 2.8% because of global financial turmoil.
Hong Kong enjoys a strong banking system, near-zero public debt, and plenty of foreign exchange reserves alongside extreme anti-corruption measures and enjoys a good relationship with China. Its overall gross domestic product has increased by some 180 times from 1961 to 1997. Today, the Hong Kong Stock Exchange stands as the sixth-largest in the entire world.
It is surprisingly easy and affordable to set up a corporation in Hong Kong, making the nation extremely appealing to startups who set their sights on the country.
What Are Virtual Phone Numbers?
Hong Kong virtual phone numbers are telephone numbers (available in local or toll free options) that aren't directly connected to a telephone line. The phone number can be managed from the cloud quickly and easily. Through Global Call Forwarding, businesses who use Hong Kong virtual phone numbers can log in to their own control panel to configure their phone numbers, and set destination phone numbers.
Advanced features such as customized ringtones, local callback tones, and even simultaneous ringing can be adjusted according to the needs of the business. Businesses can also choose from local Hong Kong numbers, toll free numbers, or vanity phone numbers to thoroughly customize the features offered.
Whether businesses in China want to open up their products to customers in Hong Kong, or are looking to direct customer calls to a call center in India from Hong Kong, international call forwarding via virtual phone numbers provides the support needed.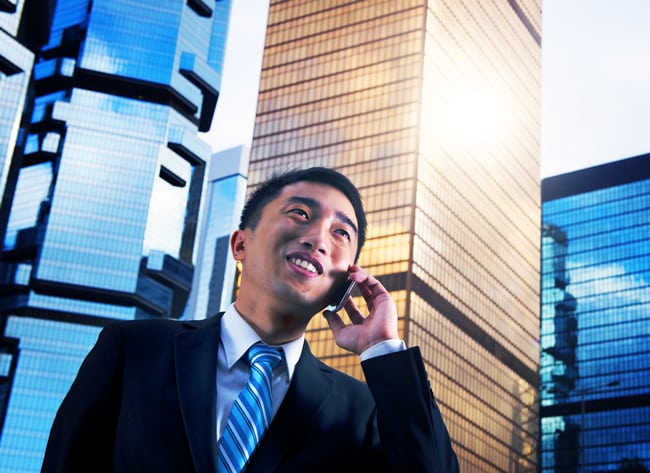 How Do Businesses Benefit from Buying Hong Kong Virtual Phone Numbers?
Clearly, one major benefit of buying Hong Kong virtual phone numbers is the opportunity to establish a business in one of the largest economies in the world. Virtual phone numbers are convenient for small and large businesses alike, as they allow for flexibility and minimum set up time. Direct access to customers and contacts in Hong Kong is one of the greatest benefits offered by virtual phone numbers, however.
Additionally, the ability to customize service and to prioritize certain calls can be equally beneficial. At Global Call Forwarding, we provide that exact service. Enabling businesses to provide their customers with the needed accessibility they demand is one of the top reasons multinational corporations choose Hong Kong virtual phone numbers. Convenient access to a plethora of advanced features is another.
Affordability for both customers and businesses is one of the primary reasons businesses choose Hong Kong virtual phone numbers that can be easily forwarded directly to their number of choice anywhere in the world. Putting it all together, businesses benefit from the practically, accessibility, and affordability offered by virtual phone numbers.
Professional International Call Forwarding Services—What to Expect
Customers expect to be able to reach the business they are calling quickly and without any unexpected interruptions. Local Hong Kong phone numbers are also viewed as more reliable and trustworthy than foreign phone numbers.
When businesses look to Global Call Forwarding for international call forwarding service, they can expect crystal clear call quality, affordable rates, and greater access to their customers. Whether they hope to set up a call center in China or India and forward customers from Hong Kong to representatives there, or simply want to establish their business in-country, these services prove beneficial.
Hong Kong phone numbers provide the visibility multinational corporations need to build their enterprise in a broader marketplace.