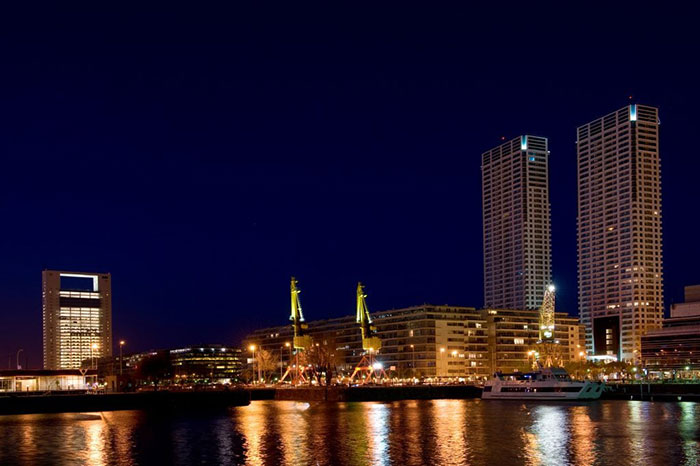 Ever heard of the virtual workplace? It's more than just a temporary trend. The virtual office/ workplace is a highly efficient means for saving time, money, and resources while growing your business in a more organic fashion. A virtual workplace can be based anywhere in the world, even from the comfort of your living room. And since all work occurs on a digital level, all tasks and needed communications happen over the internet. You and your employees can theoretically work from a home office, coffee shop, or airport terminal. You can use virtual resources, such as virtual phone numbers, from anywhere in the world, especially Puerto Rico.
Connected digital telecommunications technologies make Puerto Rico virtual phone numbers possible. These virtual phone numbers are hosted in the cloud, which means you can manage them from your desktop. They can forward, or re-route, to a landline or mobile device on an as-needed basis.
Many companies are opting for these virtual workplaces so they can be productive from anywhere. Having a seamless way to communicate with all parties such as key vendors and clients is just another factor to having a successful enterprise.
Puerto Rico virtual phone numbers easily blend into your current workflow. They come with an online dashboard platform so you can find statistics about inbound and outbound calls. You can quickly keep up to date with your national and international call centers. You will be able to travel, collaborate, and work in teams no matter your current location. This technology enables each person to make the most of their online resources.
Virtual Enterprise Numbers
A virtual office instantly provides the flexibility you need to run your organization and manage your personal life. Since it is possible for many different employees to work remotely, virtual numbers provide a better way to manage talent. Telecommuting means you can attract only the brightest employees who want to balance their personal and professional lives. More than that, geographical barriers no longer exist. As long as they have a Wi-Fi connection and access to their Puerto Rico virtual phone numbers, they can get to work.
Since there is no lease on an official building, your company saves in terms of budget. There are no hardware costs associated, and those savings can be passed on to clients.
Puerto Rico virtual phone numbers do not require specific hardware either, and you can set up different "rules" for where you want the numbers to be rerouted. So if you want to prevent late-night calls while you're trying to sleep, this is a real option for you. Instead of ringing your cell phone, the virtual number can go to another employee or a call center in any one of Puerto Rico's major areas.
Puerto Rico Virtual Phone Numbers
If you've ever wanted to do business in the tropical island nation of Puerto Rico, there are many resources available to do so. Since Puerto Rico is made up of islands and is a US territory, there are no borders between this area and the United States, allowing trade to flow freely. Their economy is considered dynamic and competitive while relying on some aid from the U.S. government. Exports include electronics, chemicals, apparel, and beverages such as rum. Medical equipment is also exported out of the islands.
San Juan, the capital of Puerto Rico, is the most populous area with a population of roughly 355,000. Since Puerto Rico is technically considered a commonwealth associated with the United States, there are no official "states" or divisions, but there are 78 municipalities, which are further divided into barrios and sectors. Each municipality has their own mayor elected into office. San Juan was founded in the 1500s by famous explorer Juan Ponce de León.
While English and Spanish languages are both spoken here, Spanish remains the dominant language in Puerto Rico. The tropical Caribbean climate allows residents and travelers alike to enjoy balmy summer temperatures all year round.
Puerto Rico virtual phone numbers are the standard for driving business revenue inside the United States and out. Take advantage of Puerto Rico's rich heritage, gorgeous climate, and business-savvy influences with Global Call Forwarding and our enterprise-ready features.
Take Your Business to Puerto Rico and Beyond
Think of a phone line as your business' lifeline. Without taking advantage of Puerto Rico virtual phone numbers, you miss key benefits that allow your organization to really flourish.
Global Call Forwarding is here to help you take that first step in the right direction. With features such as SMS forwarding and call recording, you now have the ability to streamline most of your internal processes. Customized greetings offer a friendly, informative message before the call is ever answered. Employees can now work more efficiently than ever, without being anchored to a single location.
Whether you have contacts in Aguas Buenas, Cabo Rojo, Fajardo, Las Marías, Ponce, Río Grande, San Germán, or more, Puerto Rico virtual phone numbers are ready to offer the best communication services for your enterprise.