Buy Argentina Virtual Phone Numbers
When expanding into a foreign region, the basic problem faced by most businesses is that of communication. Every business owner knows that in order to be successful, the customers must be taken care of. The easiest way to achieve customer satisfaction is by offering efficient customer service.
Regardless of where your business is located, with Argentina virtual phone numbers, you can maintain a direct channel of communication with your Argentine customers at an affordable cost. Virtual numbers are a cost-efficient solution that eliminates expensive international call charges.
What is an Argentina Virtual Number?
When trying to dig roots into a foreign land, it is important to gain the trust of the local people there. By giving your existing and potential customers a simple and convenient way to get in touch with the company, you are painting a professional image of your business, which builds trust and familiarity with the people.
Argentina virtual phone numbers are local numbers that connect your Argentine customers to your company phone lines anywhere in the world. There is no need for expensive hardware installations because, unlike traditional phone lines, virtual numbers are hosted in the cloud, and work through VoIP telephony and a digital communication system.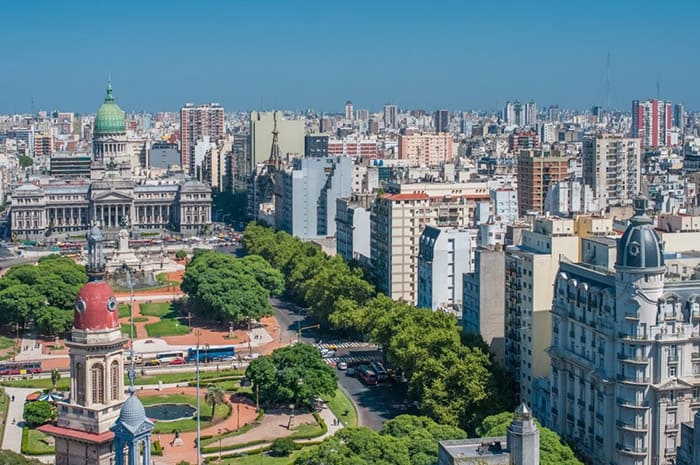 Argentina virtual phone numbers have several benefits for both established and growing businesses. With these numbers you get the option of greeting the caller with a welcome message. You also get features like call scheduling, sequential call forwarding, voicemail, and number portability. All of these features make it very easy for your Argentine customer to get in touch with you anywhere and at anytime. Argentina virtual phone numbers are charged at local call rates, so even if the call is forwarded to another country, the caller pays local rates.
Whether you route calls to your office or to a call center, there are a number of options that will make your work easy. Even when you have to handle a large volume of calls every day, Argentina virtual phone numbers bring in efficiency by reminding you about calls that require a call-back, or messages that need to be answered.
With this virtual system, you can also choose to receive all the details about calls made during the day, week, or month. And these features come at an affordable cost, because there are no hard lines to maintain. Argentina virtual phone numbers are a better and smarter alternative to traditional phone numbers because no money is spent into maintaining expensive phone systems.
Another major advantage of Argentina virtual phone numbers is the mobility they offer. When you forward calls to your mobile phone or call center, there is no fear of missing calls if you are traveling or otherwise not in the office. Even if you are on leave, you can direct the calls to another number or to your call center.
Every business needs time to get established in a new region. Argentina virtual phone numbers make that work easier by giving your business exposure in a foreign region. When Argentinian consumers see your business has a local number, it assures them of your presence and familiarity within the local market. They do not have to know that you may be based overseas. As long as they are able to reach you on the Argentina virtual phone numbers, you can be assured of providing efficient customer service.
How Do Argentina Virtual Phone Numbers Work?
As mentioned earlier, digital call forwarding is an entirely virtual system, and does not require any additional equipment to get started. The set-up process is simple enough and will be complete very quickly. You can choose to have all of your inbound calls from Argentina virtual phone numbers routed to any landline or mobile number anywhere in the world.
These numbers are based on a virtual PBX system and VoIP telephony, so wherever there is Internet connectivity, these numbers will work. Even if your office moves to a different location, you can keep these numbers.
Global Call Forwarding is a leading provider of international call forwarding services. Get in touch with us today to find out how your business can benefit when you get Argentina virtual phone numbers.