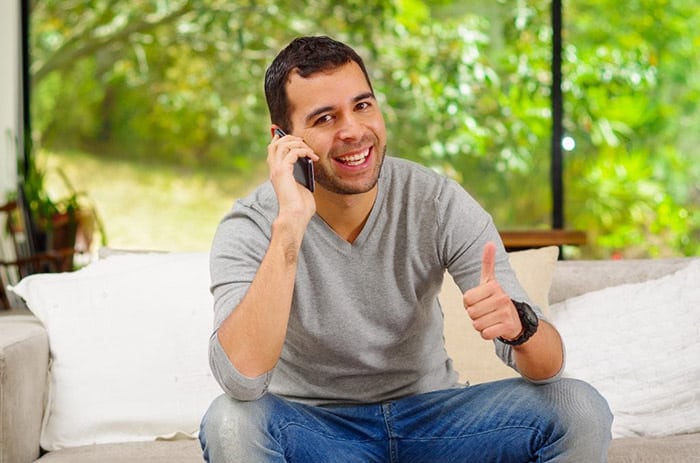 South America can be a daunting place to do business, merely because of its size, the ways that the population is distributed and because of the many different cultural influences that affect each part of the country.
In the past, having offices in South America was reserved for only the largest, wealthiest international corporations. Or, if it was very necessary to operate there, you'd have to just pick and choose the areas that suit you best. Not anymore. With South America virtual phone numbers, you have access to most areas on the entire continent, very affordably.
South America's Rich History
The continent of South America holds a huge collection of laws and restrictions, making operating a business anywhere on the continent seem like something only the "big boys" of business can do. Well, no more. With unique localized call forwarding numbers, your business can have a local presence almost anywhere in South America, at an affordable price.
South America seems "younger" than many other areas of the world, but in fact, some areas are older than the Egyptian Pyramids. Some areas, like Brazil, support over 150 languages, and the country exports more coffee than anywhere else in the world.
The continent has a diverse history of British, Dutch, French and Spanish colonizers, as well. Although we know colonizers ruled, and in many cases destroyed the culture of some native peoples, the traditions of those native cultures still survive today, and descendants of Mayans and Incas still live in the area, carrying on aspects of those cultures.
Interesting Facts about South America
South America is a study in extremes. For example, although Surinam is a smaller country, with heavy forestation and not a huge business community, Brazil's Sau Paolo, at 20 million people, is one of the largest cities in the world.
Though a large amount of South American land is heavily forested, South American countries still hold many unique business opportunities. For example, South America is the only continent where nature has constitutional rights and thus can sue and be sued.
Although the main languages are Spanish and Portuguese, numerous secondary languages are spoken in selected countries — for example, French, English, Dutch and numerous indigenous languages are commonly found throughout the continent.
Doing Business in the Vastness of South America
So what does your business do in order to connect with people who live in this dynamic continent full of thriving countries? You may assume the continent is too large, and too diverse, for you to do business there. Or, you could implement the use of technology to create a presence on the continent, which allows your business to be localized throughout South America, as the need suits your company.
How does a small to mid-sized business do this in an easy yet cost-effective manner? Using South American virtual numbers. Before you understand what a virtual phone number is and how it can help your business, let's discuss their history.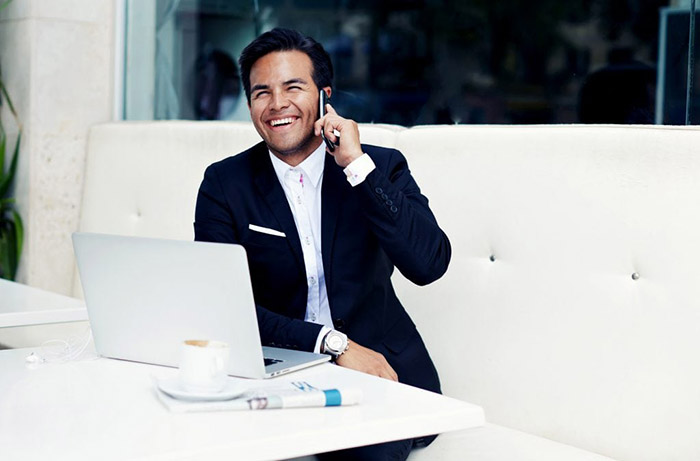 What is a Virtual Number?
Historically, phone lines were like train stations or airports. You needed somewhere physical for your phone line to rest. Your business calls could "land" anywhere there was a station. Of course, that meant you actually had to build a station, hire people, deal with the local phone company, understand the customs, deal with regulations, etc.
South America virtual numbers are more like email on the internet. You may be sitting in Transylvania, but your business line doesn't have to be housed there. Instead, you could have phone lines in Surinam, Argentina, and Chile. When people call your South America virtual numbers, the call is routed to you, in Transylvania. Additionally, each line for your South America virtual numbers can be a local, toll-free call for the people using the number, saving them money, and making your business seem local to them.
This is one of the best parts of having South America virtual numbers. In many cases, your callers don't have to dial long distance. This gives you access to countries where the population may have the resources to buy your product or service, but where they don't necessarily want to be paying just to make a call to find out about your business.
How South America Virtual Numbers Work
It's important to remember that although South America virtual numbers are often to referred to as "virtual numbers," that only refers to the fact that they are available online — it does not mean they are not "real" phone numbers. In fact, virtual numbers can even display your number on Caller ID.
Often, calls coming in from your South America virtual numbers can be routed to any phone you want, on the fly. So, if you have an employee from Brazil, and you want him or her to handle your Brazilian calls, you can arrange it so that those specific South America virtual numbers get forwarded to his or her phone.
If you are one sole employee, but you're planning to be on vacation at the beach this weekend, you can have every single number among all of the South America virtual numbers that you own, forwarded to your phone.
In short, places like South America, with such a diverse mix of economies, are ripe for virtual phone numbers for businesses that want to do business in bustling and thriving international markets.
Don't let the opportunities pass you by. South America offers some of the largest, most culturally diverse populations in the world with numerous emerging markets. South America virtual phone numbers are an easy, painless way to open communication with all of South America. Contact Global Call Forwarding to learn more about getting access to South America virtual numbers today to connect with other businesses today.