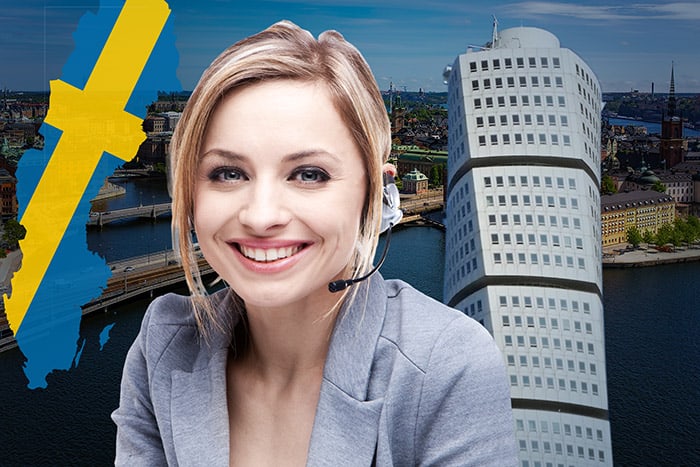 Sweden virtual phone numbers are a brilliant customer service and marketing tool that can help you build stronger connections with customers in Sweden. The best part? You can use these numbers to forward calls internationally to a location or number of your choice. So, you can establish a communication channel with locals without having a physical office.
Before we look at why you should buy a Sweden phone number to scale your business, it's important to understand how Sweden virtual numbers work.
What is a Sweden Virtual Number?
Virtual phone numbers use the internet to make and receive calls. This gives users the freedom to call from any location and device and connect with customers in multiple countries.
Your Sweden virtual phone numbers can be set to redirect calls to your specific business number, and this can be any number – mobile or landline. With this service, you will never miss a call, any time of the day or night. Whether you are traveling or not actually residing in Sweden, it will in no way act as a hurdle in operating and monitoring your business in Sweden.
Companies need to adopt newer and more advanced business communications means to expand their local presence, enabling them to reach out to a greater number of customers. While using email and live chat services to interact and communicate with business partners, clients, and customers, technologies now exist that can allow you to purchase Sweden virtual phone numbers quite easily to expand your business in the most up-to-the-minute manner.
Through this advanced technology, you can use offshore phone numbers without paying steep rates for business needs. If taking your business operations to Sweden is something you're considering, keep in mind that you have the cost-effective and efficient option of purchasing Sweden virtual phone numbers. This is a strategy many smart businesses have found to be greatly helpful, and time-saving.
Types of of Sweden Virtual Numbers
You can get different types of Sweden phone numbers for your business. Global Call Forwarding offers:
Sweden toll free numbers — free to call from anywhere within the country.
Sweden mobile numbers — start with (76) and are SMS-capable.
National Sweden numbers — start with (10) or (77) and are reachable from the entire country.
Local or geographic Sweden numbers — available with specific area codes from top cities in the country.
Sweden Phone Number Format
The country code for Sweden is (+46). The Sweden phone number format includes the trunk prefix (0), the toll free or area code, and the 6-8-digit subscriber number:
The Sweden toll free number format is +46 (020) xx-xx-xx.
The Sweden mobile number format is +46 (076) xxx-xx-xx
The Sweden national number format is +46 (010) xxx-xx-xx
The Sweden local number format is +46 (08) xxx-xxx-xx.*
*Stockholm area code (8)
Service Features
A reliable suite of included and premium features to power your business communications.
Hosted Call Recording
Time of Day Routing
IVR (Auto Attendant)
Local Ringback Tones
Simultaneous Ringing
Fax to Email
Rollover Minutes
Failover Forwarding
Virtual Voicemail
Outbound Calling
Sequential Forwarding
Black / White Lists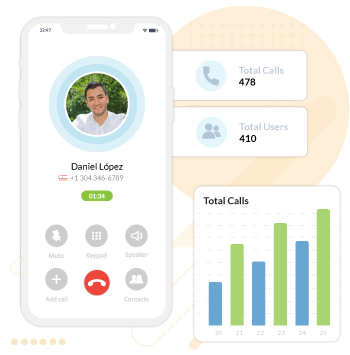 Benefits of Using a Sweden Number for Business
Why should your business buy a Sweden phone number?
With a Sweden virtual number, you can:
Develop a local presence even if you are an international company
Gain access to the Swedish market
Communicate cost-effectively with local Swedish customers
Attract a new customer base to purchase your products and services
Increase revenue and sales by entering a new market
Get access to cloud communication features for improved call management
Use your number for advertising locally
How Much Does a Sweden Virtual Number Cost?
Global Call Forwarding offers Sweden virtual numbers starting at $12.95 per month.
We offer five different virtual phone number plans that include monthly minutes plus an additional per-minute rate.
Try Global Call Forwarding Free for 15 Days
Experience the quality of our full service risk-free without any commitment.
Fast & Easy Setup • No Commitment.
How to Get a Sweden Phone Number?
You can buy a Sweden phone number from Global Call Forwarding in two ways:
To purchase your numbers online, follow these steps:
Visit our Pricing page.
Select your new number from the left dialog box.
Choose Sweden, type of number, prefix, and number available.
Then, enter the necessary information in the right dialog box to have your calls forwarded.
Note: You can forward calls to any location or VoIP/SIP system.
Click on View Rates and choose from our five different plans.
Add premium services, if desired. We offer Call Recording, Outbound Calling, Rollover Minutes, and an Inbound SMS plan.
Submit your order and wait for your service to be activated.
With Sweden VoIP numbers, you can enter this booming economy and increase your business' sales and global coverage. To learn more, speak with representatives today!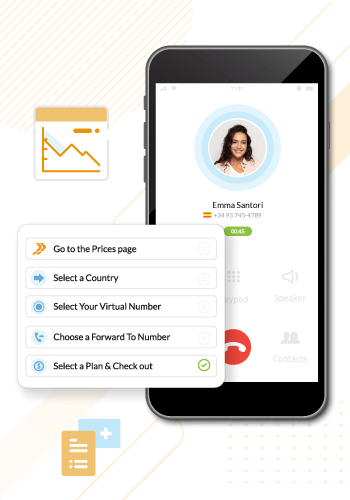 A Company You Can Trust
Experience unmatched expertise and support from leaders in the industry.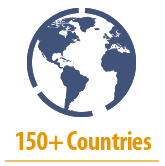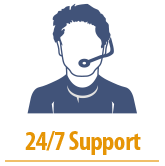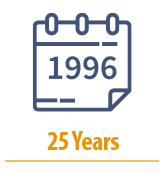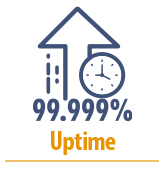 Phone numbers available across the globe.
Reach us via phone, chat, website, and email.
We've been in business since 1996.
Multiple layers of redundancy = Higher reliability.
Why Getting Sweden Virtual Numbers is a Great Business Practice
It is important to check operational costs, no matter which country you wish to set up your business in. While setting up a working unit in Sweden can be expensive, using Swedish virtual phone numbers can help you reduce costs. Considering you may also have to factor in a variety of expenses, such as staff salary, among the many other operational costs, you probably want to reduce as many extra expenses as possible. Sweden virtual numbers, however, can allow you to grow your business in the country without really needing a physical presence, especially in the earliest phase when you are first beginning to expand.
Sweden virtual phone numbers give you the ability to have a local phone number from that specific country. This alludes to the impression that you have a flourishing setup in the country, which is a sign of confidence for both customers and clients. In turn, this will help boost sales and allow you to widen your customer base. Obtaining Swedish virtual numbers is rather easy. While there are a variety of service providers who offer these services at very affordable rates, Global Call Forwarding remains the international leader in offering the best prices.
Reasons to use Sweden Virtual Numbers
Irrespective of the niche your company belongs to, using local Sweden virtual numbers can be advantageous for its growth if doing business in Sweden is in consideration. Both individuals and business owners can gain immensely by using these virtual numbers.
Sweden virtual phone numbers are a must, if you plan on starting a venture in the country. Though you may not have a local presence, these numbers will create the impression that you do have a physical presence in the country in the simplest and least disruptive manner. Your customers can simply call the virtual phone number, presuming it is a local phone number, and reach you no matter where you are, all the while they still get to pay the same local rates.
This can allow your customers to feel automatically comfortable working with you, as you are "local," and it can also help lend credibility to your venture overall as a result. Since these numbers are basically local Sweden numbers, remembering and instantly recognizing them will be easier for callers.
The use of Sweden virtual numbers is not limited to just business owners, however. You can use these numbers for personal use too if you have the need. If you are moving away from home or will be traveling for a few months in Sweden, you can easily get a local number for family and friends to reach you easily, conveniently, and affordably. Simply get a local Swedish virtual phone number and divert calls to wherever you are. You can divert your calls and messages to an international landline, mobile number, or even a SIP client that is running on your phone. The possibilities are endless, and your options are plentiful.
Choosing the Best Virtual Number Service Provider
When you sign up for Sweden virtual phone numbers, you will be able to give your company the boost and impetus it deserves. However, you must choose the right service provider to make this happen. Contact us today for exciting offers and discounts on virtual phone numbers that come with features such as reliable automatic call forwarding packages.
The Most Trusted Provider of Business Phone Numbers
Service quality and customer experience are our top priorities.
150+
Countries
Phone numbers available across the globe.
24/7
Support
Reach us via phone, chat, website, and email.
25+
Years
We've been in business since 1996.
99.999%
Uptime
Multiple layers of redundancy = Higher reliability.