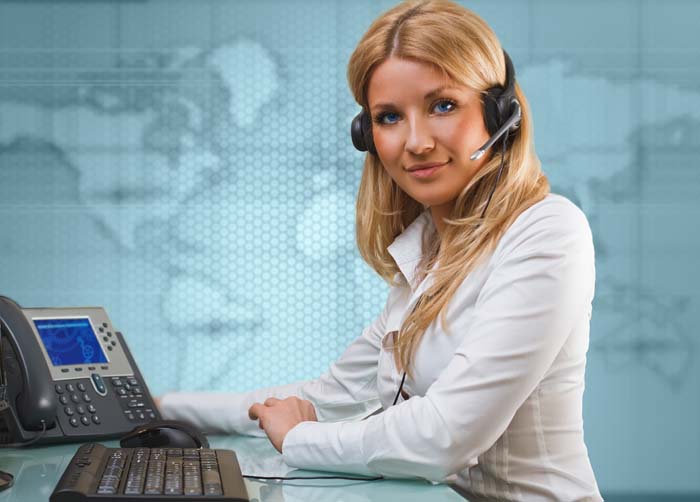 If you do business in Sweden, having a toll free number can be an excellent addition to your communication strategy. Whether you have business operations currently in Sweden, or you wish to expand there or test the market, a toll free number can allow you to communicate with Swedish clientele like a local.
What Are Sweden Toll Free Phone Numbers?
Sweden toll free numbers start with the prefix 020. These numbers are recognized by Swedish residents as free phone numbers. Your toll free number will have an arrangement such as: 020- XX XX XX.
Sweden toll free numbers enable callers to place calls free of cost. While many people use mobile networks to place calls and there are no additional costs for dialing, toll free numbers serve many purposes. These numbers are generally known as business numbers, rather than personal or mobile numbers because generally they are used by businesses to communicate with clientele. A toll free number offers an instant indication of professionalism; most fledgling businesses do not have a designated business number, much less, a toll free number.
How do Toll Free Sweden Virtual Numbers Work?
Toll free Sweden phone numbers work like any other phone numbers, with the exception of being cloud-based and powered over the internet. Callers can dial them no differently than they dial all other phone numbers. The number will ring upon dialing and connect to the subscriber. However, for the subscriber, the virtual number will be connected to their "destination number," where all calls that come in get forwarded to. This can be a mobile line or a landline, and there is a great amount of flexibility in this automated process. This gives your business great versatility to receive calls from any location and conduct business anywhere. You can receive calls from your Swedish customers when you are in the office or out of the office on business. You can maintain communications even if you are traveling.
Benefits of Toll Free Sweden Phone Numbers
Here are just a few of the advantages of using a Swedish toll free number for your business in Sweden.
A Sweden number lets local customers know your business is ready and able to communicate easily.
Communicate with potential clients in Sweden using a local number that indicates your business is established firmly within the nation.
If you are interested in testing the market in Sweden, a toll free number will allow you to create a virtual office, giving your potential clients the indication that your business exists there.
Using a toll free number, instead of a mobile or personal number, allows you to keep business and personal calls separate.
A toll free number is a subtle indication that your business is professional and established; not a fly-by-night business just getting started.
A toll free number for Sweden indicates that your business is established in Sweden, even if your business exists elsewhere in the world.
How to Get a Toll Free Sweden Virtual Number
You may purchase a toll free number for Sweden by heading to www.GlobalCallForwarding.com. Once there, you will see several drop-down menus on the homepage, where you can enter the necessary information for the number you wish to purchase. For a Swedish toll free number, you will enter "Sweden" into the box that designates the country; you will enter "Toll Free" for the number type, and then you will enter the destination number where you want the calls forwarded. Then, you will click "View Rates & Try For Free" to proceed to view the available plans, which you will select from before purchasing. There are no contracts, allowing for further flexibility.
Customer Service and Retention for Your Swedish Clientele
A toll free number makes it easy for your Swedish customers or clients to reach you when they have questions or concerns. A Sweden virtual toll free number will give you the opportunity to make your friendly and personal customer service apparent to your Swedish customers, along with giving them a legitimate local point of contact to communicate with. People still enjoy the personal touch of a phone call and a Sweden toll free number is ideal for ensuring your patrons can reach you "locally." This is a very small effort that can create a channel of communication. Furthermore, it ensures your customers know they can reach your business, which can work effectively towards your long-term customer retention strategy.
Create a Global Presence
Another benefit is that you can create an international presence with a Sweden toll free number. If you've considered expanding your services to different countries, Sweden may be a smart option, especially if European markets are on your radar. Small businesses can appear larger and more established if they use the right marketing tools to enhance their appearances. A toll free virtual phone number can make a strong impact in defining your brand as local in Sweden.
Marketing and Branding your Business
Your Sweden virtual number can be used as part of your marketing strategy and as a branding tool for your company. You may even wish to use a vanity number to add further emphasis to your phone number. Vanity numbers can spell out a phrase or name or noun related to your business, or they can be created using a series of repeating numbers. This can be beneficial if you want to use your number as a marketing tool.
Get a Toll Free Number for Sweden
There are countless benefits to having a toll free number for your business. A toll free number will help you engage and communicate with Swedish residents in a functional, convenient manner. If you work with customers or clients in Sweden, or if you are considering expanding business operations to Sweden, a toll free number may add exceptional value to your communications. If you'd like to learn more about Swedish toll free numbers, or to purchase one, head to Global Call Forwarding today.