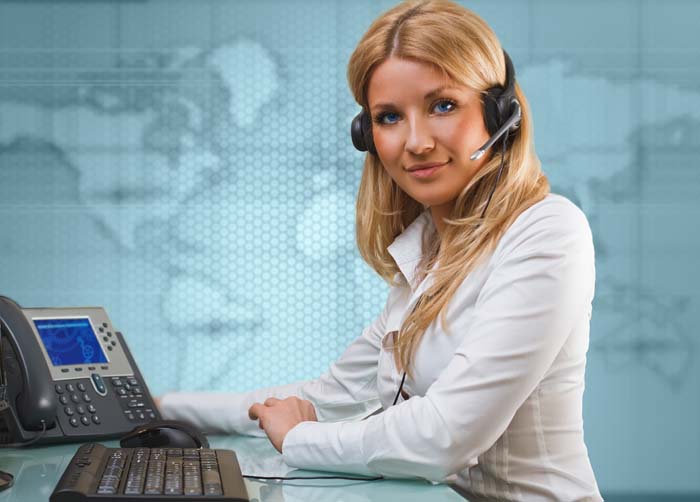 What do Stockholm, Gothenburg, Malmo, and Uppsala have in common? They are all large Swedish cities with huge business trade centers just waiting to do commerce with your company once you take the leap to begin establishing your company in Sweden. Setting up a Sweden toll free number can put you in direct contact with these Swedish customers at no cost to them. International business deals are just a convenient and free phone call away.
The benefits of having a toll free Swedish number are outstanding and amazing to any company that wants to reach out to the hardworking and friendly people of Sweden. Here are just a few of the advantages of creating a Swedish tollfree number for your business in Sweden.
Customer Service and Retention
A toll free number makes it easy for your Swedish customers or clients to reach you when they have questions or concerns. A Sweden virtual toll free number will give you the opportunity to make your friendly and personal customer service apparent to your Swedish customers, along with giving them a legitimate local point of contact they recognize and can identify with. People still enjoy the personal touch of a phone call, and your Sweden toll free number is the answer. Remember, your customers can now reach you free of charge anytime, and they can be located anywhere. This is a great benefit for you to maintain a high level of customer satisfaction along with developing a loyal customer base. Making a small effort to create a toll free number becomes a big deal in enhancing your customer service and customer retention as well.
Global Presence
You can create an international presence with a Sweden toll free number. Small businesses can appear larger and more successful to potential Swedish customers who want to do business with the United States or other foreign countries. The simple and convenient addition of Sweden toll free numbers will encourage Swedish customers to buy your product or services. With today's innovative mobile apps, customers are increasingly more committed to buying products or services online, and you can easily be a part of this new way of doing business by having a Swedish number in use for your business.
Marketing and Branding your Business
You can use your Sweden toll free number as a marketing strategy and branding tool for your company. You might even be able to spell out your business name through the call letters or figures in your toll free number if that appeals to you. This can strengthen your brand and leave a favorable impression in the minds of callers and customers. The move to get a toll free number in Sweden can turn out to be a smart advertising strategy as well. You can make your toll free number easy to memorize and relevant to your business.
Your Sweden virtual number can be a wonderful marketing tool for your company, not only in Sweden but worldwide. Your Swedish clients can avail your services wherever they are in the world, while you receive the call, regardless of where your present location may be. This innovative phone technology can boost sales by increasing the number of incoming calls from customers.
Versatility in Business
Calls directed toward your Sweden toll free number can be forwarded to any other phone number, such as your cell phone, landline or IP Phone. Enjoy the versatility and flexibility to receive calls from any location and conduct business anywhere. You can receive calls from your Swedish customers when you are in the office or out of the office on business; it's that versatile. Your customers are always with you wherever you are.
Sweden toll free numbers are somewhat unique as compared to other numbers used in other European nations. These phone numbers start with 020. These numbers are recognized by Swedish residents as free phone numbers. Your toll free number would look something like 020-XXX-XXX. You can route it to any other phone you desire. It can be a significant way to reach and attract Swedish people to your business.
Understanding Swedish Culture from a Business Standpoint
Here are some interesting facts about Sweden that may help your company do better in business with locals in Sweden:
Sweden's capital city is Stockholm.
The official language of Sweden is Swedish.
Sweden is the 3rd largest country in the European Union.
The population of Sweden is approximately 9.5 million.
Swedish people enjoy a high standard of living and quality of life.
Sweden has one of the world's highest life expectancies, so you could have loyal customers for many years.
Sweden is a part of Northern Europe on the Scandinavian Peninsula bordering Norway and Finland.
Major industries of the Swedish economy include fisheries, wood, high-grade ore mining, hydroelectric power, and tourism.
Sweden is surrounded by a multitude of coastal islands, inland lakes, boreal forests, and glaciated mountains.
Your goals of doing business in this fast-paced, innovative, and modern country can become a reality with your Sweden toll free number. A toll free number will help you engage and communicate with Swedish residents in a fun and exciting way. There is not a charge to customers when they call to speak with you or your company representatives, as your number will be recognizable as distinctively Swedish. As technology continues to bring people around the world closer together, you now have the freedom to use your Sweden toll free number to allow your business to expand globally while offering local specialty service as well.