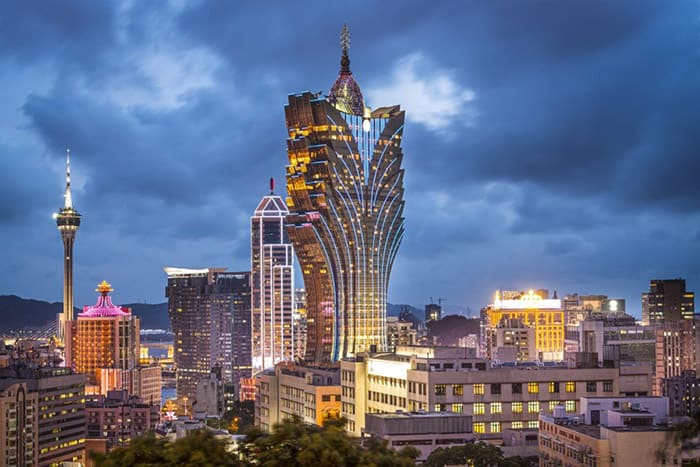 Venturing into international markets seems like a logical next step for many growing businesses. The expansion presents additional prospects that stretch far beyond those offered within the borders of the domestic market. Macau is a Special Administrative Region of China, which shares a number of structural similarities with its neighbor Hong Kong. Macau offers United States suppliers a market with unique characteristics and opportunities. If you are considering working the exciting Macau market, one of the easiest and most convenient ways of doing so is through the use of Macau virtual phone numbers.
Macau sustains a high level of autonomy except for in the areas of foreign affairs and defense. Macau also has its own currency, laws and border control systems in place. The region does not utilize common law, but they do use code law, which is patterned based on the Portuguese system of law.
Macau is a free trade port with low taxation. Experts calculate that Macau has received approximately $12 billion in United States foreign direct investment in the gaming industry alone from 2002 to 2014, which has motivated visitors and levels of consumption. Other areas of growth within Macau include the insurance industry, finance, construction, real estate, and retail. Exports from Macau include toys, electronics, footwear, garments, and textiles. The gaming sector, in particular, has a significant impact on the economy.
Points to be noted regarding Macau's tourism and investments from outside of the region include:
Primary trading partners – Hong Kong, China, Japan, EU, Australia, United States and Japan.
Visitors: Estimated over 30 million per year
Population: 646,800 at beginning of 2016
The hospitality industry has presented export opportunities for the United States with Macau. An expansion of Macau's hospitality industry has inspired a greater demand for food and beverage products, as well as services related to the hospitality sector. Other opportunities for the United States to export to Macau include gaming equipment, energy-efficient lighting, security equipment, hotel and restaurant training services, sports equipment and HVAC systems.
For businesses looking to establish a market entry strategy in pursuing business in Macau, the United States Commercial Service Office in Hong Kong offers tailored market research and business facilitation services within Macau. The American Chamber of Commerce located in Macau can also provide United States businesses who are new to the Macau region with orientation and various forms of support only offered to members, including a form of entry to some of Macau's top trade shows.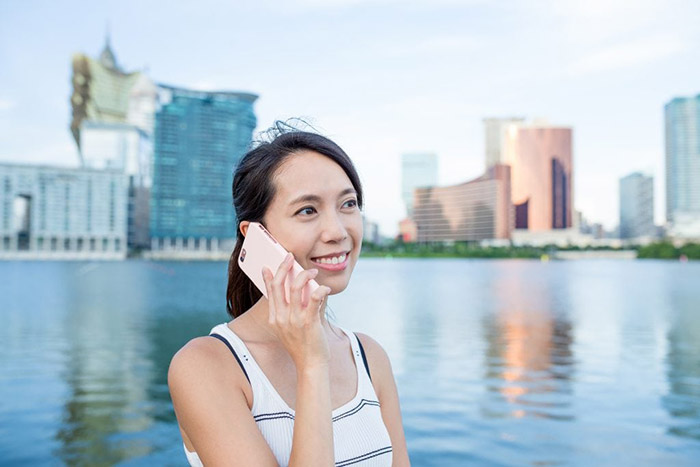 A key motive for any company to expand to other regions or nations outside of their domestic market is to achieve growth. Introducing products and services to new markets, looking to benefit from the knowledge or specialties of new staff prospects, and gaining education about the international marketplace are other reasons as well.
Before launching a business in a new market, a first aim for a company should be to establish a reliable mode of communication with consumers and any other business contacts that may play a role in the business' establishment and future success. Global Call Forwarding sets up Macau virtual phone numbers for all types of organizations, small to large in size. The process of using numbers from Global Call Forwarding is simple, and purchasing Macau virtual phone numbers is fairly straightforward.
To successfully establish a new business or expand an existing business in Macau and truly focus on the benefits offered by this new market, a company needs a reliable mode of communication with their customer base. Offering telephone access with Macau virtual phone numbers is the best way to do this.
Macau virtual phone numbers allow for a company entering into the Macau market to list a phone number on their website for those located in Macau to easily contact the business. A customer or any other type of business contact can place a call using one or more Macau virtual phone numbers set up by Global Call Forwarding and the call will then be forwarded to the company's phone number of choice anywhere in the world.
Calls made via Macau virtual phone numbers can be dispatched to a landline or a mobile device of the business' choosing, which is a very useful feature for a business owner looking to begin to establish a professional presence in Macau, while not necessarily physically present in the region.
Global Call Forwarding specializes in international call redirecting through the use of Macau virtual phone numbers and virtual phone numbers set up from a large number of countries worldwide. Clients who use Global Call Forwarding are able to access and control their features online with a user-friendly dashboard system.
For a business that is putting roots down and increasing visibility in a foreign market, there is a very long list of aspects to research and implement in order to achieve success. Macau virtual phone numbers help to set the first building blocks in establishing that strong presence that is needed in order to achieve success.