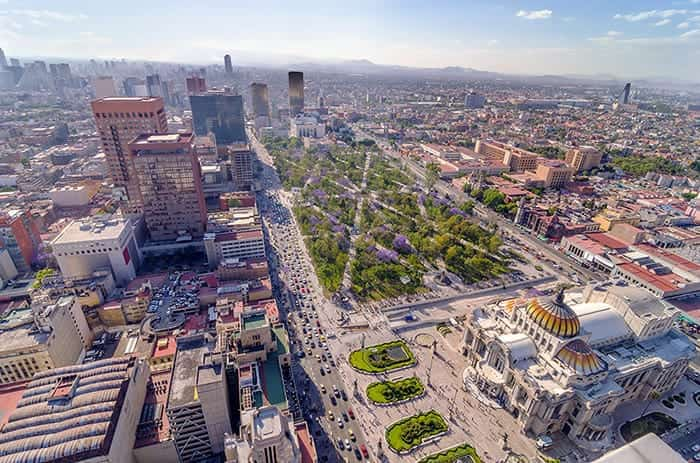 If you're not already using Mexico virtual phone numbers, then your business may be missing out. Both current and potential Mexican clients will appreciate having a local Mexico number to use. A good way to find out if Mexico virtual phone numbers will be useful for you is to check your website's analytics report. You can use this data to help you improve your marketing. For example, the report will show if you are drawing traffic from outside the area your listed contact number covers. If this is the case, subscribing to a Mexican number can help you garner new clients in that area.
How Mexico Virtual Phone Numbers Work
Mexico virtual phone numbers are local Mexico numbers which are based in the cloud. When clients call the number, all calls are instantly redirected to the number or numbers of your choice. Here are some examples of how you can use a virtual phone number.
Attracting new business: If you want to draw new clients from areas of Mexico, Mexico phone numbers are a great way to do so. Customers are much more likely to call a local number because they won't have to pay long-distance charges or deal with complicated dialing codes.
Keeping business calls separate: If you have a small business and you can't afford a complicated phone system, and you don't want to buy a separate phone for business, virtual phone numbers are the solution. You don't need to hand out your personal number to clients, and you can keep business and personal calls separate by using virtual numbers for your business.
Telecommuting staff: With international call forwarding, your members of staff don't have to all be in the same place. They can work remotely from their homes or wherever they wish. They can still take business calls because you can have calls made to the company's Mexico virtual phone numbers forwarded to their preferred phone lines.
Traveling is no longer a problem: Whether you're taking a business trip or a vacation, you'll never miss an important call again. You can change the redirect number as often as you like, so calls will always be forwarded to you, wherever you are.
Maintaining total control: Not only can you change your forwarding numbers when you like, but you can also choose when you wish your calls to be forwarded; you are always in control.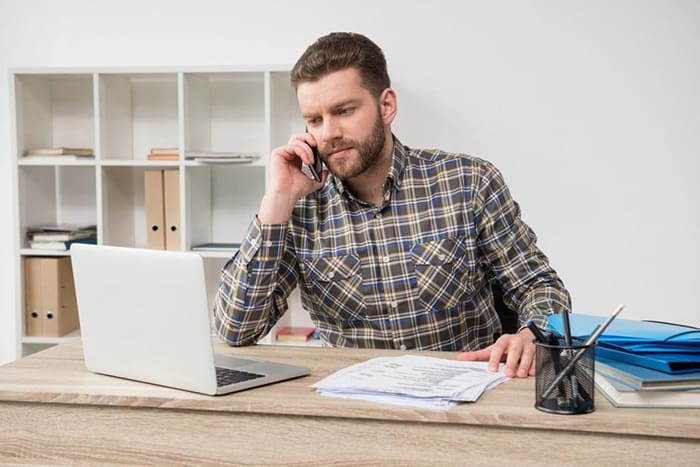 Why Get Mexico Virtual Numbers From Global Call Forwarding?
There are several reasons you should choose Global Call Forwarding for your Mexico virtual phone numbers. Here are just a few of their great features:
Call recording: Use this for staff training to help improve your customer service practices. It can also help your defense if you have any pending lawsuits.
Advanced IVR PBX: Advanced Interactive Voice Response permits a computerized greeting which can then redirect your calls to the right department or member of staff.
Customized greeting: Make your business look professional with a customized greeting that callers will hear while being connected to your phone line.
Voicemail to email: As an extension of your regular voicemail service, voicemail to email gives you the option to have your voicemails sent to your mailbox as an MP3 file.
Forward fax: This feature allows you to receive any fax in your email box as a digital image file.
SMS forwarding: This new service forwards incoming text messages to an email address of your choice.
Local ringback tone: When a customer calls your virtual number, he or she hears the ringback tone while the destination phone is ringing. When you subscribe to virtual numbers, you can choose from more than 40 unique numbers from countries all over the world.
Simultaneous ringing: Combined with your virtual service, simultaneous ringing allows you to maximize the use of your local numbers by having calls forwarded to two or more numbers simultaneously. The call will only connect to the first person to answer.
Sequential forwarding: This system forwards calls through a list of predetermined phone numbers. It makes sure every call is answered as soon as possible.
Select country forwarding: This feature enables you to forward calls from different country codes to specific numbers. For example, you can forward calls from your Mexico virtual phone numbers to Spanish-speaking members of staff.
Black and white lists: Use this feature to place numbers on whitelists or blacklists so you can easily accept or reject whichever calls you choose.
Call transfer: This feature allows you to put an incoming call on hold, dial a pre-programmed number, and transfer the call to that number.
Don't let your business miss out on all the benefits of virtual phone numbers a minute longer. Contact Global Call Forwarding today to find out more about Mexico virtual phone numbers and start a free trial. We are waiting to help you expand your global business.