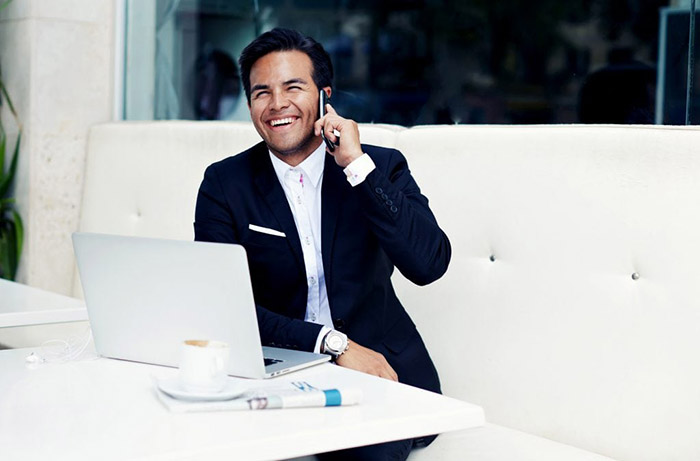 Overall, the economy of Mexico is doing well. Did you know recently Mexico has turned out to be the US' second-largest export marketplace and third-main source of importations? Not only that, it is not by accident that Mexico's present government, ran by President Enrique Pena Nieto, stressed economic restructurings throughout its first two years in office. It is safe to say that part of that restructuring involves the advancement of Mexico toll free numbers. They can be bought now at more affordable rates than ever before. With Global Call Forwarding, carrying out a virtual Mexico presence is both cost-efficient and extremely beneficial.
Get Mexico Toll Free Numbers
Global Call Forwarding spares no expense when it comes to delivering exceptional calling quality. Our primary carriers offer the highest quality telephone connection in the industry. We can help with each of your call forwarding necessities. All of which can be done with no need of compromising service or quality. Offering each of our clients with the same reliable service all over the board is the key goal. We want to see you happy. With Mexico phone numbers, incoming phone calls from Mexico can be redirected to your location anywhere in the world, and you can relax with assurance knowing you are being taken care of by Global Call Forwarding.
How Much Does a Mexico Toll Free Number Cost?
We offer five different Mexico toll free number plans with no hidden fees or long-term contracts. Our Mexico toll free numbers start as low as $12.95 per month and come with included minutes and an additional per-minute rate.
Reasonable pricing is an added strong point of Global Call Forwarding. We offer the best rates for Mexico toll free numbers as well as call qualities, service, and value. It is no accident that the gains and pros equated to the low once-a-month fees nominate Global Call Forwarding the finest rate on the marketplace.
Mexico Phone Number Format
Mexico toll free phone numbers are typically 11-digits long. The format includes the dialing code (+52), the toll free code (01 800), and a 7-digit subscriber number: +52 (01 800) (xxx xxxx).
Doing Business in Mexico
Mexico is has become a popular business destination with its favorable climate, access to skilled labor, variety of business opportunities and industries, and strategic location. For these reasons, and more, foreign investors continue to look at Mexico to expand to. So, how can your business extend business processes to Mexico in a cost-effective way? Consider Mexico toll free numbers.
Expanding to Mexico with Toll Free Numbers
As talked about earlier, Mexico's economy has achieved well compared to other economies in the major Latin American countries in current years. This is mainly because of its flourishing business sector. It is different from Argentina and Brazil, whose business areas are going downhill, while Mexico has continued to enjoy seeing stable development because of its incorporation with and dependency on the U.S. marketplace. Even though low worldwide oil costs will put pressure on Mexico's wealth, the accomplishment of the business area — particularly in high-end business — will be a crucial driver of Mexico's economic development this year and beyond.
With that said, a Mexico toll free number will cause your business to become attractive to existing and potential customers. Toll-free numbers are international that don't just permit customers to get in touch with your business free of cost, but they are also very cost-effective and can be used in your promoting enterprises for that nation.
Are you experiencing a difficult call load? No worries. Mexico toll free numbers do all they can to make sure that you do not miss one phone call. To make life easier, we have implemented a failover forwarding. This particular tool will allow you to plug-in several unique accounts together. This is beneficial so that if one line is incapable of answering, automatically, the next line will connect with ease. This system has been set up to make sure that all calls will be kept and not one of them ever dropped.
Get Toll Free Mexico Numbers
Global Call Forwarding has a large inventory of Mexico virtual phone numbers such as toll free and local numbers available for instant activation. Sign up on our website or speak with our representatives to learn more! Call us at 1 (888) 908 6171 today!