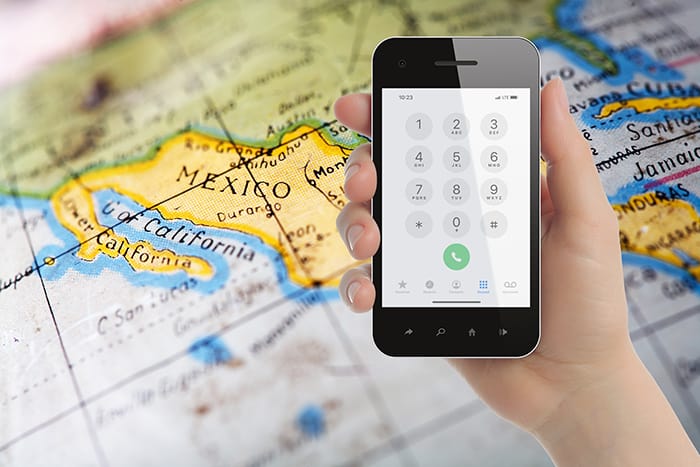 Mexico is a veritable land of opportunity for small and emerging businesses. However, doing business in a foreign country can be a daunting task, which is why it pays to garner some local knowledge. That along with your virtual Mexico phone numbers will help your business be a big hit there.
These days, Mexico's reputation has come along in leaps and bounds, which is why it is becoming more and more attractive to investors. The Mexican government has played an important role in upgrading the county's image, by making improvements to the country's infrastructure, telecommunications, energy, and transportation. As a result, Mexico now is the 13th largest global economy.
One of Mexico's most significant changes has been those made to its trade policies. When the country opened its borders, it gradually became a world-respected hub of manufacturing with links to the economies of North and South America.
Doing Business in Mexico
Conducting business in Mexico does not have to be complicated. All you need to begin is Mexico phone numbers. These will save you the expense and time of relocating. Mexican virtual phone numbers allow you to do business in Mexico wherever your company is located, even if you're working from your home office. This makes the whole process of overseas business convenient and affordable. You won't have to deal with the hassle of finding and registering a property, obtaining construction permits, hooking up utilities, getting credit, and protecting investors.
In Mexico, business culture is pretty easy going. Meetings are conducted at a casual pace and deal-making is usually dealt with at the end.
When it comes to handling customers, one thing most Mexican businesses prefer is to deal with local companies. This gives them confidence in the products and services they are buying. That's why Mexico phone numbers are a great idea for your business. Because you can set the numbers up with a local ringback tone, your customers will never know you do not have a local presence in Mexico.
How Do Mexico Phone Numbers Work
Mexico phone numbers are very easy for your customers to use. All they have to do is dial your Mexican numbers, which to them will appear as local or toll-free numbers. The calls are then redirected to a number of your choice in your home country. Calls can be routed to your call center, office or personal mobile phone. Your customers don't have to deal with cumbersome international dialing codes, nor will they have to pay expensive long-distance charges to speak to your customer service team. When you make calls to your customers in Mexico, your calls can display a Mexican phone number so that your customers feel like they're getting a local call.
The Benefits of Mexico Phone Numbers
The advantages of Mexico phone numbers are numerous and they include:
Establishing a local presence: Although this was mentioned earlier, it cannot be overemphasized. Mexico virtual numbers allow you to provide local numbers to your customers, even if they're on the other side of the world from you. You agents can give out local Mexico numbers to their clients, thus adding a personal touch to your customer service operations.
Reducing your expenses: Using Mexico phone numbers to establish a local presence in Mexico, and other countries, will help your business to save money. Local area codes allow your company to avoid long distance fees.
Maintaining a professional image: With virtual Mexico phone numbers, your small business can establish a professional image. Because you can subscribe to as many phone numbers as you need, in more than 80 countries, your business can develop a global reach overnight. You also have the option to use vanity numbers to customize your business persona and extend your brand if it suits your business.
Develop global flexibility: As well as streamlining the customer service process, Mexico virtual phone numbers also give your employees more flexibility. Because virtual numbers are not tethered to a specific phone line, your team members can work from anywhere, without ever worrying about missing a call. Your phone will always ring even when you're out of the office.
Have two numbers for one device: Mexico phone numbers mean you can have more than one number for the same phone. This makes it so easy to keep personal and business calls separate, without having to give out your personal number or get a second phone line.
Contact Global Call Forwarding today to find out how we can provide you with virtual numbers in a wide range of different countries. Let us show you how you can rely on a single phone for all your personal and business calls while keeping them totally separate. You don't even need an office phone; you can use your mobile or landline to conduct all your business calls. Call us now to start your free trial.