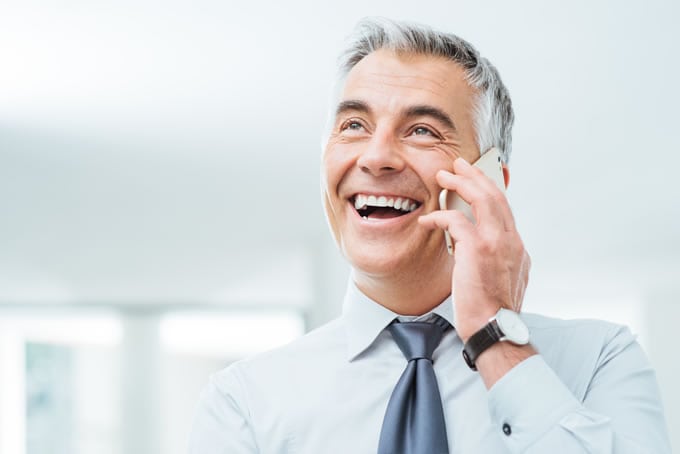 Regardless of the international market, establishing any business for the first time can be an overwhelming process. One of the best ways to create an instant connection is through accessibility. Customers within the marketplace consistently lean towards businesses that excel in communication.
Companies interested in doing business in Canada, for example, can use Canada virtual phone numbers to gain credibility and build their brand to a diverse and powerful marketplace. At Global Call Forwarding, we assist new and established businesses in connecting with customers and contacts throughout Canada with international call forwarding services. These services are designed to build a connection based on familiarity and affordability.
Canada is a diverse country, with several spoken languages and customers from various ethnic backgrounds. The potential for new business growth is largely dependent on an understanding of culturally accepted practices and customer service. Let's learn more about how Canada functions as an international economy and how businesses can use this information to further their growth.
Buy a Canada Virtual Phone Number
Canada has a population of some 35 million people with an average per capita income of $47,500. It ranks second in the world for setting up a new business, and has extremely easy to navigate regulations for international businesses. On a global scale, Canada ranks 10th and 15th, respectively, for its overall economic strength. It also enjoys status as a member of the Organization for Economic Co-Operation and Development (OECD) and G7.
Largely dominated by a strong service industry, which employs some 75% of Canadians, Canada has an extremely diverse economic foundation. Other important sectors include the logging and oil industries, which bring in a significant portion of the nation's wealth. The manufacturing industry supplements the economy, and includes automobile and aircraft production. Thanks to its healthy and lengthy coastlines, Canada also benefits from fish and seafood exports. In regards to entertainment and software, Canada holds one of the top spots as a global leader within these industries.
Canada's unique government combines private and public enterprises to develop a healthy economy. Canada's economy is unique integrated with the American economy, but differs on many social issues and welfare programs. Canada also benefits greatly from a strong workforce and has a national unemployment rate of just 7%.
Multinational corporations, many coming from China, are turning more attention to the Canadian marketplace than ever before. Those hoping to experience significant growth understand the importance of developing clear communication. One way to do so is by selecting Canada virtual phone numbers. Let's see how virtual phone numbers relate to international call forwarding services and how businesses can benefit from both of these services.
Get Canada Virtual Phone Numbers for Business Growth
While some companies have an unlimited amount of resources to open brick and mortar stores, many do not. For those businesses, connecting with customers and contacts in Canada is made much more difficult. In fact, the only viable option is to use a Canada virtual phone number.
Canada phone numbers provide a direct connection to the Canadian marketplace. Virtual phone numbers are extremely simple to use. A virtual phone number is a telephone number that isn't directly linked to a telephone line. This number can be accessed and managed by the cloud. Completely standing alone, virtual numbers don't require landlines to connect calls. Businesses can in turn log in and manage their number via a control panel that allows for easy configuration of any virtual phone number. Setting the destination of the phone number and adjusting advanced features is easy with this system.
At Global Call Forwarding, this is precisely the service we offer. Paired with advanced international call forwarding services, virtual phone numbers provide quick and direct access for customers and increased communication for businesses. Presenting a win-win scenario for businesses and Canadian customers alike, Canada virtual phone numbers provide a better way to communicate.
Professional Canada Virtual Number Service and More
Global Call Forwarding provides exclusive Canada virtual phone numbers to make life easier for businesses and customers. Virtual numbers and advanced call forwarding services are a byproduct of globalization, and greatly contribute to business growth in countless sectors.
Our features go beyond international call forwarding service. We also extend several advanced features that include simultaneous call forwarding, local ringback tones, and customized voicemail greetings. Each feature is 100% customizable, enabling businesses to select the services they need.
Thanks to cloud-based software, we are able to provide businesses with the exact services they need to connect with customers and contacts in Canada. Our services are placed at affordable rates, guaranteeing that businesses enjoy a significant return on their investment.
Canada virtual phone numbers are designed to help businesses establish a clear line of communication between themselves and customers without expensive fees or subscriptions. Expanding to the diverse marketplace and international economy of Canada, presents countless opportunities for business growth. Our international call forwarding services supplement this process with ease.