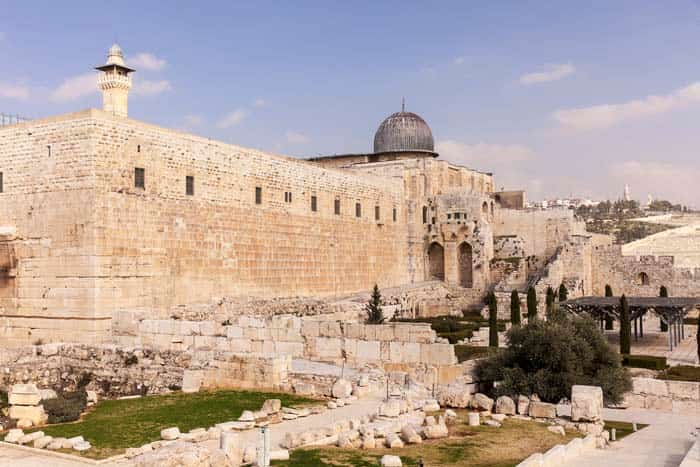 Looking to expand your business in the Middle East? Then you may want to choose Israel Virtual Phone Numbers to establish a presence.
The State of Israel is one of the world's most prosperous nations in the region (according to the UN) and can serve as a gateway for your business to enter a vibrant market.
Before we take a look at why purchasing Israel Virtual Phone Numbers is a great decision to scale your business, it's important to understand how virtual phone numbers work.
What is a Virtual Phone Number?
Simply put, a virtual phone number enables businesses and individuals to make national and international calls with a phone number that matches the markets being called. Essentially, your calls are routed through the virtual number, giving your business the appearance of a local entity without having to establish a brick-and-mortar presence.
An Example
The easiest way to understand how Israel Virtual Phone Numbers can improve your business is to enter the mindset of the average consumer:
Imagine you were an everyday Israeli receiving a call on your phone from a number that appears to be from a different country. Would you pick it up? Or, let it ring to your voicemail? Then, if it does go to voicemail, do you ever bother to listen to it — or just delete it out of principle? Chances are that that call would go completely ignored, immediately regarded as a "scammer" even if it was in the caller's best interest.
On the other hand, if a call appeared on your phone from a local Israeli number, with a corresponding area/country code, would you pick it up? Chances are that you'd be more likely to pick it up, unconsciously trusting the source of the call. Israel virtual phone numbers "speak in the same language" even before a word is exchanged over the phone. This pre-vetting is a crucial aspect your organization must realize before conducting business internationally. Therefore, this is why businesses that want to establish a presence in Israel need Israel Virtual Phone Numbers.
Selling Points for Israel Virtual Phone Numbers
There's more to using Israel Virtual Phone Numbers than just call routing.
While the previous example may seem to steer potential customers away, Israel Phone Numbers can lend a sense legitimacy to your B2B transactions — especially if you are dealing with suppliers, staff, and organizations in other countries that only deal with global companies. This can supplement other virtual endeavors you may have established, like virtual offices.
Israel Virtual Phone Numbers are also a low-cost method for Israeli residents (whether they're based in Tel Aviv, Jerusalem, or even some of the more remote regions) to contact your business without accruing the steep charges or restrictions that some service providers prohibit.
Another important advantage of virtual phone numbers is that they're not typically associated with proprietary hardware or with a specific device. Instead, you can use them for whatever device you have at your disposal, including smartphones, tablets, laptops and desktop computers, as well as traditional landlines. With Israel virtual phone numbers, all you need is a functioning device and your employees can start handling your new customers.
For businesses that worry about bringing their staff up to speed, having familiar devices in the hands of your staff reduces the amount of training time and diminishes the learning curve that can bog down your business in wasted overhead. Global Call Forwarding goes one step further by making your staff more efficient with its easy-to-use account management system.
Another benefit can be derived from another example: Imagine that you have listed an Israel virtual phone number on your website. Potential customers can reach the sales division in your organization, right? Yes, but what happens if your sales personnel, who can normally handle inbound calls, are handling a higher-than-normal call volume or are temporarily away from their desks? Does your business miss out on the opportunity to close a sale? With Global Call Forwarding, the answer is "no," due to the enterprise virtual phone number feature known as "simultaneous ringing." When a customer dials your Israel virtual phone number, the line rings simultaneously on each phone until it is answered by an available employee. Potential customers can speak with a real person — not an impersonal answering machine, or a busy signal, or any other potential inconvenience.
Lastly, Israel virtual phone numbers give you the ability to use either a) specified area codes or b) toll free 1-800 lines. Depending on how your business is run and structured (i.e call centers, sales divisions), you can use either method to get the results your business deserves.
Contact Global Call Forwarding
If you're convinced that it is time for your business to enter Israeli markets, then it's time to start working with a proven expert in Israel Virtual Phone Numbers, Global Call Forwarding. Because many potential customers have a preference for dialing local when directly contacting a business, it naturally follows that Israel virtual phone numbers give that personal touch. This personal touch is a significant component that separates successful businesses that adapt to their clientele, versus stagnating businesses that use a one-size-fits-all approach to their customers' communication needs.
Contact Global Call Forwarding today for all of your enterprise solutions. Our teams make it easy to get started and seamless to immediately integrate modern, digital telecom services into your business model. Call us at +1 (561) 908-6171 to learn more about our services.