Switching to a new phone service and want to get rid of your Google Voice number? It's absolutely doable but a little complicated. However, by following a few steps you can disable your Voice number and over time the number will get passed on to someone else. So, how to delete a Google Voice number? Read on!
Why Do Users Want To Switch From Google Voice?
Google Voice was launched by Google in 2009 after acquiring GrandCentral, the original owners of the service. Voice is a telecommunications service that works alongside existing phone services as a secondary phone number. It offers additional benefits of voicemail transcription, call forwarding, call screening, and SMS capabilities. You can use this number over different devices including laptops and computers, as this service works through the internet and a web-based application. You can download the Google Voice app from Playstore for Android phones or Apple store for iPhones. To access Voice on your laptop or computer, simply log in through its website.
While Google Voice provides all these useful services, there are a few limitations causing its steady decline. These drawbacks are:
Inability to make emergency calls: Users cannot make or receive emergency calls through their Google Voice number. For example, if a user dials 911, it will appear as an invalid number.
Limited international texting:
Users can send text messages to phone numbers in the U.S. and Canada only but can receive messages from all over the world.
Call screening affecting call forwarding:
Users can set up Google Voice to forward calls from the Voice number to the desired number. However, when forwarding, if the desired number does not answer within 25 seconds, the call is rerouted to Voice's voicemail system. This is Voice's screening service where it provides caller information for users to decide if they want to answer or not. So, if the call is not answered in 25 seconds, it is considered unimportant and directed to a virtual voicemail, allowing little time to answer.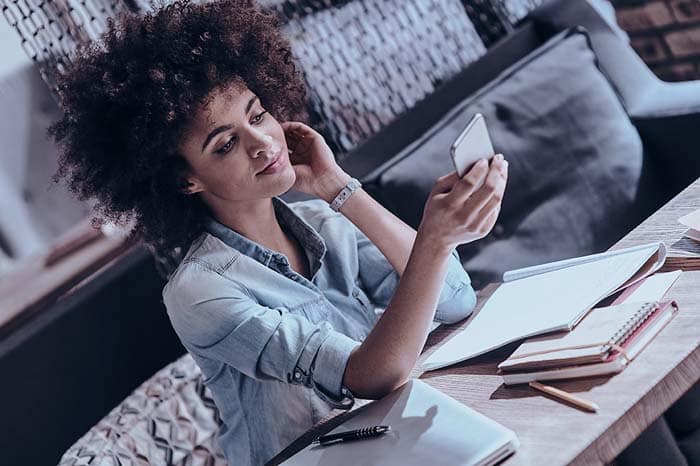 No phone support for customer service:
Lastly, Voice has no direct phone support for customers who have queries or concerns about the service. Users can, however, find help through the Google Voice Help Center FAQ or Google Groups' Voice forum.
How To Delete Google Voice Number
It is important to note you cannot delete your Google Voice account but you can delete call logs, voicemail, and text messages. If you are certain you don't want or need a Google Voice number, you can disable Voice and then delete the Google Voice number. Since Voice has many pieces that make it work, you have to disable the different pieces in order to fully disable Voice. Let's have a further look at how to delete Google Voice Number.
Steps to Delete Your Voice Number
Step 1: On your computer or laptop, go to Google Voice's website.
Step 2: At the top, click on the 'Menu' icon and select 'Settings.'
Step 3: You will be able to see your Google Voice Number here. Turn off voicemail by clicking on 'Voicemail' on the left and unchecking the box to 'Get Voicemail via Message.'
Step 4: Uncheck other services you wish to stop.
Step 5: Enable Google Voice 'Do Not Disturb' on the left to stop calls ringing on your personal phones.
Step 6: Then, click on 'Account' on the left.
Step 7: And under your Voice number, click 'Delete.'
Step 8: Finally to confirm, click 'Proceed' and that is how to delete Google Voice number.
Note that after deleting your Voice number, you will have 90 days to recover it. After 90 days, the number will be assigned to someone else. Your Google account will be accessible on the computer so you can listen to past call recordings and voicemails, unless you delete them.
Steps to Delete Your Text, Call Logs, or Voicemail
Note that once you delete texts, call logs, or voicemails, you won't have access to them again. Additionally, you can only delete text messages one at a time. To delete texts, calls, and voicemails:
Step 1: Open Voice on your computer.
Step 2: Open the tab for 'Messages,' 'Calls,' or 'Voicemail.'
Step 3: Select the items you want to remove by pointing your mouse over it and clicking the checkmark sign.
Step 4: Then, after making your selection, click on 'Delete.'
Step 5: Confirm by clicking 'Delete' again.
Looking For A New Virtual Phone Service
In the market for a new virtual phone number for personal use or for your business? Consider Global Call Forwarding for your phone number needs. We have local and toll free numbers in over 150 countries and aim to keep expanding. Give us a call today at 1-(888)-908-6171 or check out our website to see how we can help you with our cloud communications solutions.