Every company, whether a large enterprise or small business, needs a business phone number to stay connected with its customers. And so, it is important to invest in a business number from a reliable phone service provider. Choose a provider that offers virtual communications solutions. They will keep you perpetually reachable by forwarding incoming calls to a number of your choice. This can be your personal or home phone, or a budget phone used for business. Let's look at how you can get a business number for a Samsung Galaxy J7.
Business Phone Numbers: A Business' Best Friend
A business phone number lets you reach customers from anywhere in the world. And a virtual business number gives you the added benefit of eliminating geographical boundaries and time zones. Virtual numbers route calls over the internet and uses international call forwarding to make you always reachable and accessible. Call forwarding automatically forwards incoming calls to a number that you choose. And this number can be located anywhere in the world, which allows you to grow your business in different areas and gain new clients.
And the best part? You can choose from a variety of phone number types. For example, if you are looking to expand your business to a different city, state, or country, you can get a virtual number that is a local number. This lets the customers in that location call your business without incurring any extra or international charges. Or, you can get a toll free number which bills the receiver instead of the caller. Again, this makes calling free for your customers. So, business phone numbers make calling your company easy and keep you within reach.
Using the Galaxy J7 for Work
The Samsung Galaxy J7, released in 2015 as part of Samsung's Galaxy J series, makes for a good-quality budget phone. This phone is available with 16GB and 32GB storage and runs on the Octa-core 1.6GHz processor with 2GB of RAM. You can get this phone for as low as $199 at Best Buy, which makes the phone a smart choice for a business phone. You don't need your business cell phone to do a lot but you should have good storage, a decent processor, and reliable service.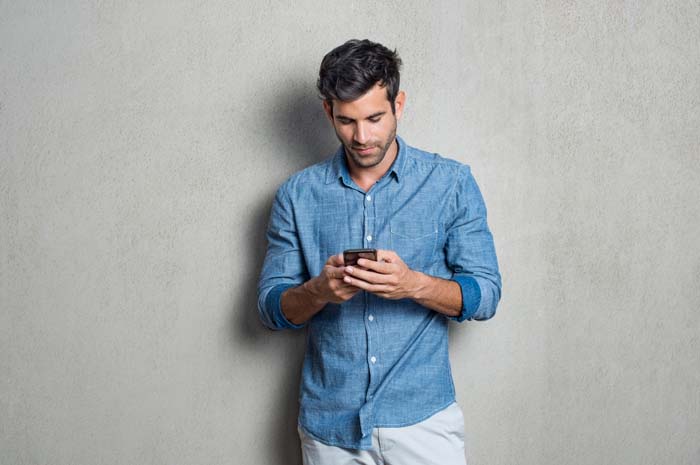 Ready to Get a Business Phone Number for Your Samsung Galaxy J7? Global Call Forwarding Can Help
Global Call Forwarding makes it super easy to get a business phone number for any phone, including the Samsung Galaxy J7. Just go through the sign-up process and you'll have your number ready to use within a few minutes! To get a business number with Global Call Forwarding, follow the below steps:
Step 1: Go to our website: globalcallforwarding.com
Step 2: On the top left, under "Select Your New Phone Number," enter details for the type of number you need:

Country code
Type of number (choose from "Toll Free," "Mobile," "Universal Toll Free (UIFN)," city/state area code, and so on)
Then, select a number from the available options or select "Port/Transfer My Number" to port an existing number

Step 3: On the right-hand side, under the "Forward Incoming Calls To" section, select the code for the destination number and enter the number. This is where you would like to direct your incoming calls.
Step 4: Then, click on "View Rates" and review the plans offered: "Basic," "Value," "Power," "Premium," "Enterprise."
Step 5: Once you've selected a plan based on the number of monthly minutes required, review optional features and add-ons offered, such as Rollover Minutes, Call Recording, Outbound Calling.
Step 6: Fill in any additional contact information required, agree to the "Terms and Conditions" and then complete your submission.
Once submitted, a customer service rep will be in touch with you to review any other information required. And then, within a few minutes, you will have a business phone number for your enterprise.
Need More Convincing?
Still not sure if your company can benefit from a business phone number from Global Call Forwarding? Reach out to us at 1-(888)-908-6171 or "Chat With Us" through our website to learn more.