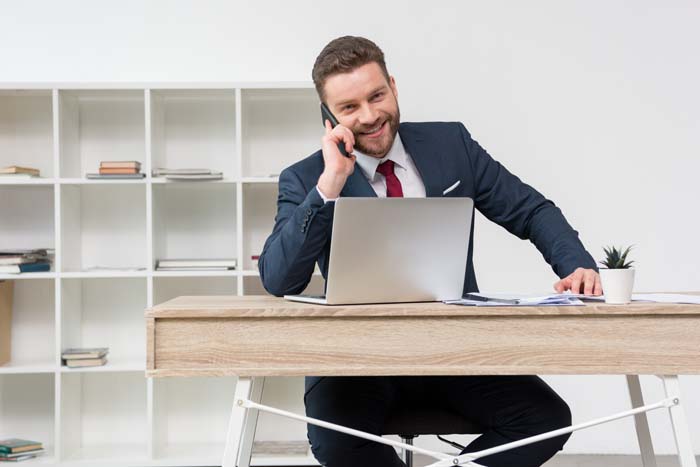 When you have business phone numbers, you have the distinct advantage of reaching your customers easily from anywhere the world over without any hassles. In other words, geographical barriers are eliminated as are time zones, making you perpetually reachable, regardless of location or time zone. Moreover, by having the right business phone numbers, which is a simple process, you are able to attend to your business no matter where the business is located.
How to Buy Business Phone Numbers
Buying business phone numbers is a really simple process. Simply,  access the website of the service provider, create your personal account, select a personal number, pay your dues and the number gets activated within a couple of minutes! It's literally that easy to have your business number, for nearly any global location, ready for use in no time.
Once the number is in your possession, you can be reached from over 70 countries worldwide. Moreover, you needn't make long-term commitments and you are at liberty to cancel these numbers because of the no-risk service clause that exists between you and the service provider. The additional advantage that exists is that the inventory or database for business phone numbers of any service provider is quite large and you can select the numbers of your choice.
Accessibility Issues & Benefits of Business Phone Numbers
All business phone numbers can be accessed through all platforms like fixed lines, mobile phones, fiber-optic cable, VSAT and satellite. This super accessibility benefit makes them ideal for local businesses of any country to call within national boundaries, as well as internationally at greatly reasonable prices.
Expats & Business Phone Numbers
With the unstoppable march of globalization, any growing economy that is fueled by rapid industrialization will also witness a spurt in the growth of its expat population, particularly in the major cities of a growing country.
These expats are mostly employees of major multinationals or even very large private operations who need to be in touch constantly with their business associates and vendors. It is here exactly that business phone numbers help them enormously to keep in touch for business purposes.
How to Connect
Even as such expats travel abroad, connecting with their associates in their countries of temporary residence becomes very simple. However, in order to connect, they need to punch in or dial a series of preset digits before the main number. This signifies that the call is an international one.
A subscriber may have to pay a small fee when connecting through a private operator. However, if you conduct a cost survey prior to selecting your operator, you can get the most affordable and reasonable prices available.
Usually business phone numbers are provided by a host of private players which are competition-driven and geared more towards international markets. This makes international calls more reasonable and affordable.
Benefits of Business Phone Numbers
Business phone numbers make domestic calling cheaper, and this works to the great benefit of small and medium local businesses. Their operational overheads are reduced substantially and they can easily communicate with their business associates in neighboring countries as well as in international markets in the western hemisphere.
Business phone numbers will compulsorily have a country code. When calling from abroad, the international dialing code of the caller's country needs to be dialed, followed by the country code, the city area and lastly the number. Multiple provinces or states within a country may have the same code. In certain countries, if calls are made within the country itself to locations having the same area code, the area code needn't be dialed if the call is being made from a payphone or cell phone.
When connecting with other area codes, 0, which is the access number for domestic long-distance calling, has to be punched. To call a mobile phone from any location abroad, it is necessary to dial 00, then followed by the international exit code, next is the country code, and then the 3-digit prefixes for the network provider, followed by the cell phone number.
Most business phone numbers have 8 digits. However, prefixes need to be dialed when calling from a separate region. Any country's local telephone network is usually divided into a certain number of areas, each with its separate area code. These area codes can be either of 1, 2, or 3 digits. Landline numbers, moreover, have different rules and formats as compared to cell numbers.
Business phone numbers, in summary, are a must for all enterprises – small, medium, or large. These give the business a proper commercial identity and also aid in its branding and subsequent brand recall wherever the company wants to establish a presence. It creates a clear dichotomy between the personal and the professional, the latter being a most important identity mark of a business that convinces its current and prospective clients of its true and authentic existence.