Vanity Phone Numbers
Vanity numbers are one of the easiest and most effective ways of marketing your business, with long-lasting effects. These numbers are called "vanity numbers" because they add some flair and interest to otherwise ordinary phone numbers. Vanity numbers are significant because they use numbers arranged in a specific sequence to make a statement for your company. This can be creatively done, using your business name or other wording that is symbolic of your industry.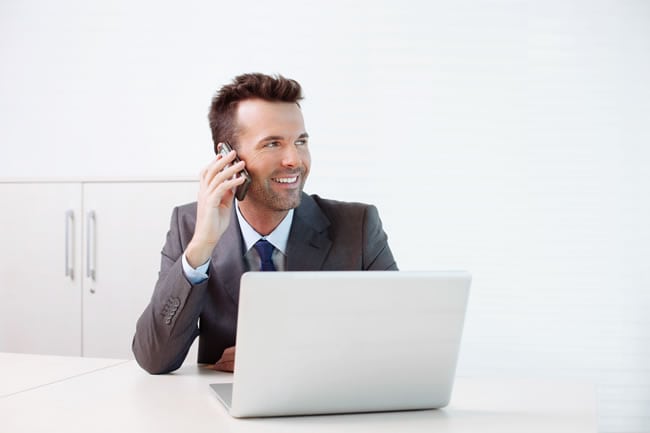 What Are Vanity Phone Numbers?
Vanity numbers are customized phone numbers. They are excellent for business in many regards. They are easy to remember and they help keep your business's number in the mind of your clientele. Increasing brand awareness should be the goal of every company; an eye-catching, memorable number is one way to accomplish this. This has been shown to have a positive effect on response rates of incoming calls received along with conversion rates.
Vanity Numbers Used as Marketing Tools
Vanity numbers can be used in a variety of applications for marketing. They can be repeated on television or on the radio, creating a lasting impression on those who hear the ads. They can be placed on business cards or on your website, giving your customers easy access to contact you. The benefit in this regard with vanity numbers is that customers will be able to instantly remember your number. A more subtle benefit is that a vanity number is special. Not every business uses one. It is an instant inclination that your company is more established and an expert in the industry. On a professional level, it gives your company a more professional appeal, indicating expertise and prominence.
Famous Vanity Phone Numbers
Some of the most famous vanity numbers are 1-800-Flowers and 1-800-Battery. In these cases, the numbers use words to make a statement. All the while, these vanity numbers place these companies in the minds of customers as the leading brands in the industry. They are so prominent, their business names are literally 1-800 specific! No one else in their industry has the ability to claim it. These instances are one of the most common and most memorable ways to use a vanity number.
Numerical Examples of Vanity Numbers
One interesting variant many companies use for their vanity numbers is with repeating numbers or patterns. For example, 1-800-112-2212 and 800-666-2266 are easy to remember and quite simplistic. They offer an additional advantage to the businesses using them.
Need a cab in NYC? Just dial 212-666-6666 or 212-777-7777! These New York City cab companies use vanity numbers to communicate to customers the easiest way to recall their numbers. If you're in New York and you need a cab, you know exactly who to call. This method stands as one of the most convenient ways to recall numbers, which comes in quite handy for customers. For the cab companies, they've earned the benefit of being easy to access and their businesses have profited as a result.
Local Vanity Numbers
Vanity numbers are not just for toll free numbers. Vanity numbers can easily be used as local numbers as well, with the appropriate area code applied. Some good examples are 954-222-2212 and 561-717-7177 for the South Florida local areas. This allows companies to market precisely to local markets with services specifically geared towards that population.
At Global Call Forwarding, we offer the most affordable vanity phone numbers available. We also offer fast activation, easy account management, and a host of features that can accompany your numbers. Whether you want them for specific marketing campaigns, to represent a product, or to feature your business name, we can help you get the vanity number you need. Contact us today and a representative will follow up shortly with pricing info and availability.
Vanity Number Request Form