Vanity phone numbers are local or toll free phone numbers that are easily remembered and customized to fit a business. Typically used for marketing purposes, vanity phone numbers are ideal for a variety of businesses.
For example, one of the United States most well-known flower companies advertises itself based on its phone number which is 1-800-FLOWERS. Is your business' phone number that memorable right now?
At Global Call Forwarding, we provide local and toll free vanity numbers in the United States. These numbers start with an area code from any US state or city and then are customized to fit your business preference. The 7 digits following the area code may be any that are not already in use.
Virtually any business can use vanity phone numbers. Whether you sell beer and want a 1-800-GET-BEER number or own a radio station and want to synch up your phone number with your station number, we can help you do just that.
Why Does Your Business Need Them?
There are several reasons why you should get a local vanity number.
They are easy to remember
Customers are short on time and short on attention. If you want your precious marketing dollars to add up to real return, it's good practice to use vanity phone numbers. Instead of having to write down a swath of numbers, your customers can just remember "1-800-GET-BEER" the next time they need your services. Put simply, names are easier to remember than numbers.
Sounds more professional.
Well-established corporations favor vanity phone numbers for their business. When you get a local vanity number you are in good company. They use these numbers for a reason, because they work. Sound like a true professional, someone who's committed to their business and customers, with vanity phone numbers.
Ideal for branding and marketing.
We already went over how easy these numbers are to remember, but what we didn't talk about was why that is important. If you do much of your advertising in formats like billboards, fliers, and even television you need to clearly communicate how to reach your business in a way people can remember. Vanity phone numbers enhance your marketing by providing a number that people resonate with.
How Do They Work?
There are countless vanity phone numbers you can use. Thanks to five toll free prefixes you can use, including 800, 888, 877, 866 and 855, you should be able to find a vanity number that makes sense with what you are selling or the services you are providing.
Once you get a local vanity number for your business, the next step is forwarding your calls to that number. Depending on the size of your business, this could mean forwarding calls to several devices. We do that for you. The goal is to make it easy and convenient for you and your customers to connect.
Here's how vanity numbers work when you use Global Call Forwarding.
How to get a local vanity number in the United States
Time:
Takes About 1 minute
Description:
Steps on How to get a local vanity number in the U.S.
Necessary Items:
Computer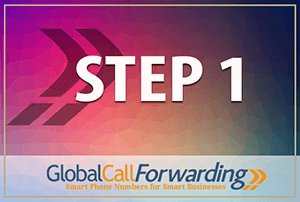 Go to Global Call Forwarding
Go to the htps://globalcallforwarding.com website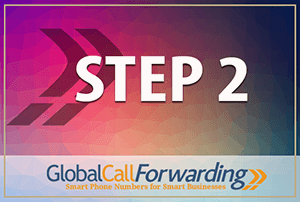 Select your number type
Under the "Select Your Number Type" dropdown, and select Toll Free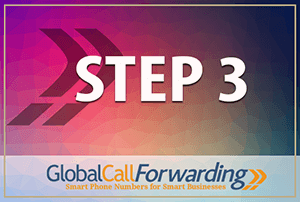 Select your prefix
To the right, Choose Toll Free Vanity numbers.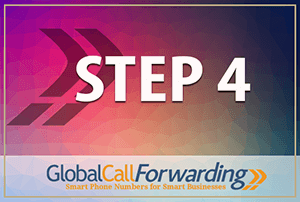 Select a vanity number
From the drop down options just under the area where you selected which type of phone number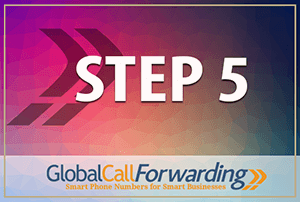 Enter destination number
Enter a destination phone number to the right of the "Select Your New Phone Number" area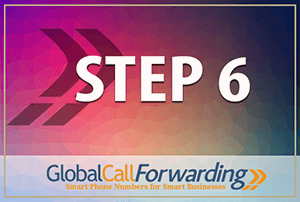 View rates
Click on "View Rates and Try for Free"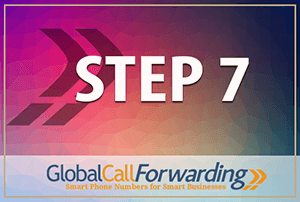 Select a plan
Select a plan and any options that you are interested in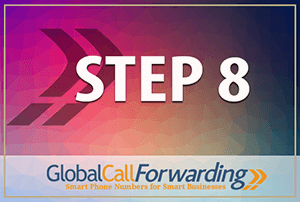 Enter contact info
Make sure to enter your name and other required information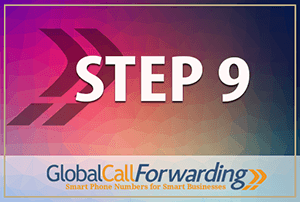 Check out & add payment info
Follow through to checkout and select your preferred payment method. Note whether you want to turn the free trial on or off.
If you are curious about our rates, we can help with that too. Most of our vanity phone number packages start at under $30 per month, making them incredibly affordable. If you calculate the return on investment over the course of a few months, you will undoubtedly enjoy plenty of new customers and increased revenue in return.
Get Your Vanity Number Today!
When you are ready to get a local vanity number in the United States, we will be here for you. The process is easy and setup takes only a few minutes of your time. There are no contracts and no cancellation fees. Our team is friendly and can help walk you through the process of choosing a vanity number from our selection. Try out our highly memorable vanity phone numbers today and draw more attention to your business the right way.