If you are looking for ways to boost your marketing campaign, toll free numbers may be the optimal solution. Business owners often use toll free number to allow customers to reach them at no cost. Many businesses do not have large marketing departments or budgets. This translates into a need to use creative tools to boost marketing effort results. Toll free numbers are a vital marketing tool that will help you analyze your incoming calls. Toll free phone numbers allow you to offer reliable customer service and enhance marketing campaigns. Toll free numbers are also cost-efficient.
What is a Toll Free Number?
Toll free numbers are telephone numbers with distinct three-digit prefixes. Callers dial these numbers at no charge to them. The company that owns the number and receives phone calls is responsible for the cost of the calls. Toll free phone numbers are particularly common for customer service use. They offer customers a free and convenient way to reach a business.
Tracking Marketing Campaign Calls
Toll free phone numbers serve as an excellent marketing tool by allowing businesses to easily track important analytical data. For example, using a specific number for a campaign helps business owners pinpoint what is effective and what needs modification. This is how you generate the best results for your business. You can more clearly identify what works best for your business. You can then use the data to adjust your message, your reach, or other factors related to the campaign.
Factors you can analyze include the number of customers that called, geographic areas where calls came from, and more. Tracking tools may help you zero in certain specific aspects. They can alert you on whether you should change the ad type, modify keywords used, and possibly adjust the time of day an ad is running or the audience you have targeted.
Toll free numbers are used on many different advertising platforms. Creating a unique toll free number for each marketing channel is a smart idea. Whether for print, website, television, or radio, they help analyze the results of each individually. Toll free numbers are a trackable marketing tool that fuels a greater number of inbound leads, sales, and a higher return on investment (ROI).
Toll Free Numbers For Marketing Add Credibility
Current data indicates that United States toll free numbers drive a greater number of valuable and qualified leads than any contact form on a website. There are many ways to build trust, but when customer needs are fulfilled with a friendly customer service agent, they are more likely to call back and invest further in the brand. Customers are also much more likely to refer a friend or family member to your brand if they have received excellent service. By providing customer service through a toll free number, you can solidify the image of a reliable and successful business. This shows customers that you are accessible and that you will go the extra step in ensuring you have open communication with them.
Toll free numbers also give your company a larger appearance. This allows you to target on a nationwide scale rather than only locally.
Vanity Phone Numbers
Vanity toll free phone numbers are also an extremely effective marketing tool for organizations. A vanity toll free number defines the brand offerings through the phone number and is easier to remember. Having a phone number that is free to call and easy to remember keeps clients coming back. Vanity numbers can also lead to a higher number of referrals.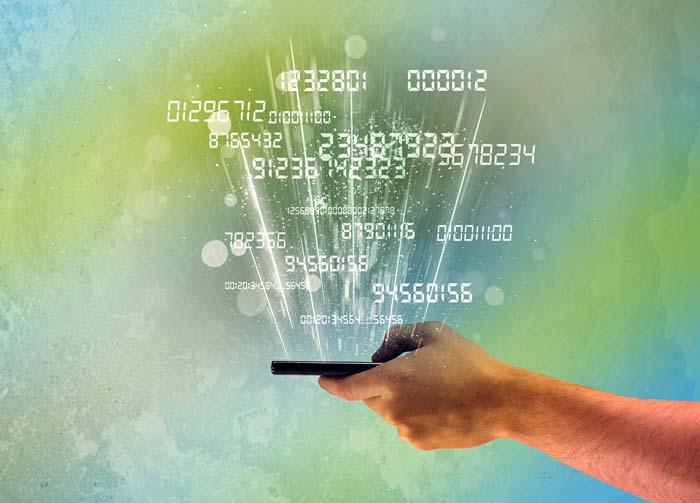 Virtual Toll Free Numbers
Using a virtual toll free number for a marketing campaign is preferred over a landline toll free number for various reasons. One of the primary reasons is the mobility that virtual phone numbers offer. Two other aspects include having the call forwarding feature and the call recording feature. Virtual phone numbers can forward into the main contact center where you can set up a different team for each product or service. A business owner may opt for a unified contact center where all representatives are versed to handle the entire suite of products and services. Virtual phone numbers make it easier to adjust communication systems to fine-tune efforts.
Is There a Difference Between 800 Toll Free Numbers and Other Toll Free Numbers?
Toll free numbers may begin with any of the following prefixes: 800, 833, 844, 866, 877, and 888. Toll free phone numbers that begin with these prefixes are used in the United States and other countries covered by the North American Numbering Plan. There is no difference between these toll free phone numbers except that the 800 prefix was the first and original. As demand grew for toll free phone numbers, other prefixes were created for the same use. Only because it is the original prefix, 800 toll free phone numbers still have the highest demand.  
International Marketing Efforts
Taking the combination of toll free phone numbers and marketing efforts a step further, international marketing efforts are also easy to track. The forwarding feature of virtual toll free numbers allows you to track overseas efforts. Perhaps you have one toll free number for ads you are running in Italy and another toll free number for ads you are running in Spain. You can have all of these calls forwarded to the same call center, yet individually track results for each.
How Can I Get a Toll Free Number For My Marketing Campaign
Purchasing a toll free phone number is easy. Many providers offer toll free phone numbers. A business owner must look for a provider that has a solid reputation. Other things to look for in a provider include competitive pricing, excellent customer service, features offered, and easy setup and easy ongoing management of the phone number. Global Call Forwarding clears all of the above requirements. With two decades of offering global communication solutions, GCF offers top-notch customer service, a plethora of features, easy and quick setup, competitive pricing, and super simple account management.
In Closing
When it comes to marketing campaigns, metrics, and tracking efforts, things can get overwhelming. In other words, the conventional wisdom of the past would result in a business owner using a single phone number for multiple sources. Therefore, this was the ideal solution. The truth is, however, this makes it difficult to determine which marketing efforts are the most successful. In a time where business owners are cutting marketing and advertising budgets, having the ability to show the direct costs and benefits of individual efforts is extremely important.
One of the best ways to ascertain the exact methods that are working and the ones that aren't is by using different toll free numbers for different portions of a campaign. This is highly valuable information. Virtual toll free numbers are cost-efficient, flexible, are easily modified or re-routed, and they facilitate marketing analysis. In conclusion, using toll free numbers for marketing campaigns maximizes your ability to grow your brand and succeed.