Are you looking for a way to better market your brand? Do you want to provide your customers with an easy way to remember the great products and/or services your business offers? Vanity toll free numbers aren't just a great tool to organize your business communication. They can also help with marketing efforts! Find out how you can use vanity toll free numbers in your business advertising campaigns to increase conversion rates and secure better customer service.
Advertise Your Business by Defining Your Brand
First and foremost, toll free numbers can help with business advertising by offering a way to clearly tell people about who you are and what you do. This is because toll free business numbers are completely customizable, except for the initial 3 digit prefix. This means that you can choose a number that translates to wording relatable to your business. For example, if you're a car mechanic, you can choose a number like 1-800-FIX-AUTO. This is an easy way to offer a memorable phone number that showcases exactly what you do. As a result of offering this type of memorable phone number, customers may be more willing to contact you. They are already cued into your expertise, so they've got the perfect springboard to inquire about your goods and services.
To see how this works in the advertising realm, consider all the 800 numbers you know that include industry-related terms. Some of the most well-known examples include 1-800-FLO-WERS and 1-800-CON-TACTS, which are huge players in their respective industries. And, they get millions of new customers every year by not only using a vanity toll number, but even incorporating their number into their brand names!
Toll Free Numbers can Increase the Quantity of Business Leads and Referrals
A random number that doesn't share any meaning with your business can be more challenging for potential customers to remember. This can mean a loss of leads as potential clients lose numbers or don't answer a number they may not recognize. On the other hand, when you choose a toll free number for your business, you can customize it to relate to your industry, goods, services, or otherwise. This can help by making the phone number more recognizable. In return, your customers may be more willing to save the number in their memory bank for future reference. They may also be more inclined to share it with others, and use it themselves. If you're having trouble closing sales or gaining referrals that turn into leads, a vanity toll free number may help.
Toll Numbers for Business Increase Your Trustworthiness
Rather than a random number that anyone can have, a toll number provides credibility. Anyone can say they are someone they're not. But when a person calls you from an 800 number, you're likely to believe them. This is because toll free numbers aren't just handed out randomly. As a business, you have to pay for the service and have it set as your business line. So, seeing a toll free number on the caller ID only illuminates the fact that a reputable business is calling. And this may help to increase your trustworthiness as a caller.
Furthermore, along with offering credibility, it's a well-known fact that toll free numbers cost the employer rather than the consumer. So, those who you reach out to with a toll number will know they aren't being charged for the phone call if they answer. And they may be more willing to speak with you if they know this fact. If you're willing to pay to speak with them as a customer, why wouldn't they want to hear what you have to say?
Track Your Advertising Success with Business Vanity Toll Numbers
Do you spend money on advertising? Whether it's social media, Google Adwords, or even billboards, toll free numbers can give you the opportunity to track these advertising methods so you can see what's working and what's not. Likewise, allowing you to adjust your advertising methods as needed. Simply choose a different toll free number for each one of your advertising campaigns. This way, you can routinely check how many calls are coming from each source. This can help to determine which type of advertising you may wish to keep. You can also note where adjustments can be made in regards to your marketing investments. After all, protecting your advertising campaigns by managing their success is the best way to ensure that you get the most out of your advertising budget.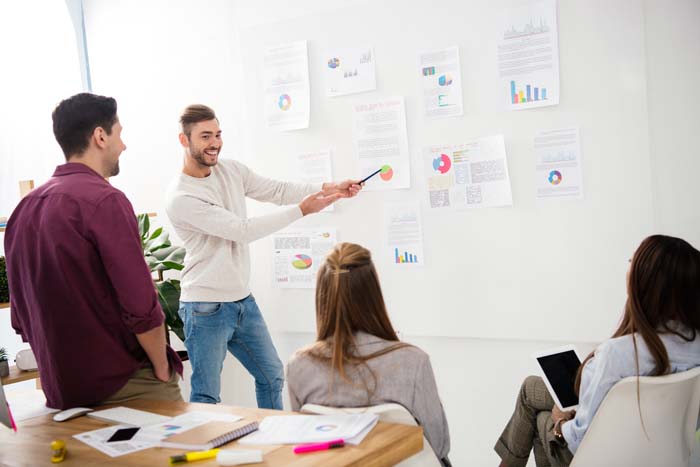 Toll Numbers Can Better Your Customer Service
Another way toll free numbers can help to increase advertising efforts for your brand is by bettering your customer service. First of all, providing a free number for your current clients to call will make you more easily accessible. Toll numbers ensure your customers won't worry about being charged when reaching out for help. Secondly, you can choose a toll free number specifically for your customer service number. This way, you can track how many of your customers you help on a monthly basis. This allows you to alter your customer service accordingly to provide your customers with the experience they expect.
Toll Free Numbers can Grow Your Business
The bottom line is that when you choose toll free numbers as a part of your business advertising strategy, your business will grow. Toll free numbers are easy to remember, as they are custom-created and incorporate industry terms, relevant to your business. So, you'll have more potential customers call you as soon as they think of their needs or remember your services/products. When customers remember your number on the spot, they don't have to make a mental note to look up your number later. As a result, they will likely call your business due to mentally aligning your business with their needs.
How to Advertise Your Business; Get a Toll Free Number
There are a number of benefits to choosing toll free numbers for your business. So, if you're looking for a way to advertise better to potential customers, consider toll free numbers as a part of your marketing repertoire. Toll free numbers are a great way to increase marketing efforts as they help to define your brand, strengthen your business leads, increase your brand trustworthiness, better your customer service strategy, and grow your business. Plus, toll free numbers offer a free way for your customers to call you from anywhere in the nation. After all, making yourself more accessible is part of marketing success.
If you think that toll free numbers may be the affordable feature you need to increase your business marketing reach and prosperity, consider Global Call Forwarding as your service provider. We offer toll free and local business numbers to over 120 countries. There are no set up fees and no long term contracts with our plans. Plus, we offer a number of toll free number features that you can choose from to create your own customized business phone plan.
If you'd like to learn more about the features and capabilities of toll free numbers, give Global Call Forwarding a call today! Get on the path to better communication with your consumer audience, and provide your business with a better advertising practice now.