Collaborated with Luke Genoyer
Miami is famously home to the iconic Mr. 305, Mr. Worldwide — otherwise known as Pitbull. But now there's a new show in town adding to the memorable area codes of South Florida. Florida phone numbers in Miami-Dade County and a portion of the Florida Keys are getting a new area code 645 in upcoming months.
Why is South Florida Getting a New Area Code?
According to the Florida Public Service Commission, the phone numbers starting with 305 and
786 are beginning to run out. As a result, the new area code will be introduced as early as August 4th, 2023.
Originally, Florida had the 305 area code spanning the entire state. The 786 code was added in 1998 as populations and demand rose. The 305 and 786 area codes currently serve the entirety of Miami-Dade County and the Keys.
This new addition — for the first time in more than 20 years — is indicative of the city's growth and continuous flourish.
What is an Area Code Overlay?
This change is being introduced as an area code overlay, meaning that the addition of the new code is in the same geographic region as existing area codes. An overlay is not anything new and happens frequently when local phone numbers start running out.
New York City is a good example of area code overlays, where the original area code was 212. The overlays of 646, 917, and 332 were added as the population boomed over the years and grew past the combined total of 7,919,900 possible phone numbers.
The North American Numbering Plan (NANP) was developed in 1947 by AT&T and then fully implemented in 1951 with the intent to direct international calling with ease. The United States utilizes this system with a series of regional codes that allow users to recognize whether or not a number is local.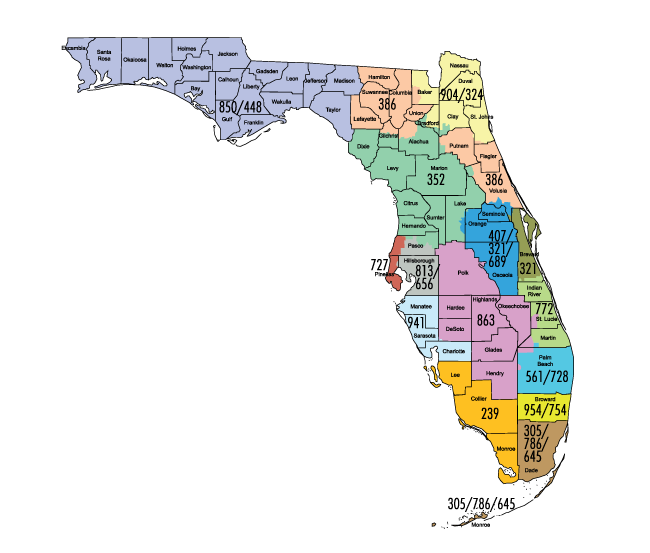 Who Will Be Affected?
No need to worry — the overlay does not require residents to make any changes to their existing phone numbers. Current subscribers will remain unaffected. Only people requesting new local phone numbers may be assigned a Miami phone number with the 645 area code. The price of a local call regardless of coverage area or other rates and services will not change.
How Do Locals Feel About It?
Locals have some mixed emotions about the new code being introduced, citing sentimental value and symbolism in the 305 code.
"I think [the 645 area code] might confuse people, because the third area code in New York is 646. I'm 305 till I die." – Laney Rada, a native Miamian who grew up in Coral Gables and has been a local realtor for more than 30 years in South Florida.
Twitter users are taking to the online platform, expressing disinterest in this new change, citing their attachments to the formerly distributed codes. One even expressed "This just adds more sentimental value to being an OG 305…" Another made a joke about how the "786'ers are no longer the red headed step child any longer."
How Can Global Call Forwarding Help?
Since 1996, we've had our roots in South Florida. We can provide local phone numbers to businesses throughout Florida and the rest of the United States. By working with United World Telecom, you can ensure a smooth, cost-effective, and seamless process of getting a new phone number, regardless of your area code.
Want to learn more? Speak with our local experts; call us at +1 (561) 908-6171 or chat with us online!