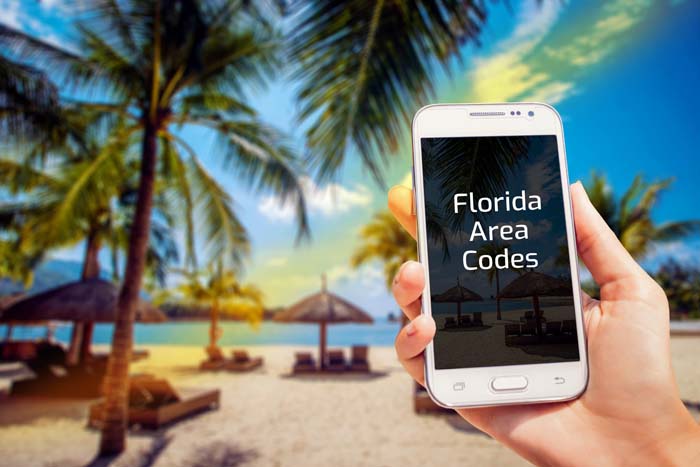 The state of Florida is a great place to reach people looking to buy goods and services. With a population of 21.9 million, it's almost a crime not to consider expanding a business customer base to this region of the country. Therefore, if you're making business calls to Florida residents, you may wish to call from numbers with Florida area codes. This way, people in these areas recognize your business number as local. And, they may be more willing to answer the phone. Thus, increasing your business's likelihood of expanding your customer audience to Florida. But, before getting Florida area code phone numbers for your business, you may want to learn more about the areas that utilize these phone number prefixes. This article aims to provide information on different areas of Florida, their area codes, and how to get a number to call people in these locations. 
Area Code 407
The 407 area code is one of the main area codes for the city of Orlando, Florida. The entire land that spans the area is 3031.63 square miles and has about 3,684,127 people living within its boundaries. Currently, the counties that use the 407 area code include Orange, Osceola, and Seminole. However, the area code also reaches to some parts of Volusia and Lake counties as well. Initially, area code 407 was an overlay for the 305 area code. This means that, back then, it was also the area code for Palm Beach, Martin, St. Lucie, and Indian River County. But, since 1996, these four counties have used the 561 and 772 codes, respectively. 
Area Code 954
This area code is the main code of two area codes that service Broward County. This county is the second-most populated county in the entire state. Because it services all of Broward County, the 954 area code is the telephone prefix for people living in a number of cities. These include Ft. Lauderdale, Sunrise, Pompano Beach, Dania Beach, Hollywood, Weston, Davie, Pembroke Pines, and more. In contrast, before the 954 area code inauguration on September 11, 1995, Broward County used the 305 area code for almost 50 years. But, even though this was a solution for a while, in only 5 years, the 954 area code would need help. This is because it was to run out of numbers by the year 2002. As a result, the 754 area code was set as an overlay to assist the area. 
Area Code 561
561 is the only area code for the residents of Palm Beach County, Florida. While it's the third most populated county in the state, in size, it is the largest. It spans across 2,337.45 square miles and is home to over 3,215,944 individuals. Since it covers such a large area of land, the 561 area code is home to a number of recognizable cities. These include Wellington, Boca Raton, West Palm Beach, Lake Worth, Belle Glade, Boynton Beach, Jupiter, and Delray Beach. Before 561 was set up in 1996, the area (and Orlando) had only the 407 area code. 
So, when it was set up, not only did it service Palm Beach County, but the Treasure Coast as well. However, with the area getting new residents with each year, the 561 area code would exhaust all numbers in only five years. So, in 2002, the Treasure Coast got their own area code. And, 561 was solely for the people living in Palm Beach County. 
Area Code 904
904 once covered the entire northern half of Florida, back in 1953. Since then, however, this area's population continues to rise. To create relief for this area code, surrounding areas were set up to use new area codes. Today, the 904 area code only services the people living in Jacksonville, Florida. And, it doesn't have an overlay. This means that this city doesn't use any other area codes. As far as geographical location, the 904 area code reaches across 3,445.83 square miles of land. And, is the home area code for over 1,814,868 permanent residents.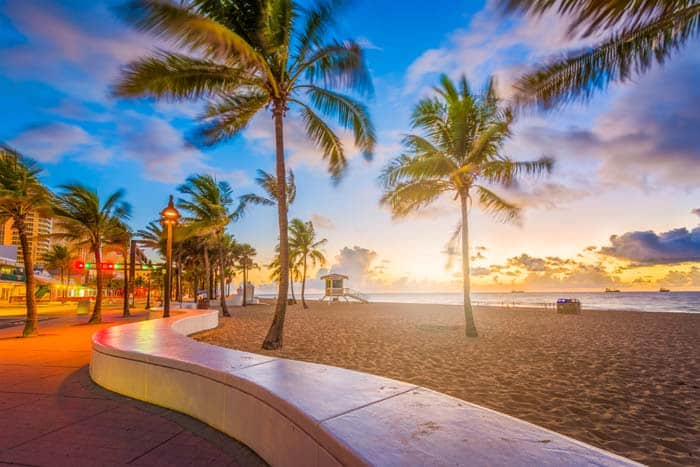 Area Code 305
Currently, this area code is the main area code of the city of Miami, Florida. Additionally, it also services the part of the Florida Keys located in Monroe County. However, 305 is the oldest area code in the state. In 1947, it was the very first Florida area code, and it was instituted for the entire state. But, as more and more people came in, it shrunk down to the area it serves today; Florida's most populated county. The 305 area code spans across 2116.06 square miles and services phone numbers to a whopping population of 4,219,984. 
Area Code 786
The 786 area code is an overlay area code of 305, so it serves the same area as the 305 – Miami. It was set up in 1998 when the 305 area code was exhausting. It serves the same area and people as the 305 area code, which you can find above. Above all, it's just another area code for this population of people to use. Consequently, it serves as an option so they don't run out of available phone numbers. 
Area Code 727
Area code 727 services an area on the west coast of Florida. The introduction of area code 727 was in 1998. Then, this area of Florida, along with the 13 counties surrounding Tampa, were using the 813 area code. However, growth in these areas is still increasing. So, Pinellas County and the western part of Pasco County were set up to share the area code 727. The 727 area code is most notable for servicing St. Petersburg. But, it spans an area that's 468.29 square miles in size. And, services a population of over 2,723,949 people. 
Area Code 321
This area code has a fairly interesting history. It currently services Brevard County, Florida, which is where Cape Canaveral, the famous NASA rocket and space shuttle launch site, is located. In 1999, the 321 area code was first intended for use in the Chicago area. But, its sequence resembles what NASA personnel use to countdown launches (3,2,1, liftoff) was too perfect. As a result, this area was able to claim ownership of the clever synchronicity. This enabled the area to get to utilize this specific area code. 
Area Code 850
The 850 area code is the area code that services all of the Florida Panhandle. This includes cities such as Tallahassee, Panama City, and Pensacola. It was set up in 1997 to relieve the stressed-out 904 area code. And, as a result, gave the Panhandle its own prefix. It serves an area of 13,265.44 square miles and over 1,456,580 residents. 
Area Code 352
This area code services quite a large piece of land as it services all or pieces of 15 different Florida counties. It's mostly recognizable for covering Gainesville and its surrounding areas. The 352 area code is relatively new. It started in 1997 as a split from the original Florida area code, 904. The land that this area code covers is over 7,967.94 square miles and is the designated area code for over 4,659,376 people. 
Area Code 941
The 941 area code is the prefix for phone numbers in an area of Florida on the southwestern side of the state, the SunCoast. There were actually two area codes for this area (305 and 813) before this area code was set. Currently, it covers 2,039.18 square miles of land and services over 2,679,900 people that live there. 
Area Code 386
 This area code actually services two different areas of Florida. The section located on the east coast of Florida covers parts of Flagler, Alachua, and Volusia counties. The other, western section of the 386 area code services Columbia, Hamilton, Lafayette, Suwannee, and Union counties. Of all of the cities in either of the two areas, Daytona Beach is the biggest this area code serves. Introduced in 2001, the 386 helped relieve the other, full area codes in the state. 
Area Code 863
The 863 area code services a large area of land, about 7,690.77 square miles. And, it is the prefix for 7,635,817 people that live in the area. Simply, it serves all of the "Heartland" of South Florida, otherwise known as Central Florida. Most notably, in 1999, it was set as the state's first landlocked area code prefix.
Area Code 772
This area code is the designated area code for the coast of east-central Florida. Likewise, it contains a number of cities including Vero Beach, Port St. Lucie, Hobe Sound, Stuart, Indiantown, and more. The 772 area code covers 1,636.28 square miles and is the home area code for over 2,630,696 permanent residents. Ready for use in 2002, the 772 helped relieve the 561 area code which was servicing the location at the time. 
Closing: Calling Florida Residents with a USA Phone Number
Above all, knowing that you can get a phone number with any of these Florida area codes may be a great idea for your business. USA phone numbers from Global Call Forwarding are a quick and easy solution for calling Florida residents from their own area codes. This way, you can make the business relationships in Florida that you need to reach people in this area. To conclude, if you'd like to learn more about getting a local phone number or a USA toll free number for your business, contact us today.