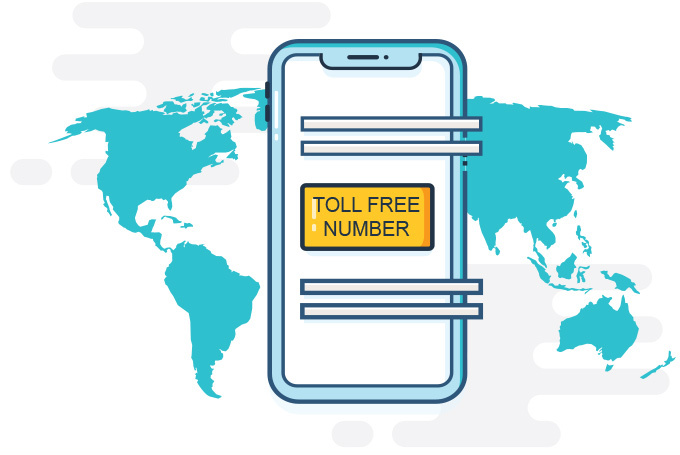 Build a virtual presence in the United States with USA toll free numbers. For any business looking to expand and attract customers from the United States, opening a branch or office in a foreign country can be a hindrance. Thanks to technological advancements, you no longer need to physically move or set up an office and incur major expenses. Rather, you can buy a US toll free number.
How Do USA Toll Free Numbers Work?
Any phone call made to a US toll free number can automatically forward to a phone number in any country. With this simple setup, you can receive calls from people in the US on any device. This includes your mobile number, a landline, or even a call center at a different location.
Most toll free numbers start with 800, 888, 844, 855, 877, and 866. Companies like Global Call Forwarding offer you plenty of such options to choose from. When someone calls your toll free number in the USA, they are not charged anything. Rather, the cost is borne by the owner of the number/business.
Ways in Which Toll Free Numbers can Work for Your Business
Toll free numbers have consistently proved successful for establishments, particularly in the telemarketing and customer service departments. There is a good reason behind this too. Since such numbers function as the main contact number in your advertising material, it helps build your brand's identity. Customers start associating it with a corporate image and a service that will cater well to their needs.
When it comes to toll free numbers, you also have the choice of choosing vanity numbers. Such numbers go a long way in boosting your brand's image and make it an easily-recognized name. When customers can recall the number by simply thinking of your company's name or service, they will not even have to do a search online for your contact details – which only means that they will not have anything keeping them from calling.
Another advantage is that the callers never come to know your actual location, which maintains your privacy while also giving you the convenience of mobility. This means that you can make the same numbers work for your business even if you change your location.
If you are looking to take your business to foreign shores and achieve success without having to pay through your nose for the move, going for US toll free numbers is one of the smartest moves you can make.
Related: How to Buy a USA Phone Number