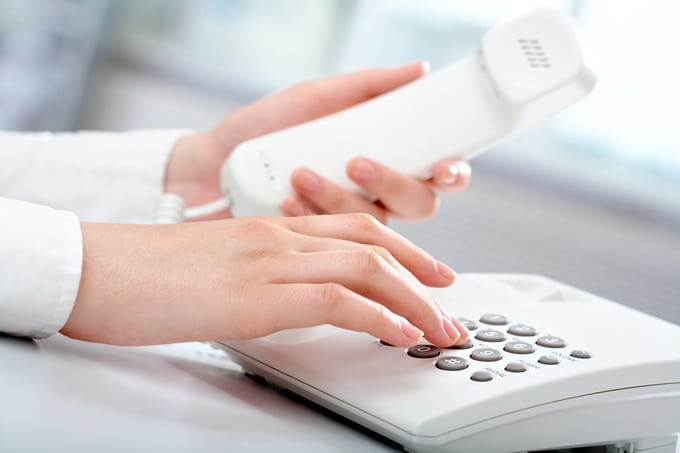 So you want to have an office in the United States of America but don't have the means to open one. Don't worry. You can buy a USA phone number and give your customers the impression that you do have an office in the US.
When you buy a US phone number, calls made to the phone number get forwarded anywhere across the globe. This enables foreign businesses to establish a virtual presence in the US. Forward calls internationally to any landline or cell phone, VoIP, or SIP destination worldwide.
Get a US Phone Number in Less Than 3 Minutes
Buy US phone numbers for your business today. Choose from our large inventory of US phone numbers and activate them instantly.
Our service is month-to-month without any commitment. We offer US phone number plans with included minutes routing calls to any phone or device. To get a new US virtual number in less than 3 minutes, simply fill out the order form above.
No hardware purchase is required as the whole thing is cloud-based. You have the option of receiving calls anywhere in the world, and on any device. In fact, there's no need to change your present telephony provider.
Reasons to Buy a USA Phone Number for Your Business
Looking to grow your business in the United States? A US virtual number will make your business more reachable to US consumers, even if you are not located in the US. Here is why you should buy US phone numbers:
Establish a presence in the United States for your website or business.
Get in touch with customers in the United States from any location.
Customers and prospects will appreciate you having a local number.
Project a more professional business image for reasonable costs starting at $7.95 per month.
Access advanced cloud communication tools and features.
Comes with a cloud PBX system that enables people to reach you without keeping track of too many offices and cell phone numbers.
The US Economy and Telecommunications
The United States has a large, technologically advanced telecommunications system.
The US economy is mixed. China, Canada, Japan, Mexico, South Korea, Germany, and the UK are among its most important trading partners. Endowed with huge natural resources, high productivity as also well-developed infrastructure, the US is one of the world's largest oil & natural gas producer and largest manufacturers. It currently represents about one-fifth of the world's manufacturing output in 2021.
The United States has the world's largest in nominal terms and 2nd largest in terms of Purchasing Power Parity (PPP). So, the US dollar is the world's foremost reserve currency and widely used in most international transactions. Consumer spending makes up about 71% of the US economy, which makes the US the world's largest consumer market.
5 Ways to Use a US Virtual Number
An important part of running a business successfully includes maintaining contact with your customers and vendors. A US phone number can help you conduct business efficiently whether you are in the US or outside. So, how can you make the most of your US virtual number?
Here we look at 5 ways to use your US phone number to maintain business practices and contact with locals.
1. Establish a Local Presence for Your Business
The US market is a consistently growing and booming market. This is why businesses from all over the world have been working their way towards entering this market and making a name for themselves. For many businesses, merely having a US office is enough to increase credibility.
With a USA phone number, you can not only enter your company within the US market, but also establish a local presence, even if you are located outside the country. Virtual numbers use call forwarding to route calls from one destination to another. This enables your business to answer local US calls in another country. Doing so makes your foreign business more accessible to US customers while saving you the cost of opening multiple offices within the US.
2. Make it Easy for US Customers to Contact Your Business
You can either get a USA toll free number or a local US phone number from a virtual phone service provider. By getting these numbers, you can offer your US customers the ability to call your business for free or local calling rates, even if you are located outside the country. In other words, they do not have to worry about international calling conventions or long-distance calling rates when they try to contact your business.
This makes it easy for US customers to connect with you for product inquiries or customer support. And part of running a successful business is ensuring that customers can always reach your business, no matter what. If they struggle to contact you, chances are they will take their business elsewhere.
3. Use Call Forwarding & Routing Strategies for Optimum Call Management
Call forwarding comes in handy when dealing with global customer support. As an international business, you want to ensure that your customers can reach you at all times. You can use a variety of call forwarding and call routing strategies to provide quick and reliable service.
Some common strategies include routing based on the time of the call or the location of the caller. You can have calls ring through a line of employees or have calls ring on multiple devices at the same time. Additionally, you can use a well-designed IVR automated system to answer calls and direct callers to the right department or agent. Some advanced IVR systems can handle customer queries without the help of an agent.
All of these forwarding and routing strategies are geared towards giving businesses the right tools for efficient call management. When your agents and employees are not busy sorting through calls or are overburdened with high call traffic, they can perform their jobs better.
4. Keep in Touch with Family & Friends
Lastly, you can use your USA phone number to contact and stay in touch with family, friends, and business contacts such as vendors, suppliers, remote workers, and more. A US virtual phone number makes it easy to communicate long-distance without either party having to pay exorbitant international calling rates.
Buy a US Phone Number Today!
A US virtual number can give your international business the boost it needs to attract customers and clients from the US. Use this US phone number to communicate with ease and keep business practices running smoothly. To sign up, head over to our homepage or work closely with our representatives to get the right phone number plan for your business!