Are you looking to expand your business in the United States? Establishing a virtual presence in a foreign country is not an easy task, and it poses more challenges for small companies that have yet to establish themselves across borders as a recognized brand.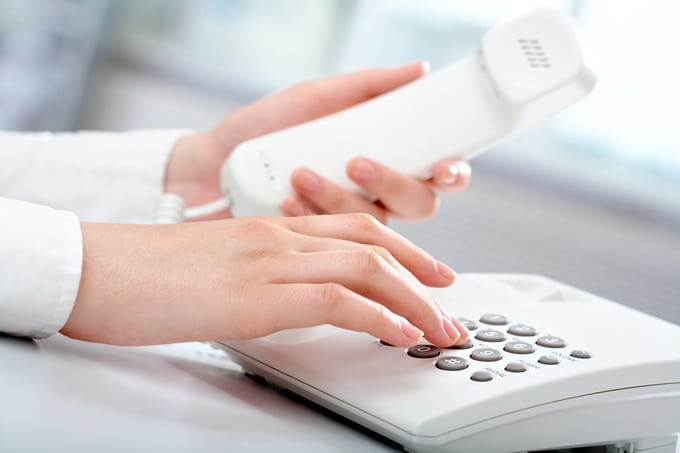 Many organizations will buy a US phone number to develop their virtual presence in one of the most advanced economies of the world. Global Call Forwarding gives businesses a virtual office presence in the United States via toll free phone numbers and lets US based customers easily contact your business via US local or toll free phone numbers.
A United States virtual phone number does not even need to be paired with a physical office space in the US if you do not have the funds for it yet. In this article, we explain the process of getting a United States toll free number and why you might want to buy a US phone number to grow your business.
Economic Opportunities in the US with Phone Forwarding
It is no secret that the United States is one of the most important markets in the world. In 2015, the US had a GDP of 17.9 trillion US dollars. We expect US GDP to grow exponentially under a pro-business and pro-growth president which America just put into office. Beginning in 2009, America's debt increased significantly, and many people hope to see America become more fiscally responsible.
The United States financial market is among the most influential worldwide, and the US is also ranked among the major trading nations in the world. Since it has a diverse economy, America offers business opportunities to various types of businesses.
The United States is rich in minerals and natural resources, but it also has a strong workforce of productive workers that significantly contribute to the economy. Consumer spending rose to 71% of GDP in 2013, which is indeed good news for small and big enterprises alike. America was in a deep recession beginning in 2009, but now is a great time to enter United States markets with toll free phone forwarding.
The US is a nation with a population of more than 325 million people, which means your business becomes accessible to a massive customer base when you buy a US phone number. Global Call Forwarding makes this an extremely easy and affordable process, so there is no reason why you should miss out on this opportunity to be accessible to consumers in this United States.
Why Buy a US Phone Number?
When you buy a US phone number, you are buying a virtual number in the United States, but any calls made to your US number can be forwarded to a different number of your choice. The destination number may be based anywhere, so even if you are in South Korea, UAE, Belgium, and so on, clients calling from the US will believe that they are contacting a local number.
Instead of being associated with a regular telephone line, virtual phone numbers are managed via cloud. So your headquarters can be anywhere, and you can receive calls like you are based in the US. If you buy a US phone number, you can choose between a local number, vanity numbers, and even toll free phone number depending on your requirement. With this easy-to-use set up, you can receive calls from people in the US no matter your location in the world. Phone calls can be forwarded to landlines, VoIP, or even to your cell phone – thus ensuring that you do not miss out on any calls.
Buying a US Phone Number Can Improve Your Business
There are several benefits you get when you buy a US phone number for your business. The biggest advantage is that you can display this number as contact material on all your advertisements, and this helps build your professional business image among consumers.
Callers are likely to get discouraged when they see a different country's phone number listed in an advertisement. If someone is interested in your services by looking at one of your advertisements on the Internet, billboards, or any other place, they would want to get in touch with you.
The best way to handle this problem is to buy a US phone number. This way, the clients get the feeling that you are a localized company that will understand their specific requirements and provide services accordingly. Moreover, when they call you they do not have to incur any hefty international call charges.
Everyone knows that dialing a number located out of the US entails a heavy phone bill, so a lot of potential customers may be discouraged by the process. When a consumer calls a number for business purposes, most of the time he/she expects it to be a call that they can make free of charge, and this is where a toll free number can help.
US phone numbers from Global Call Forwarding also come with several advanced features that help you get the best out of your virtual phone number. Start your US phone number free trial today and start growing your business presence in the United States.