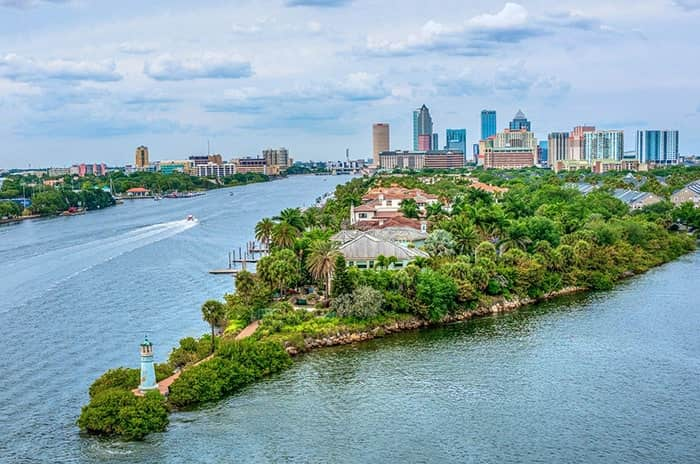 In 2015, Money magazine declared Tampa as the best city in the Southeast for business. Not only does Tampa boast an affordable cost of living, it's also one of the top ten cost-friendly cities in the state of Florida for doing business, which benefits entrepreneurs starting their business on a shoestring budget.
While there are numerous startups and solopreneurs on the rise in the city, large corporations also appreciate Tampa's business culture. Currently, there are at least 19 corporate headquarters based in Tampa that belong to major brands, including Amazon and Progressive.
Diversity is Appreciated in Tampa
Tampa is the third-largest city in Florida with many thriving sectors, and one of the most popular industries revolves around food. The city is home to residents from many different countries and backgrounds, resulting in a colorful food and restaurant industry. Home to nearly 380,000 residents, many of the local Tampa diners have been passed down through generations and add to the authentic experience that attracts tourists and expats year-round. Currently, the restaurant industry accounts for 12 percent of jobs in Florida and is expected to account for 16 percent of the job market in the near future.
Tampa is filled with history and attractions and is complemented by beautiful weather. The city offers the beauty and luxury of expensive beach cities without the higher costs, resulting in this diverse consumer base of all ages and lifestyles. Throughout the neighborhoods, you'll find lively students and career professionals living alongside retirees and senior citizens. The affordable cost of living has had a positive effect on the real estate industry in Tampa as well, drawing first-time homeowners to the city and attracting business owners looking to purchase property as their business expands.
Professionalism Is Key
Educational resources are available for students of all age groups in Tampa. To accommodate students, classes are made available during the day and night at major universities and technical colleges. This contributes to a knowledgeable workforce that values learning and building on their unique skillsets to remain competitive in their fields.
With so many learning institutions, startups, and established companies in Tampa, consumers have come to expect quality and professionalism from workers across the board. If your business is based outside of Tampa, Tampa virtual phone numbers will show that you're still a competitive brand in the region.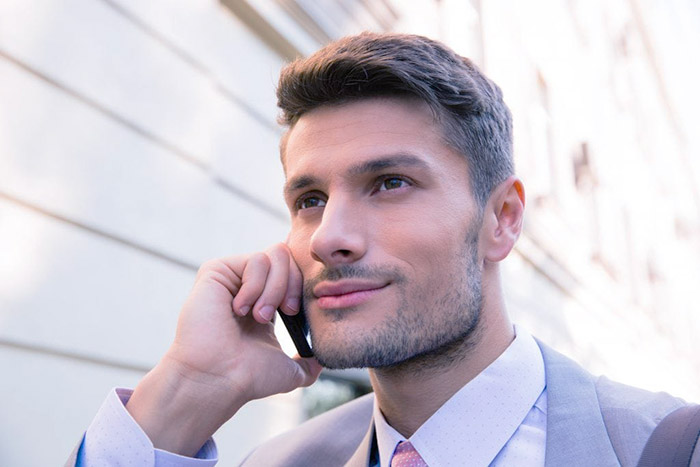 Tampa is Home to A Diverse Market
If you're thinking of employing a virtual team to work with Tampa residents, consider the fact that over 20 percent of the city is bilingual. Furthermore, the Tampa International Airport has more than 80 nonstop flights to international destinations, which promotes travel and tourism, adding to the diversity of the city. Use your Tampa virtual phone numbers to hire staff that speaks multiple languages to connect with these diverse customers.
Tourism in Tampa naturally extends your reach as a virtual business because visitors in the city enjoy shopping, and they are often in need of various products and services during their stay. While your Tampa virtual phone numbers may not have the same area code as tourists, your numbers will be listed in local business directories which increases your visibility. Online travelers also tend to do research online before and during their visits. With Tampa virtual phone numbers listed on your website, tourists will be more likely to contact you while in the city.
What are Tampa Virtual Phone Numbers?
A virtual number is a number you can purchase from companies such as Global Call Forwarding, which enables you to call potential customers from a local number. The way it works is the call gets forwarded to your existing (non-local) number, thus you will not need to change your existing number. Tampa virtual numbers can be forwarded to any existing cell phone, landline, or VoIP that you own. You can even set up voicemails and customize with different ringtones.
The benefit of Tampa virtual numbers is that it allows you to operate your business from anywhere in the world while still maintaining a virtual presence in Tampa. Essentially, you can easily tap into markets around the world from anywhere in the world, which enables you to scale your business in a cost-effective manner.
In Conclusion
Tampa locals take pride in their communities and value businesses that truly care about their needs. By giving consumers the option to connect with you at your Tampa virtual phone numbers, you'll be saving them the hassle of calling numbers with a different area code. Residents will also be more open when considering doing business with your company because having a local phone number shows that you are part of the community and won't be difficult to reach if needed.
Just as your team in Tampa will value the flexibility of working with you virtually, your Tampa virtual phone number will give you the freedom you need as a busy entrepreneur working from a remote location.
Your Tampa virtual numbers can work on various communication devices and don't come with the hassle of using multiple phones for each number. You can provide different Tampa virtual phone numbers to business associates, customers, and friends while making and receiving phone calls from these numbers on your cell phone. This keeps your private and professional lives separate.
Tampa continues to grow as a hub for entrepreneurs. Using your Tampa virtual phone numbers will help you familiarize yourself with the local consumer market and begin building valuable relationships no matter where you are. Your Tampa virtual phone numbers will also help you to manage call logs, sales, and documents by storing information and forwarding important files and messages to your email address to keep you on track.