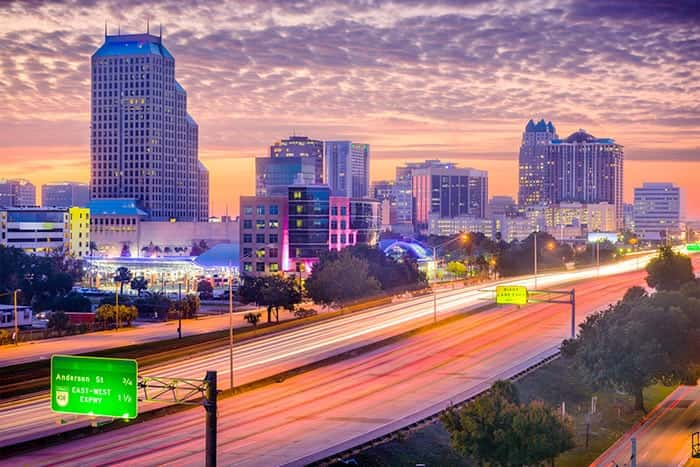 Before the existence of the Internet businesses were mostly local or regional. Telephones and fax were the only means of electronic communication, aside from letters and face to face contact. This made doing business internationally quite difficult.
Only the big businesses could afford to spend money on international calling. Customer service was also dependent on telephone communication, since emails had not yet come into being. The invention of the Internet changed business communication.
With technological innovations like VoIP telephony and virtual numbers, affordable international call forwarding is now within the reach of small businesses. At present, small businesses can not only maintain phone links within the country, but also internationally in regions like Florida. With Florida virtual phone numbers, businesses across the globe can have inbound calls from their Florida customers forwarded to their offices or call centers anywhere in the world.
What are virtual phone numbers?
Virtual phone numbers are telephone numbers used to forward calls to an actual phone number. With a virtual phone number, it is possible for callers within a specified area code to call another user of the virtual number in a different another area code or country just like a regular local call.
Virtual phone numbers use IP telephony to route calls anywhere in the world, be it a landline or a mobile phone number. This helps businesses save money in international calling while easily staying in touch with customers/partners/affiliates. Communicating with customers in Florida becomes a piece of cake with Florida virtual phone numbers.
Florida telephone system
Being one of the most advanced countries in the world, the US telephone system is highly developed, and makes communicating with anyone anywhere easy and hassle-free. But international calling is expensive, and businesses outside the US find it difficult to offer effective customer service to international customers in Florida.
The North American Numbering Plan is applicable in Florida as well, and it has divided Florida into fifteen area codes. Some of the area codes in use are 305, 768, 754, 954, 321, and 850. While communication within the country and within Florida is extremely easy, businesses use Florida virtual phone numbers mainly to communicate with international customers.
A Florida phone number usually has 10-digits and in some cases there may also be 11 digits. In this case, the 11th digit will be a prefix '1' that is used for inbound international dialing. The US is one of those countries with the same country code and national direct dial code.
Why use Virtual Numbers in Florida?
Virtual numbers are highly advantageous to both business and customers, because they combine the benefits of both local and international numbers. Since they are charged at local rates for the caller, the customers do not hesitate to contact you with their complaints and feedback.
Virtual numbers help businesses build a favorable image that is highly effective in bringing in more sales and profits. What makes Florida virtual phone numbers truly unique is the fact that you do not need to have a physical address Florida to be able to use virtual telephone communication.
With the high costs of running a business, it is often difficult and impractical to maintain offices or call centers in a different region or country. With virtual phone numbers, you can skip this expensive investment while still enjoying the benefits of international calling.
These numbers can be accessed from any public phone, landline, or mobile number in Florida and can be routed to any landline, mobile, or call center in any country. Florida virtual phone numbers are a useful tool for any business.
How it works
Virtual numbers are an online service. There is no need for any additional hardware installation or investment. Calls in coming to your Florida virtual phone numbers can be routed to any landline or mobile number in your office or call center. These virtual phone numbers can forward inbound calls from Florida to a single region or country through a PBX system. Along with basic call forwarding features, there are also advanced customization options that simplify your business communication needs.
Some of these options include selecting multiple numbers to forward incoming calls to, creating a schedule for inbound calls, and recording calls for later use. Since this whole process—from subscription to installation—takes place online, it is child's play to set the system up and have it running within a few minutes.
Florida is not just a land of pristine beaches and a happening entertainment scene. It is also a hub of business opportunities, and virtual phone numbers for Florida will bring you closer to your customers, clients, and partners in Florida. It will also save you money in international calling. Come to Global Call Forwarding and talk to call forwarding experts to know more about Florida virtual phone numbers.