Advantages of Miami Virtual Phone Numbers
Ease of establishing a business presence: Using a Miami number lets you connect with callers in the Miami metropolitan area (the fourth-most populous metro area in the United States) on their terms. Miami callers are more likely to pick up the phone if the call originates from a local number. For businesses, all you have to do is subscribe to a service provider that offers Miami virtual numbers, like Global Call Forwarding, and your business — which can be based in another location of the United States or in another country entirely, which meets customers in the middle. Callers who may not have the ability to reach your business via long-distance calling can call your local number and conduct business, which facilitates easier communication; something your customers and clients will certainly appreciate.
Cost Efficiency: Using virtual phone numbers as part of your business strategy is one way of simplifying communications. They make it more affordable for your business to operate internationally, and they do so without accruing large charges. For customers, they aren't charged; instead, your business pays for the subscription, availing them convenience and savings.
Options for Hardware: Have you already set up a call center for your organization? If so, using Miami virtual phone numbers can adapt to your preexisting hardware and devices that your business already utilizes everyday. Miami virtual phone numbers do not have to be used with any specific devices or hardware, which gives your business a very easy ability to maintain communications without being tied to a specific device. Any device your business already uses is fair game, including smartphones, desktop computers, laptops, tablets, and even traditional landlines. Overall, this freedom can reduce company overhead and incompatibilities that get in the way of prosperous functioning.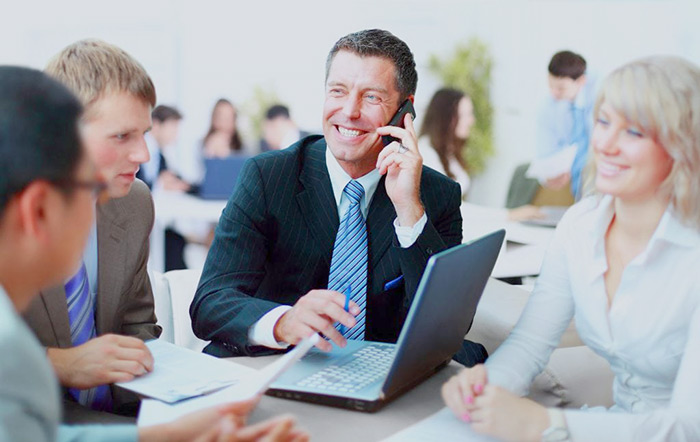 Examples of Using Miami Virtual Phone Numbers
It's one thing to understand how Miami phone numbers can be used in principle, but it's another to see how businesses can utilize them. Here's an everyday example about how Miami virtual phone numbers can expand your business:
Suppose your West Coast-based company has been trying to decide whether it should expand into new markets of customers in Miami. The old method of surveying the market doesn't seem to work for your business, as you can't be entirely sure which companies are your direct competitors; additionally, your business is a startup and needs to keep as much capital as possible. In other words, setting up a subsidiary office in Miami to just "try out" the market is too risky. What should you do?
By using virtual phone numbers for Miami, you can "shadow test" the market by purchasing Miami virtual numbers through a service provider and advertising the number on your marketing materials and website.
Once a significant portion of customers contact your business, you can decide whether setting up a Miami base is worth it.
Best of all, it will cost substantially less than leasing office space in one of the more expensive markets in the United States. And a reduction in business expenses is something that any business owner can enjoy!
Contacting Global Call Forwarding for Miami Virtual Phone Numbers
By now, you are probably considering using Miami Virtual Phone Numbers for your business to capture Miami markets. Luckily, the easiest way to start integrating them into your business model today is to begin working with Global Call Forwarding, a leader in virtual communications around the world. From the most basic of services to full-fledged enterprise solutions, contact Global Call Forwarding today to learn more about our services or call us at +1 (561) 908-6171.