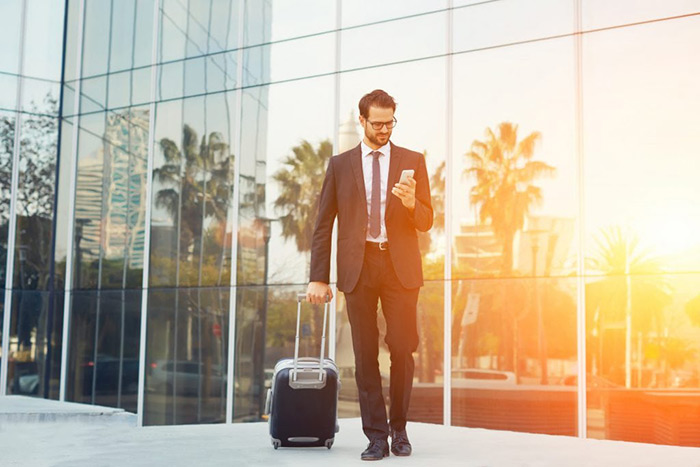 Located at Florida's southernmost tip, Miami is an international city, and it is fast becoming a hub for businesses in all sectors due to its location and international presence.
Doing Business in Miami-Dade County
If you've been doing research into expanding your company to Miami-Dade County, you're already aware that it is a thriving multi-cultural community with abundant opportunities for entrepreneurs. Whether you're a start-up or an established business, you'll also soon realize that expanding to Miami could be costly. You will need to meet the state and local requirements for business owners. This means getting the appropriate permits, licenses, and registrations before you can even open for business. As well as the expenses involved, these processes can also take up a lot of time; time in which you could be making more sales.
Why Your Business Needs Miami Phone Numbers
The United States is an important market for your business's expansion, especially if you are already located there. However, you don't have to relocate to Miami to take advantage of the excellent economic scene. You can have all the benefits of a physical office there without the expense of moving. How? With virtual Miami phone numbers.
If you haven't heard of virtual Miami phone numbers, it's about time you did. Virtual phone numbers provide a cost-effective and efficient way for business owners – even start-ups and small businesses – to expand. As well as virtual Miami phone numbers, virtual phone numbers are available for all other U.S. states and throughout the world.
With virtual Miami phone numbers, you can work from a virtual office wherever you are located, and still have the benefit of a local or toll-free Miami number. This means your Miami clients will be confident that you are a local business – they will never know it's a virtual number.
More About Miami
Its Cuban influence is reflected particularly in Little Havana which is lined with cafes and cigar shops. On Miami's barrier islands you will find Miami's South Beach, home to the famous Art Deco houses and white sand beaches. Because of its ocean setting and mild climate, Miami is one of the most exciting tourist centers in the world. Miami is divided into four quarters which are intersected by Flagler Street. The quarters are known as Northeast, Northwest, Southeast, and Southwest.
Industry in Miami
Miami's economy has always had a solid basis in tourism. Until relatively recently, the city only came to life during winter and was dormant for the rest of the year. Nowadays, tourists visit the city year-round. Although tourism is the main industry in Miami, trade is also an important sector of the economy. The city's proximity to the Caribbean and Latin America afford it easy international trade with those areas.
Hence the reason it has become such a booming business center, with hundreds of businesses opening up offices there due to the strategic location.
Miami's international trade infrastructure is widespread and varied, and having Miami virtual numbers can be an excellent way to make your company's presence known in this area. Miami International Airport is America's number one airport for international freight and third most popular for passengers. The Port of Miami also contributes over $7 billion dollars to the city's economy. Another growing sector of the city's economy is banking. Miami has approximately one hundred commercial banks, foreign bank agencies, thrift institutions, and Edge Act banks situated in the downtown area.
Goods and items produced in Miami include books, textiles, pharmaceuticals, medical equipment, furniture, plastics, light manufactured goods, aluminum products, transportation equipment, cement, electronic components, and agricultural produce such as citrus fruits, beans, avocados, and tomatoes.
How to Get Miami Phone Numbers
You're just minutes away from getting and using your virtual Miami phone numbers. Choosing Global Call Forwarding as your virtual Miami phone numbers provider will also give you a suite of advanced services including:
Freedom to have your calls directed to wherever you are
The option of local, toll-free and international toll-free numbers
Advanced Interactive Voice Response
The ability to always catch your calls with Failover forwarding
Sequential forwarding to a list of phone numbers of your choice
Forward fax which delivers faxes directly to your email
Business today is more competitive than ever before. You can't afford to lose business because your company can't keep up with your American and overseas competitors. Wherever your business is, without virtual Miami phone numbers, you will be putting your company at a significant disadvantage which will cost you in terms of growth and sales.
Choosing Global Call Forwarding for Virtual Miami Phone Numbers
Since 2007, Global Call Forwarding has been a world leader in providing virtual Miami phone numbers and virtual numbers throughout more than 150 countries. Over the past two decades, we have supported many large multinational companies, such as IBM – Merge Healthcare, Novartis, and Cisco.
Whether you choose Miami phone numbers or virtual phone numbers for another country, all our numbers are local and/or toll-free. We also provide support services 24/7. You can count on the fact that someone will be there to help you, whenever you need it. Call us today to find out more about implementing Miami virtual phone numbers.