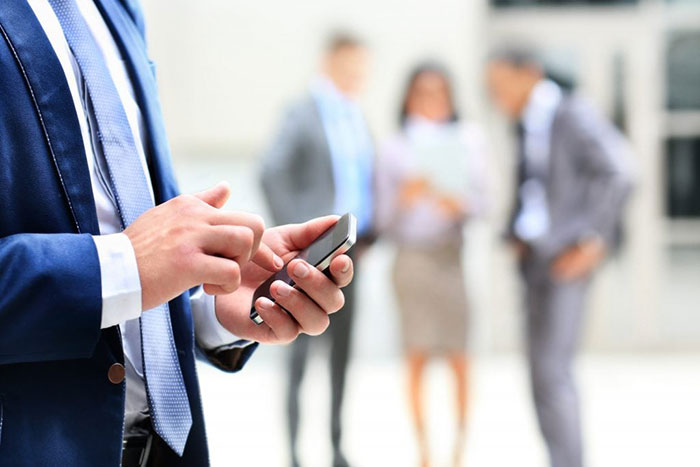 Fort Lauderdale is a thriving city known for its luxury appeal and breathtaking beaches. While millions of people visit the state of Florida to experience the exciting nightlife and entertainment, many travel to Fort Lauderdale to relax and enjoy cultural attractions within the city's historical museums and nature preserves.
While there is no shortage of attractions and natural scenery to appreciate in Fort Lauderdale, entrepreneurs and business professionals cannot overlook the opportunities that exist for expanding their companies, connecting with investors, and building profitable partnerships.
The ongoing growth of the city is evident in the numerous real estate development projects that can be seen throughout Fort Lauderdale to support the steady influx of businesses and residents. If you're considering doing business in this area, Fort Lauderdale virtual phone numbers will allow you to avoid the costs of relocating while providing you with access to the local business market.
With so many properties available (and new properties on the rise), securing an office space won't be difficult when you relocate. You'll also have numerous options available if you need to arrange local business conferences.
Fort Lauderdale Is a Top Destination for Trade
Fort Lauderdale's location and infrastructure make the city especially valuable for investments and trading. For companies trading by ground, Fort Lauderdale is convenient because of its highway systems and roadways that conveniently connect the city.
For trading by sea, Fort Lauderdale offers importing for businesses that extends to Latin America and the Caribbean from Port Everglades. Port Everglades is one of the most famous seaports in the United States, trading millions of petroleum products and miscellaneous cargo.
Trading is so profitable within the region that there are 25 foreign trade offices just in South Florida. By using your Fort Lauderdale virtual phone numbers for trading, importing and exporting on behalf of your company will be easier and will result in international success.
Streamline Your Business Operations
Fort Lauderdale's workforce has some of the most impressive workers in the state of Florida. In fact, CNBC rated the city's workers as third in the state for their skills and professional aptitude. With your Fort Lauderdale virtual phone numbers, you can connect with this workforce to help with your business operations.
Small business owners must find a way to communicate with customers without using expensive equipment, making virtual phone numbers one of the most popular options for entrepreneurs as they seek affordable ways to get their startup off the ground from a distance.
Fort Lauderdale virtual phone numbers work over reliable VoIP systems through the internet to provide flexible options that will equally benefit business owners and callers. Using these numbers allows entrepreneurs to effectively multitask because they aren't confined to an office to make and receive phone calls, giving them the freedom to handle tasks and speak with incoming callers from various locations. Records can also be saved on the go because voicemails and faxed documents can be delivered to your email for easy access.
Highlight Your Professionalism with Fort Lauderdale Virtual Phone Numbers
If you're working with remote team members in various locations, your Fort Lauderdale virtual phone numbers can serve as points of connection for business meetings and other work-related calls. Depending on the time zones of your employees, you can schedule workers to accept customer calls at hours during the day and night in Fort Lauderdale.
Callers in Fort Lauderdale expect a personalized experience when speaking with a business owner and company representatives. Set up personalized greetings and voicemails to direct callers to the appropriate departments. If a call goes to voicemail, enable your notifications to inform you so that you or your staff can return all calls promptly. These features will not only satisfy customers, they will lead to brand loyalty, inspiring consumers to refer others to your business using word of mouth, social media, and online reviews.
To be memorable in Fort Lauderdale, you'll need to be creative when marketing. Because so many businesses are in operation in the city, remembering random phone numbers can be difficult for potential customers. You can use vanity phone numbers to pair with your Fort Lauderdale virtual phone numbers using a word or slogan that is easy to remember. This is an effective way to reach customers while showing that your business is modern and fun. Marketing with your Fort Lauderdale virtual phone numbers will also keep track of your incoming callers and help you to analyze your marketing campaigns to determine what needs to be done differently.
Fort Lauderdale virtual phone numbers will give you the tools you need to show customers you value their time. Dropped signals during a business call can make your company seem amateur and can be an inconvenience to busy callers. Your virtual phone numbers will further highlight the professionalism of your company by keeping a stable connection between you and your callers at all times.