Everything we do now revolves around the use of our phones or laptops. We search for information, news, restaurants, services, and even find new people through this virtual web. But what the internet does best is connect us all with its ability to enable easy and comfortable communication. First with texting, then with video calls, and now, we have the ability to call phone from computer as well.
Benefit Of Using Virtual Numbers
The next time your network coverage is down when traveling, you can make a virtual call straight from your computer. All you need is a virtual phone number with outbound calling, and Global Call Forwarding can help with that.
How To Get Outbound Calling?
To start making virtual calls, the first step is to get a virtual phone number by browsing Global Call Forwarding's available plans and signing up.
Sept 1: Visit Global Call Forwarding and select your new number, then enter the destination number. This is available on this page at the sidebar, or on the virtual phone numbers page.
Step 2: Select a plan, select their optional features, and complete the checkout. Make sure to select "Outbound Calling" during the checkout process.
Step 3: After signing up, a customer service agent from Global Call Forwarding will contact you within 24 hours to complete the process.
Step 4: Once your account and number are set up, log into the Control Panel.
Step 5: Select 'Outbound Calling' at the left-hand corner of 'Account Overview.'
Step 6: In the first column on the left, you will see your PIN number.
Step 7: Select your line. Under the 'General' tab, make a note of your Line Password.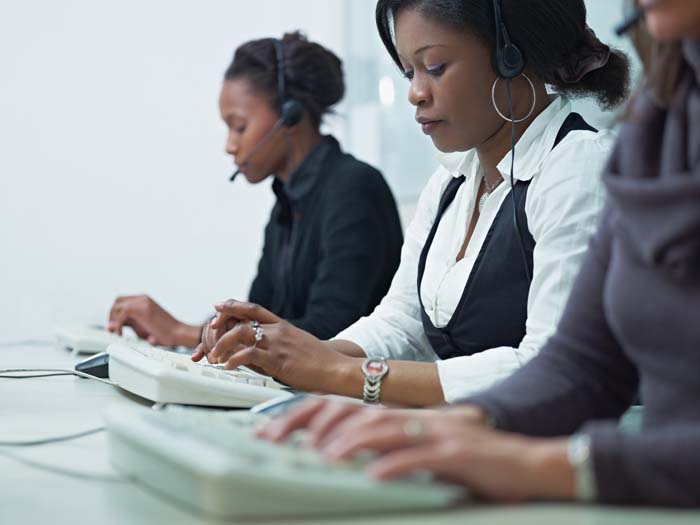 Call Phone From Computer With Zoiper
Outbound calls through the internet are becoming increasingly popular because of their great speed and quality connection. Zoiper is a softphone application that allows users with a VoIP connection to make calls through any device. Here are the steps to follow for using Zoiper to make phone calls via computer:
Step 1: Follow the Outbound Calling instructions and download Zoiper for Windows or Mac. Other options available are X-Lite, MicroSIP, and Phoner.
Step 2: To log onto Zoiper, enter your Outbound Calling PIN as the username and Line Password as the password.
Step 3: For 'Domain,' enter 'mysipaccount.net.' This is the Global Call Forwarding domain name.
Step 4: Go through the rest of the login process and once your account is ready, you will be able to call phone from computer.
Calling Virtually
Open the Zoiper desktop app, locate the dial pad on the top left, and enter the number you wish to call. You are now making virtual calls from your computer!
More Useful Features
Your calling experience can be made more comfortable and professional with additional features such as Call Recording, Call Transfer, changing your Caller ID, and more.
Receiving Calls On Your Computer
Having a virtual phone number not only allows you to call phone from computer but also lets you receive calls on your computer. To do so:
Step 1: Select 'Call Forwarding' from the left-hand corner of your Control Panel.
Step 2: Locate your line. Click 'Call Forwarding Action' and enter 'SIP:[your Outbound Calling PIN].' For example, if your Outbound PIN is 4572694, then enter 'SIP:4572694' in 'Call Forwarding Action.'
Step 3: Once you make the changes, click 'Apply' and then 'Save.' Now, you are ready to receive calls on your computer.
Why Change Your Caller ID?
Many people have a cell phone or home answering machine that can detect and display an incoming call's caller ID. When contacting a customer in a different country, it helps to display a local number on their caller ID. This feature can help your business gain a virtual presence and keep different businesses separate and organized. To change your caller ID on your virtual number, follow these simple steps:
Step 1: In the Control Panel, select your phone line in 'Outbound Calling.' Under 'General,' you will see your current Outgoing Caller ID.
Step 2: To display your Caller ID as a number from a particular country, choose the desired line from different lines available.
Step 3: Once you make the changes, click 'Apply' and then 'Save.'
Start Making Calls From Your Computer
Virtual phone numbers make business communication much more accessible by providing yet another way of finding and maintaining leads and clients. As the world becomes more digital, it is necessary to keep in touch with new features and services available. This way you can ensure you are doing the best for your business and your customers. Sign up for Outbound Calling with Global Call Forwarding today or contact us for more information on how virtual calling can benefit your business.