Have you recently been called by a number starting with 855? If you have, perhaps you're wondering if an 855 number is the same as a toll free number. Or, maybe you're wondering if you can use this prefix for your own toll free business phone number. Find out more about this relatively new phone number prefix. And, how to get a vanity phone number that starts with 855 for your own use.
What is an 855 Number?
Is 855 toll free or is it an area code for a specific region? Well, the answer is that all 855 phone numbers are toll free numbers. In reality, they're used just like other toll free 1-800 numbers. So, they're free for people to call. And, those who use them typically purchase from a telecom company that carries them. Likewise, this includes custom 800 numbers from vanity number providers.
People use toll free numbers for many reasons. All in all, they're a great outlet for providing a freeway for consumers to call businesses. Plus, they provide an affordable way for businesses to offer memorable, personalized, and credible phone numbers.
When was the 855 Number Created?
For many decades, 800 numbers have provided callers with an economical way to reach businesses by phone. As a result, it isn't possible for toll free numbers to exclusively have the 800 prefix. Over the years, new 800 prefixes have been established to increase the number of toll free numbers available. Of the seven 800 toll free prefixes to choose from, 855 is one of the most recent (introduced in 2010). Only the 844 toll free number prefix is newer.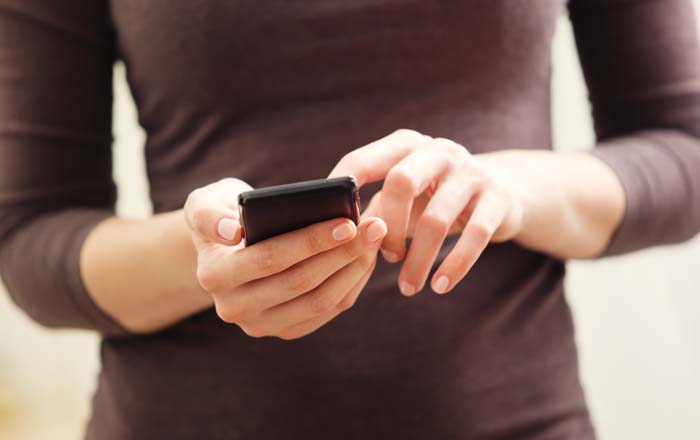 6 Benefits of Using an 855 Number
If you have a business, you can purchase your very own vanity 800 numbers. This way, you can take advantage of all the benefits of a toll free number including:
1. Customization
You can set up your 1-855 number with any 7-digit phone number available. This allows for great customization. Therefore, you can establish a phone number that's relative to the alphabetic symbols on the telephone keypad. For example, if you have a towing company, you can choose a number like 1-855-869-2277. This number associates with the alphabetic symbols on the telephone keypad, TOW-CARS. When you choose an 855 number that translates into words, you give your customers an easy-to-remember number. This way, they'll keep your number in mind and more likely to call you when they need your services or products.
2. Credibility and Reliability
Toll free numbers are typically associated with credible companies. Think about it; would a spammy business offer customers a free way to reach them? And, foot the phone bill themselves entirely? No, they wouldn't. So, giving your business an 855 toll free number is a great way to build credibility instantly.
3. Wider Reach
Because toll free numbers are national, they give your customers a free way to reach you from anywhere in the country. This expands your business phone line reach substantially if you're currently using a local number.
4. Toll Free Means Free
Overall, the best benefit of having a toll free number is offering a free way for customers to reach your business. When you provide a free way for people to reach you, you're likely to have more people calling. And, when more people call you, you have more reasons to sell your goods and services. Plus, you give your business a better way to offer customer service solutions. After all, no one wants to have to pay to call a company – especially for customer service needs.
5. Become Easier to Reach
A customer-business connection is crucial for business growth. If customers have trouble reaching your business, they will look elsewhere. By using an 855 toll free number that is nationally recognizable and reachable, you make it easier and free for customers to call your business for inquiries and customer service.
6. Improve Brand Awareness
By using a toll free number, people from the country or state can contact your company without worrying about incurring long-distance charges. You can advertise this number across the country through billboards, emails, social media platforms, and more. This increases brand awareness and visibility as more and more customers learn about your business. If you want to brand your business identity to your target market, you may even consider vanity numbers for marketing.
How to Get a Phone Number for Your Business
If you're convinced that an 855 toll free number is what you need for your business, you need to determine how to get one. Overall, there are many ways to get toll free numbers. For example, toll free number brokers and even your current business telephone service provider. However, these service providers may involve unexpected fees, inconvenient set up times, and unexpected hurdles. So, if you're looking for an easy, affordable way to implement toll free numbers into your business, consider virtual toll free numbers from Global Call Forwarding.
Get Your Toll Free Number Today
Global Call Forwarding offers toll free numbers from all 7 of the toll free prefixes. If you're interested in purchasing your own 855 number, learn more about toll free numbers on our website. And, contact us to tell us more about your toll free number needs.
Related
Is an 877 Number Toll Free?
888 Meaning and How To Get an 888 Number