Happier customers will stay loyal to a business for a longer period of time. Therefore, these same customers are also more apt to spending money with your business and referring your products and services to others. Communication is at the core of every great customer experience. The SMS forwarding feature allows you to make connections with customers in a simple, quick, and effective manner that is convenient for your customers. So, this helps to increase customer satisfaction and retention.
What is SMS to Email Forwarding?
SMS forwarding allows businesses to receive incoming text messages from customers in email format. This service feature helps businesses to become more accessible to their customer base by offering another way to communicate effectively and efficiently.
How Does SMS Forwarding Work?
SMS to email forwarding works by sending incoming text messages to a specific email address. For example, a business owner will purchase an SMS enabled virtual phone number to receive text messages from select countries. Next, incoming SMS content is quickly and conveniently forwarded in email format along with the sender's caller identification information.
Advantages for Businesses Who Use SMS Forwarding
A business will incorporate the feature to forward all SMS messages to email automatically. Some of these advantages include:
An additional option for mobile communication between the business and the company's clients and customers.
A business owner can easily update the email address where messages are sent if needed.
Virtual numbers with the SMS feature receive incoming texts directly to an email inbox.
This feature is another way to stay up-to-date with mobile-friendly trends related to communication.
Empowering your customers with an additional option to reach out to your company.
Because email is mobile, you can receive SMS messages forwarded to email anywhere.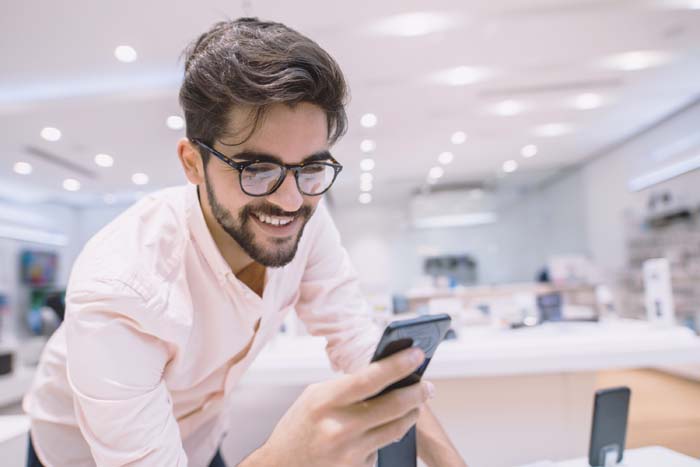 Speed and Convenience
Many factors contribute to great customer service. Likewise, speed and convenience are among the most important. Each of these impacts the customer relationship with the business and, ultimately, customer retention and value. Speed and convenience go hand-in-hand. A business owner's customer service strategy should reflect both of these characteristics. SMS forwarding of messages is an excellent way to accomplishing this.
Ongoing Customer Engagement
Every business owner aims to keep the company's customers around longer and increase their value. However, to accomplish this, you have to give them a reason to stay. SMS messages are great for sending reminders and friendly updates. Customers can reply to you and their messages go straight to your email inbox, allowing you to quickly and easily attend to whatever they are saying. That is a good business practice!
SMS Forwarding For Virtual Phone Numbers
Virtual phone numbers work perfectly with the text forwarding feature due to the overall flexibility and mobility they provide. A business can purchase individual virtual phone numbers for individual tasks and departments, allowing the business to handle incoming texts in a more organized manner.
How Do I Get SMS to Email Forwarding For My Business?
Setting up SMS to email forwarding is a quick and easy process. A business owner just has to purchase a virtual phone number from a reliable provider, such as Global Call Forwarding, and then request to connect the SMS forwarding feature. It's as simple as that. 
In Closing
Recent studies indicate that many customers prefer using text messages to communicate over a phone call or face-to-face. A business owner provides an easy-to-reach virtual number to customers while having the text forwarding feature in place. This is an extra route to support relationship building with customers by providing quick responses to inquiries, feedback, and any other information your customers need. A business owner is able to access all SMS information, such as date, time of day, and content through their control panel. Using this feature for relationship building and record-keeping helps to solidly support business success. If you'd like to have the forwarding SMS to email feature, call us today at 561-908-6171.