For decades, medical professionals have relied on medical answering services to provide after-hours telephone support to their patients. Many medical offices even use answering services during office hours, to allow their staff to focus on patients while a virtual receptionist handles incoming calls. As a result, a great answering service adds value to medical practice. With that said, there are many things to keep in mind that separate a medical answering service from other types of answering services.
Why Start a Medical Answering Service?
Medical providers give countless hours of care to their patients each week, but their work doesn't stop outside of office hours. Therefore, patients often turn to the phone for questions and emergencies after business hours. Even during business hours, medical care providers are seeing patients and juggling phone calls. This is not optimal.
A well-run call center helps a medical practice increase efficiency, improve patient care, and reduce overall costs. This fulfills the ultimate goal of every patient-focused, growth-oriented, forward-thinking medical practitioner today. This type of business provides much-needed support to medical practitioners. Patients benefit from the support given to their doctors.
Services Your Medical Answering Service May Provide
Services offered may include:
Answering incoming calls
Giving responses to general questions
Transferring calls to a staff member, as needed
Handling new patient information
Scheduling appointments
Ensuring the medical practice is HIPAA compliant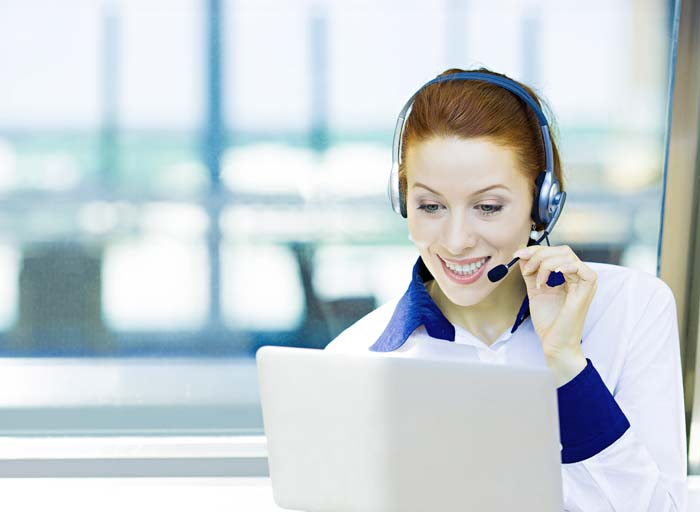 Hiring Highly Trained Staff
The cornerstone of a medical answering service is its staff. A business owner must continuously invest in training and workforce development to ensure every call center agent responds, empathizes, and engages with patients in the most effective way. Medical answering service staff will handle sensitive information. A business owner must ensure the staff is highly trained and training is supplemented regularly. These are critical aspects to this type of business.
Customer Service is Important
You may not think of serving patients as customer service, because you are not selling a product, per se. However, the truth is that the principles of great customer service very much apply when dealing with patients. Communication skills are extremely important. Medical answering service staff should aim to always interact with patients in a friendly, helpful, and positive way. Pay close attention to things like the length of hold times as this is also a great way to ensure patient satisfaction. The goal of a customer service agent is to exceed expectations with patience, attentiveness, knowledge, time management, and the ability to read the needs of customers and fulfill those needs.
HIPAA Compliant Standards for Business
HIPAA is the Health Insurance Portability and Accountability Act of 1996. Several aspects of HIPAA relate to doctors, their medical practices, and the care of their patients. The key element concerning HIPAA and medical answering services is protected health information (PHI). Medical practices and their service providers must safeguard protected health information at all times. PHI requires secure storage and secure transmission, as well.
Under HIPAA, a medical practice is what is referred to as a covered entity or CE. The medical answering service is a business associate (BA). Both the CE and BA must adhere to HIPAA regulations. The fines for not adhering to HIPAA regulations are significant. Being HIPAA compliant is extremely important for a medical answering service's credibility.
Cost Savings Provided to Medical Practitioners
We have all heard the saying time and time again – "time is money." Every minute that a medical practice staff member spends on the phone is a minute that they could have devoted to more important tasks. Taking care of patients is always the most important task of a medical services provider. Medical answering services help medical care providers to refocus attention from phone calls to patients. You can also provide service 24 hours a day, 7 days a week. A 24/7 response time ensures a call is never missed and this helps patients feel they always have the attention they need.
By outsourcing duties related to inbound calls, your answering service will help medical service providers reduce employee costs, increase efficiency and profitability, and reduce potential liability by being HIPAA compliant.
Best Communication Systems for a Medical Answering Service
A business owner starting a medical answering service will most likely start small and grow over time. You may think you have to invest in heavy-duty telephone equipment and the installation of numerous phone lines. Though that is always an option, there is a much simpler and cost-effective way to go about setting up communication systems. With advances in technology, virtual phone numbers have been in place for some time now, and they are quickly becoming more widespread.
A  business owner can avoid the cost and hassle of equipment by using virtual phone numbers. Virtual phone numbers also offer mobility and cost savings that surpass traditional phone lines. In the case of an emergency, such as a weather-related incident or power outage, an off-site medical answering service acts as an emergency phone system and is extremely helpful.
Where to Buy Virtual Phone Numbers
Virtual phone numbers allow for medical offices to provide a phone number for their patients and calls to that number are easily forwarded to the number of a virtual receptionist. With virtual phone numbers, a business owner modifies call forwarding numbers quickly and easily. You can also opt for other features, such as adding phone extensions, time of day routing, and call recording. Features such as these will help your medical answering service run more smoothly and efficiently.
With time of day routing, you may have a virtual receptionist in another time zone answer the calls at certain times of day or night. This is the typical solution when providing around-the-clock service.
Call recording acts as a tool for quality control and training purposes. A business owner can go back and listen to how certain situations were handled. Call recordings provide valuable insight, specifically in regards to the handling and processing of calls.
When dealing with information as sensitive as medical records, it is important to keep the medical practice safe. Calls made through an answering service that records calls helps to provide accurate and irrefutable records whenever needed.
In Closing
The sheer fact that you are handling the important personal information of patients makes this service stand apart from other answering services. Doing your research will help you to prepare to offer your services with excellence.
The benefits you bring to a medical provider with your answering service will help to create a more satisfying patient experience. It will also help medical caregivers to do their job to the best of their ability. A medical answering service represents a win-win for everyone involved.