Medical answering services can do a lot for your medical practice. Employing a trusted medical answering service will allow your staff to focus attention on patients rather than on calls. Many features are particularly helpful for small businesses using a medical answering service. Read on to learn more about them.
What Does a Medical Answering Service Do?
A medical answering service will handle incoming calls for your practice with a high level of attention to detail. Medical answering services will also ensure that you are meeting HIPAA standards to protect client data. Using the service can free up the time of your staff and save you money on hiring a receptionist. Using the service will also help to ensure your patients feel valued.
How Do I Know if My Business Will Benefit from Medical Answering Services?
Below are some questions to ask yourself in considering whether you need the help of an answering service for your practice:
Does your medical practice have a difficult time keeping up with incoming calls?
Does your office have a backlog of voicemail messages on a daily basis?
Are you repeatedly receiving "voicemail is full" warnings from your phone system?
Is your office taking time from patients in order to answer phone calls?
Is your office having to allow the phone to ring for long periods before answering calls?
Have you been considering hiring staff to manage your call volume?
If your response to any of the above questions is "yes," then a medical answering service could be a very smart move for your practice.
How Does it Work?
With a medical answering service, incoming calls to your practice are routed to a remote receptionist. Virtual receptionists handle all types of inquiries your practice receives. This can include questions regarding office hours and location. Receptionists can also schedule appointments, manage new patient information, and forward emergency calls. If a caller needs to reach someone in your practice immediately, the virtual receptionist can forward the call to the specific person. Receptionists can handle calls to your practice 24/7, which is very important for a medical practice.
There are many other tasks that answering services can handle that will help your small business practice grow.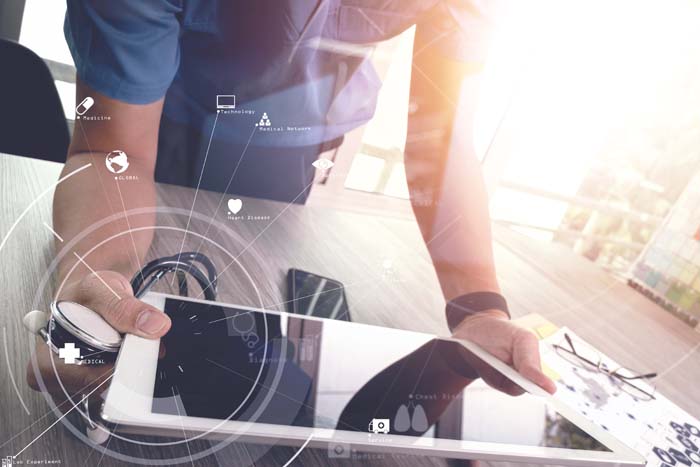 Virtual Phone Numbers for Medical Answering Services
Using virtual phone numbers for medical answering is a no-brainer. Your receptionist is virtual and you don't need to be tied down to a landline, so this is the ideal choice. Using virtual phone numbers also allows you to stay mobile in case you need to switch your answering service to another location.
Features to Ensure the Call Center Runs Smoothly
There are medical answering service features that will help your practice thrive. Some of these include:
Call forwarding: to be able to use a phone number for patients, but have those calls forwarded to the virtual receptionist
Extensions: to be able to route calls to the intended parties as needed
Call recording: to ensure quality assurance and for training purposes
Sequential forwarding: so that calls are answered in the order received
Time of day routing: in case you are using virtual receptionists in different geographic locations to answer calls at different times of day
The use of a medical phone service for your practice could make your office run much more smoothly. If you can run the office more efficiently, more attention can be given to patients. Considering a number of medical answering service options for small businesses is also a must. Many features will complement the service and, ultimately, support the success and growth of your practice.