If you have an active sales team, you know how offering any advantage to exceed your competition is crucial. Cutting edge technology – particularly VoIP — can be just what is needed to step up your sales game, for more profits and better overall efficiency.
So, if you are wondering how VoIP service from Global Call Forwarding can change how your sales team performs, we will explore such topics, including:
More Efficiency with Directories
VoIP Supports Remote Work
Taking Advantage of Add-Ons and Functionalities
Scalability
Variety of Phone Number Options
More Efficiency with Directories
The more efficient you can make your sales team, the better they can perform. Conclusion: Your business performs better. By including VoIP into your sales model, you gain access to a number of features that can boost your sales team's efficiency. And instead of the hassle of dealing with redundant calls, you can use a directory system known as a PBX, or Private Branch Exchange. Aided by VoIP, inbound callers can be met with an automated service that allows callers to self-direct their inquiries.
For instance, callers that simply want to know your business hours can find that information by dialing through the directory. This saves time the time of your sales personnel that would otherwise be lost. Similarly, you can create direct extensions to your sales personnel so that recurring clients don't have to be transferred on follow up calls.
VoIP Supports Remote Work
For your sales personnel, they may be on the road for extended periods of time. Working out of the office can be tricky, where sales personnel may be reluctant to give out their personal phone numbers. However, VoIP's routing capabilities change this, enabling your team to use virtual phone numbers to call important clients as needed.
And for those sales members that work better on their own, VoIP can reroute calls directly to your salesperson's device. This can be a godsend for sales personal that may be feeling "under the weather" after wining-and-dining important clients to close deals.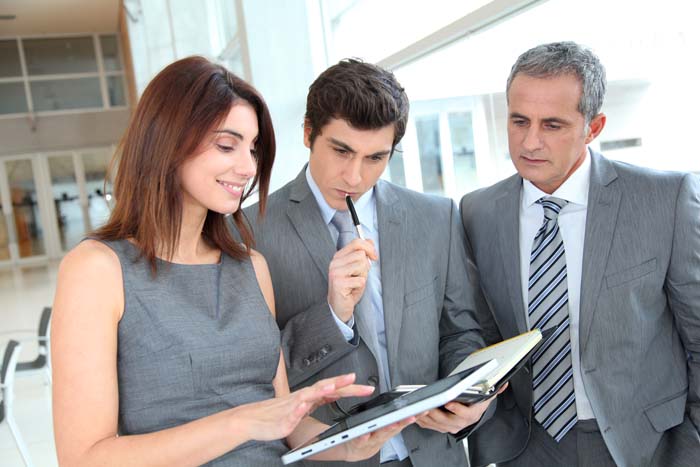 Taking Advantage of Add-Ons and Functionalities
Furthermore, VoIP service is part of evolving technology trends due to the integration and advancements in cloud computing. As the cloud evolves, so do the capabilities that VoIP can offer your sales team. Global Call Forwarding offers a number of these developments as add-ons and built-in functionalities designed to streamline your telecommunications. These include:
Time of day routing: Automatically routes calls to different destination numbers depending on the time of day that a call is received. This can help establish a positive work-life balance, particularly when your sales team seems overworked
Call recording: This add-on enables you to store and review recorded calls made with your sales team. Call recording is essential for most industries, as it can help with liability issues, miscommunications, employee training materials with direct examples, and so forth.
The Scalability You Need
VoIP enables your business to scale as its needs grow and you find better ways of processing increasing numbers of clientele. Therefore, by choosing Global Call Forwarding, you can scale by choosing different payment options as your usage increases. Therefore, this ensures that your sales team is never without open lines of communication.
Variety of Phone Number Options
As you may be aware, Global Call Forwarding offers a wide variety of phone numbers in over 150 countries worldwide. For instance, this includes countless cities and regions to access hyper-specific markets. Additionally, you can choose which type of phone numbers best suit your sales approach, including:
Toll free numbers
Local access numbers
Vanity numbers
ITFS numbers
UIFN
DID numbers
And much more
In Closing
Above all, VoIP offers a wealth of benefits that can drastically change your sales game for the better. For more information, contact Global Call Forwarding to get started today and reach new heights.