Of all the tasks that a professional finance company faces, marketing consistently proves to be the most challenging. Separating your company from the pack while ensuring that your company runs efficiently is the goal. This is where virtual phone numbers from Global Call Forwarding can offer numerous strategies to capture the best customers. In this article, we'll cover some of these marketing strategies for professional finance companies, including:
Raising Your Professional Image with Toll Free Numbers
Your finance company thrives on how well it can project a professional image to new customers and long-term clients. In fact, this is non-negotiable. After all, when money is at stake, an unprofessional image can make your customers unsure whether they should trust their financial future with your company.
Luckily, Global Call Forwarding offers the answer to this common problem facing your professional finance company: toll free numbers.
How Toll Free Numbers Can Enhance Your Company's Appeal
Toll free numbers immediately impart a professional aesthetic easily. Because your company is footing the bill for calls as the subscriber, customers inherently trust your company's integrity. Especially when it comes to solving their problems. Additionally, many professional organizations that deal with high-volume and high-priority clients use toll free numbers to appear more professional. Therefore, using toll free numbers imparts the same professionalism that those organizations benefit from. Third, toll free numbers give your company a type of "geographical agnosticism." This means that your company has made a conscious effort to appeal to a national (and international) audience. Simultaneously, geographical agnosticism can help avoid negative stigmas associated with certain areas of the country where you may be headquartered.
Achieving Localization with Outbound Calling
Have you ever received an unsolicited phone call, with digits on your caller ID reading something to the effect of "V482072508XXXXXX….?" If so, you've obviously not recognized the phone number as being familiar and probably didn't answer the call. Those unintelligible digits preceded by a "V" means that a company somewhere placed a call without a crucial element for using virtual phone numbers: outbound calling.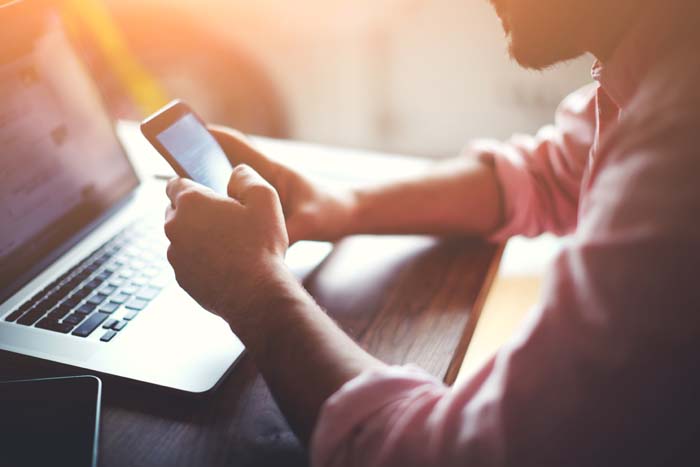 What is Outbound Calling?
In short, outbound calling enables you to reach customers with the digits of the virtual phone number that you subscribe with. Simply, this means when you use your virtual number to make calls, the actual digits will appear on caller ID's. For your professional finance company, this is extremely important, as you want a direct way to reach leads and clients.
Outbound calling enables you to reach customers even across international locations. For instance, if you wanted to reach customers in Dubai, having outbound calling enabled for your virtual phone number will ensure that a +971 number will appear on their caller ID. Therefore, if you're looking to market your finance company by cold calling new prospects, outbound calling is mandatory.
Gaining International Appeal
If you're looking to market your finance company, you're probably no stranger to capturing new markets abroad. Even if your company is headquartered in one of the financial hubs around the world (ex. Hong Kong, New York City, London), customers typically want to invest their money with domestic businesses.
Marketing with Virtual Phone Numbers
Luckily, Global Call Forwarding offers virtual phone numbers in over 140+ countries around the world. By offering domestic and international callers lines of contact that resemble those used in their country, you demonstrate that your company is ready to do business in their country/region.
This also helps alleviate anxieties about possible language barriers. After all, if your company has a non-domestic line, chances are your company has also taken the initiative to hire staff that can speak their language. Because virtual phone numbers instantly route calls, it is easy to market these phone numbers and then reroute calls to a call processing center. Once redirected, employees located in the same time zone and with the same language can transact and assist callers with their inquiries.
Conclusion: Get Marketing Solutions from Global Call Forwarding
So, if you're ready for marketing strategies for your professional finance company, consider subscribing with Global Call Forwarding. As a telecom provider for more than two decades, Global Call Forwarding has helped SMBs and large enterprises to achieve their marketing goals. Visit www.globalcallfowarding.com today to begin marketing your company more effectively with virtual phone numbers and related tech solutions!