Have you wondered how much your company could grow if you had additional, highly-skilled outbound calling assistance? A focused, outsourced team helps finance companies survive and thrive. So, if your company relies heavily on outbound calling, consider outsourcing to grow your sales force and sell to an increased number of high-quality leads without exceeding your budget.
Finance companies have taken a significant hit to their reputations over the last decade, which makes generating leads more challenging. As a result, generating leads is more necessary than ever. Using the services of an outsourced outbound calling team can take the pressure off the inhouse staff. Therefore, this gives them the time to focus on closing deals with prospects.
What is An Outbound Call?
An outbound call is a call initiated by a call center agent on behalf of a call center or a client of the call center. Likewise, outbound calls are typically made to prospective customers and focus primarily on sales, telemarketing, lead generation, and fundraising.
What Kind of Services Can An Outbound Call Center Provide for Finance Companies?
Services offered by an outbound call center may include:
Conduct surveys
Financial services appointment setting
Cross-sell or upsell existing customers
Lead generation
Credit card enhancement programs
When Should A Finance Company Outsource Outbound Calling
Whether you need to qualify inquiries from your existing lead sources or cold call a list of prospects, outbound call center agents make these calls for you. The scope of what outbound call centers can do varies as every client has different needs.
Data Security and Applicable Call Center Laws
Protecting customer data is a top priority. Improper data management can lead to non-compliance penalties for finance companies and it also erodes customer trust. Similarly, there are solutions for call centers to keep data safe without impacting performance or efficiency. Multi-level security tools can help protect data.
It is important to manage outbound calling centers in accordance with government and industry guidelines also. A business owner must ensure to remain up-to-date with all compliance matters.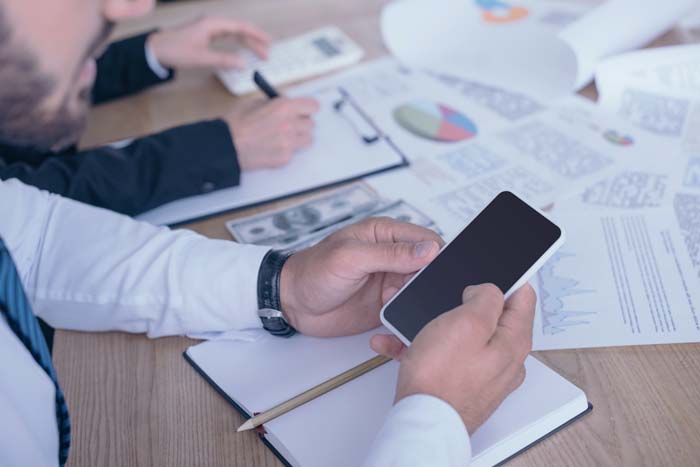 Tips For Bolstering Efforts of Outbound Calling Staff
These outbound calling tips will help you refine your approach and increase the number of leads and sales. Buyers are difficult to convince, especially in an increasingly competitive market. Understand your customers, fully assess their needs, and then approach them with your strategy. Similarly, here are some tips to keep in mind:
Be knowledgeable
Have confidence in your tone and abilities
Speak slowly
Maintain a natural tone of voice
Listen to the person you are speaking with
Make your conversation as interesting as possible
Stay prepared for objections and challenges
Develop a rapport
Use the name of the person you are speaking with
Repeat the words of the person you are speaking with
Customer Service
Above all, communication skills are paramount. Call center agents should always interact with customers and potential customers in a friendly, helpful, and positive manner. Therefore, you should keep hold times at a minimum. If you need more time to gather information for a customer, tell them you will call them back. And, absolutely follow through! Ultimately, the goal of a call agent is to exceed expectations with patience, attentiveness, time management, and knowledge.
Communication Systems and Virtual Phone Numbers
Outbound call centers are best served by the use of virtual phone numbers. Most importantly, virtual phone numbers offer mobility and cost savings that are beyond traditional phone lines. With virtual phone numbers, a business owner modifies call forwarding phone numbers quickly and easily.
The call recording feature helps with quality control and training. As a result, recorded calls are later played back to demonstrate the proper or improper way to handle specific situations.
When dealing with sensitive information, which is common for finance companies, the recording feature can help to provide accurate and irrefutable records if needed.
In Closing
In conclusion, outbound calling for finance companies can mean the difference between success and falling behind the competition. There are many aspects to look into the process of hiring or setting up a call center for finance companies. From proper training of staff to remaining compliant with government and industry guidelines, there is effort involved. The bottom line, however, is that the efforts are well worth it.