Developing a strong outbound calling strategy is a must for sales teams. This ensures your call agents feel empowered, your prospects feel engaged, and your calling campaigns are successful.
Outbound calling is typically used to reach out to prospective customers with a focus on sales and lead generation. Having a successful outbound calling campaign can feel a lot like a game of chess, with many factors to consider. The first step, however, is understanding what an outbound call is and then working to maximize your sales team's efforts.
What is an Outbound Call?
Outbound calls are initiated by a sales agent on behalf of the call center or a client, which the call center represents. Outbound calls are typically used for sales, telemarketing, and fundraising. Outbound calls are also referred to as "cold calls." This means a sales agent reaches out to prospective customers, targeting them to sell something or achieve another goal. Understanding what outbound calls are is just the first step in maximizing this tool.
Developing an Outbound Calling Strategy For Sales
The best thing you can do for your business is to go in with a clear plan. Effective marketing campaigns are typically laser-focused on end goals and start with a well-defined strategy. These strategies can always be modified as your business grows and changes. A few tips for developing an outbound calling strategy for your sales team include:
Specify your goals (sale of a product or service, set up an appointment, etc.)
Define key performance indicators, so you can measure the success of your strategy
Decide whether or not to use scripts to ensure consistency and avoid mistakes
Remind your sales team to be natural and make the customer or potential customer feel valued
Research your market as best you can, so that you can better understand what they want and need
Have your sales team practice, perhaps through role-playing exercises
Go over ways to close a sale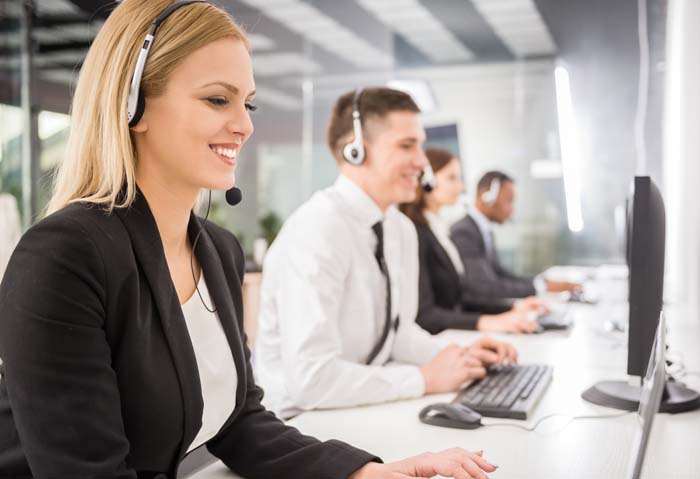 The Importance of Engaging Your Prospects
Engaging your customers and potential customers is the key ingredient in outbound calling for sales teams. Empowering your customers is at the core of this. Nobody likes to feel pressured or tricked into doing something. People generally like to discover new methods that address issues or needs that they have. Acting as a partner in this discovery portion helps you to build long-lasting relationships with your customers. Ways to engage prospective customers and retain existing ones include:
Make them feel important
Identify their core values, which shows you care about them enough to do your homework and determine what those values are
Stay calm, steady, and confident
Never speak negatively about your competition
Act naturally and be positive
Give them space, flexibility, and the power to make a decision when and how they wish to
Ask for their feedback
Feedback and Follow Up
Asking for feedback from your customers plays an integral role in building relationships and making them feel valued. But after you have collected this feedback, what happens with it is just as important. Ensure your sales team follows up with customers after an initial call. This is beneficial to relay any changes or circle back other new information. This gives them at least some control in the process. It also simultaneously allows for your sales agents to continue with the goal to gain and retain loyal customers.
Measuring Outbound Calling Successes & Areas That Need Improvement
Measuring calling campaign results can be tricky. A clear measure of success could be a closed sale. However, there are most likely other areas to track and measure that may not be as clear, though still important. One of these areas to measure and evaluate is related to time. The average length of calls and the number of calls could be key indicators that the sales agent needs to become more familiar with. Another factor to pay attention to is the number of closed sales that happen on the first call versus repeated calls to the same customers. A high percentage of first-call-closes would indicate that your sales agents are doing a great job at selling efficiently. This shows they are making the most of their time and the time of your customers.
In Closing
Outbound calling for sales teams doesn't have to be an intimidating process. When executed properly, outbound calling for sales teams can provide an extremely profitable revenue stream. Encourage your sales team to create a clear plan before beginning to dial numbers. Using the tips above, your outbound calling strategy is sure to be a huge success.