Growing a small business is not easy. In fact, it is one of the toughest challenges that a business owner will face when starting from the ground up. The success of a small business depends in large part on using several methods, including proper employee training, marketing, sales, and any other aspect that can literally "feed" your business. Growth doesn't happen overnight, however, several tried and true efforts may be worth considering. Global Call Forwarding offers the best outbound calling for small businesses in it's current market.
What is Outbound Calling?
When a customer service agent makes a call to a customer or potential customer on behalf of a business, it is known as outbound calling. Outbound calls are usually aimed at making a sale, generating leads, telemarketing, and/or fundraising.
How Can Outbound Calling Help to Grow a Small Business?
An outbound call center is a great way to engage with customers effectively and provide them with refined technologies. Outbound calling, when approached properly, is also a way to deliver a seamless customer service experience. It is essential to develop a strategy for outbound calling to empower your customer service representatives. It should be your aim to ensure your prospects are successfully engaged, and your campaign is a success. These are critical components to properly employing a strategy to grow a small business.
For a small business that is working to grow, inbound marketing may have overshadowed the benefits of an outbound call center. The strength of an outbound call center is an important consideration. These have been successful for decades and will continue to work. Because, with all the changes in business, people are still people. People respond to sales methods in the same way they always have. Data indicates that outbound calling is effective, whether you are aiming to make appointments, sell a product, or collect campaign funds.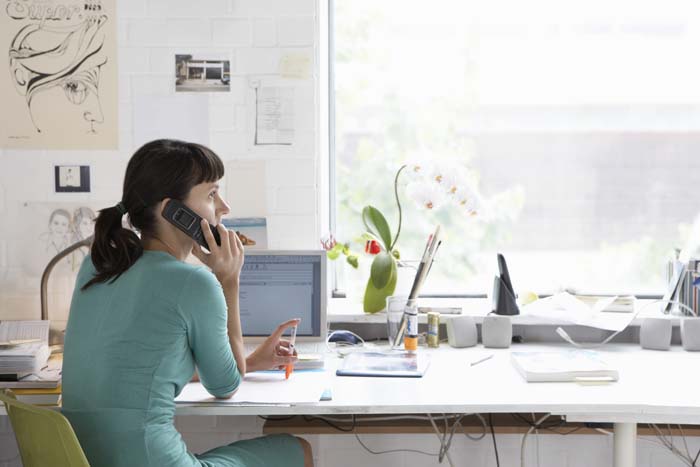 Here are 5 reasons why outbound calling can improve sales:
The customer service representative is speaking directly with the target audience
Talking directly to the target audience is the best way to understand their needs and issues
Inbound marketing alone is not sufficient, especially when you are a small business trying to grow
Outbound calling supports inbound marketing efforts by getting feedback and using that information to modify inbound marketing efforts
Outbound calling gets immediate results, which helps to generate new business quickly
Business Phone Systems
A business phone system is a calling network that is designed to improve communications for organizations of all sizes. Since business phone systems handle the varied and complex needs of businesses, like call routing and customer service, business phone systems can go beyond anything you would find on a residential phone system.
Virtual Phone Systems for Outbound Calling
Cloud-based phone systems also referred to as virtual phone systems, are an optimal choice for small businesses with smaller budgets and goals to expand. A virtual phone system does not require any equipment and is easily managed with an online control panel. These are just two of the benefits of using a virtual phone system for your small business.
Benefits of Virtual Phone Systems for Outbound Calling Versus Other Options
Virtual phone systems help you to save space and costs on equipment since it is not necessary to have major equipment.
Virtual phone systems are scalable so that your small business can grow as needed without having to worry about outgrowing your business phone system. Essentially, it grows with you.
Virtual phone systems are more cost-effective than traditional equipment-heavy phone systems for business.
Growing a Small Business
Anyone with a small business and an eye on growth should look into including outbound calling and virtual phone systems into their business plan. Global Call Forwarding offers the greatest selection and availability. The benefits are clear and proven with results time and time again. Contact us today to learn more, or to purchase your outbound calling virtual numbers.