If there's one thing about being a successful business owner, it's the need to consider who is keeping your business afloat – namely, your customers. While you may be involved in the day-to-day operations that help your organization function, considering how the customer factors into your long-term strategy often go overlooked. This is especially important for businesses that may have a popular product/service but may not have considered how to remain competitive after the initial buzz and hype has worn off. The secret? Building relationships with customers and winning their trust.
In this article, we'll explore a number of ways that you can provide customer success and build better relationships with your customer base, ultimately gaining their trust, loyalty, and business for years to come.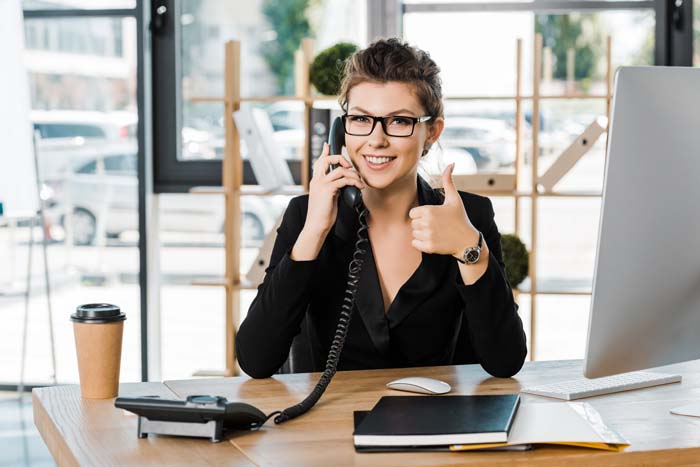 Communication is Key
Perhaps the single most important factor in building relationships with customers is the ability to establish a relationship with your customers through direct communication. Easier said than done, of course.
First, you'll want to offer as many ways as possible for customers to get in contact with your business and be accessible to them. This means that you should accommodate emails, live chat, in-person office hours, virtual phone numbers (domestic and international), the company's social media presence, conference calls, discussion forums, and so forth. If a customer can't get in contact with your business easily, expect to lose important connections.
Second, you'll want to adjust how you communicate. Instead of just telling the customer about your business, you want to have conversations with them to create engagement. Ask probing questions, such as what they want, what doesn't work, and then offer solutions to their problems that address these needs. Chances are if you're hearing the same thing from several customers, there's probably a silent majority that feels the same.
Additionally, make sure that your employees follow this same protocol of deeply listening to what customers are talking about. Customer service is often the front-line of what makes and breaks a successful company, so make sure that new employees are trained in deep listening. For extended conversation, make sure your staff returns voicemail messages, follows up on inquiries, and respond to emails promptly. All of these methods of communication will create trust with your brand.
Be Transparent
Because our world is so fast-paced, it's not uncommon to hear how another business swindled its customer base or misrepresented its intentions from the get-go.
To be transparent, you need to keep your customers informed of any changes and be as forthright as possible. Customers are more understanding about the setbacks that a company may face, particularly if your brand has been transparent from the beginning. For instance, the founder of a company that continually addresses the customers that make the business possible can directly address possible controversies and conflicts (i.e. a price increase on products) before they escalate. And if your company is experiencing unprecedented growth, you can also make that clear to customers to show that your company is thriving thanks to their participation.
Always Exceed Expectations
Just as consumers get jaded by a company's lack of ethics, potential customers are looking to bring companies into their lives that go above and beyond expectations. After all, your customers expect great products or services from you; otherwise, they will choose your competitors and seek solutions elsewhere.
In order to remain competitive, it is important to continually raise the bar on what your company offers to keep the spark alive and reestablish trust, again and again. One simple way to do so is to under-promise and over-deliver. It is the mistake of a new company, especially startups, to promise the world but have objectives continually delayed. By making too many promises and underperforming, you kill the trust and predictability that your business should be delivering. On the other hand, when you impress customers by keeping your word, they keep coming back.
Therefore, you need to continually exceed customer expectations faster than anticipated and ahead of schedule (if possible). As a side effect, if your company does experience unforeseen delays and setbacks, you are able to still have a timeframe in which to still deliver on your promises. Similarly, you may want to add additional items at no charge, samples for new products/services your company offers, and coupons that come from a spirit of gratitude and generosity.  
Show Genuine Appreciation
It is important to show appreciation for your customers, particularly the ones who have extended their own loyalty in your brand for a long time and/or have been with your company since the beginning. There are a number of ways that you can accomplish this, such as offering long-time customers a loyalty discount program, exclusive deals, and freebies. For smaller companies with VIPs, you can write handwritten letters with specific details to show that you spent the time and effort to convey your deep gratitude for their business.