If you provide services within the health care industry, you have to be aware of quality assurance. And, how to maintain this quality assurance for your customers. This way, they continue to utilize your service instead of looking for other providers. In this article, we discuss some of the ways quality assurance in health care is uniquely important. And, ways businesses within this field can provide the best quality assurance for their customers.
What is Quality Assurance?
Before you can go about giving the best to your customers, you have to understand what quality assurance is. Essentially, quality assurance is providing and maintaining a quality of service for your customers. But, specifically, it means providing this quality in every single aspect of your service. This means providing and maintaining quality at every stage of service; from set up through cancellation.
What is Call Forwarding?
One of the ways businesses within the healthcare industry can increase quality assurance is to invest in call forwarding. To put it simply, call forwarding is a feature of a business phone solution. It allows a call that's made to a specific phone number to be forwarded to a completely different number. And, it can make quality assurance in health care increasingly better in a number of ways.
1. Being Available for Healthcare Patients
One of the advantages of call forwarding in the health care realm is that it allows you to be more available to your patients. For example, even if a customer service representative is out of the office, they can still take calls with call forwarding. This means fewer missed phone calls from happier customers.
2. Eliminating the Need for Voicemail
Another advantage of call forwarding is that it works to increase quality assurance in health care is by eliminating voicemail. When a healthcare patient calls, they may not always want to leave a voicemail if their call goes unanswered. This may be in fear that their needs won't be heard. Or, that their call will never be returned. Call forwarding eliminates the need for voicemail as it works to forward calls that go unanswered to lines that reach available representatives.
3. Allows for Mobility in the Workplace
When a healthcare provider has call forwarding set up, calls can be transferrable to cellular devices. This means that even mobile devices can work to increase quality assurance in health care. It also means that representatives in the health care industry never have to miss a trip or business phone call. And, they can answer business calls from anywhere, at any time from their mobile device.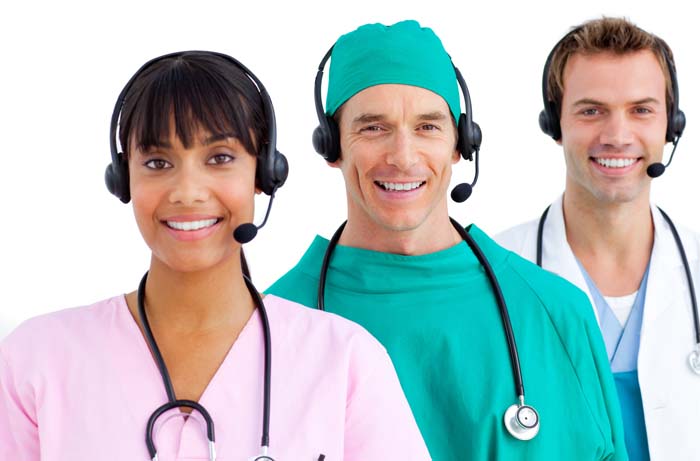 4. Ramping Up Customer Service
The final way call forwarding increases quality assurance in health care is by increasing the overall presence of customer service. Basically, call forwarding allows for the forwarding of multiple phone lines to one business phone number. This way, health care businesses can offer toll free numbers to their patients. Thus, providing a way for customers to call in for free. And, these numbers can all be forwarded to one centralized number or location. This way, customers have multiple ways of reaching your business. But, they are all met with the same great customer service they always expect from your business.
Getting a Virtual Phone Number With Call Forwarding for Health Care
Are you looking for ways to increase quality assurance in health care for your business? If so, call forwarding may be a beneficial feature for your business phone system. To get call forwarding to your business phone lines, consider virtual phone numbers from Global Call Forwarding. These numbers allow you to take advantage of all the business phone features you want, including call forwarding. And, can be set up as local numbers, toll free numbers, or even international numbers. This way, you can offer phone numbers for customers in all areas of the world. And, these numbers can all be forwarded to whichever business phone line you want! To set up your health care business with call forwarding and virtual phone numbers, contact us today to learn more.