Entrepreneurs should be making an effort to attend as many events as possible each year. These events are helpful for industry insights, trends, networking, and giving you a leg-up over your competition. It is also the perfect opportunity to take a break from the office to learn and bond with members of your team. It is crucial to make time in your schedule to attend several of these events each year, because one day you may be up there doing the same thing; giving fresh insight to the new entrepreneurs and like-minded individuals.
Here is a curated list of entrepreneur-focused events for Entrepreneurs coming in 2019.
Next Gen Summit coming this summer in New York, NY
Next Gen Summit is "by young entrepreneurs for young entrepreneurs." It is a great conference that helps take promising, young entrepreneurs and turns them into tomorrow's leaders. At this meetup, you can receive one-on-one coaching from successful executives, network, and you can even get the chance to pitch your startup idea to investors. The event is not all business and tech-talk either; you can also enjoy fun activities like laser tag and group dinners.
EO Nerve, Fall. Charleston, SC
Nerve was created by the Entrepreneurs' Organization to create a space where peers could network. There you can expect to hear keynote speeches from some of the most famous CEO's and sign up for a customized learning program. When you're not busy learning, you can enjoy networking opportunities in the historic downtown area of Charleston, SC.
This event took place in Santa Barbara, California in October of last year and is hosted by the marketing automation software company, ONTRAPORT. It is a three-day conference where you can find access to workshops, inspiring speeches, and software learning sessions. Although the dates and location of this year's are TBA, you can watch last year's event here.
Inc. 5000 Conference and Gala this Fall in Scottsdale, AZ
The location for this conference changes annually, last year it took place in San Antonio, Texas while this year it will be located in Scottsdale, AZ. The event is a celebration for the 5,000 most successful business persons of the year. The conference ranks the fastest growing companies in America in the style of a black-tie gala. There will be forty speakers at this year's event; last year included comedian Joel McHale and San Antonio Spurs player, Pau Gasol. Attendees at this year's conference get to enjoy a welcome reception and golf tournament on their first day followed by keynote speeches, sessions, and a conference party on the second day. This activity and learning-packed two days culminates in the black-tie gala.
This event has taken place annually since 2013. It is a chance to "mix business with pleasure" and a way to get away from America and spend some guilt-free time on an island in Croatia. This event is five-days long and includes 90-minute sessions from industry leaders educating you on how to build a successful team, allocate your marketing budget, and write content that drives high conversion rates. Baby Bathwater also prides itself on vetting the people that are accepted to the event. In the process, they look for "intelligent doers" that are down to earth and most importantly, kind. There's also time to learn to paddleboard, go boating, practice meditation, surfing, and more.
Another excuse to get out of America and see the world is the Web Summit event in Portugal. This event attracts the most significant number of entrepreneurs of any event as well as many policymakers and tech giants located across the world. It is a four-day long event that takes place in the capital of Portugal and sees around 70,000 attendees each year. The event intersects tech into multiple industries such as finance, fashion, sports, music, advertising, marketing, and health.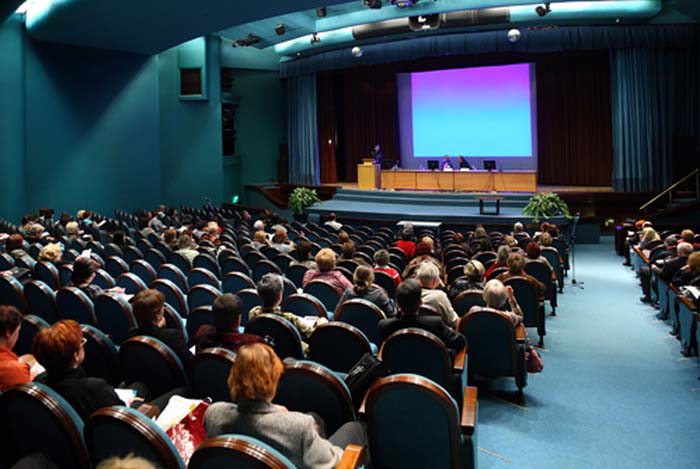 If you're looking to expand your network, business techniques, and knowledge, then attending some of these events for entrepreneurs would be extremely worthwhile. No matter where you are in your business, these conferences are beneficial in that they can help you with many growth opportunities in and outside of your business.